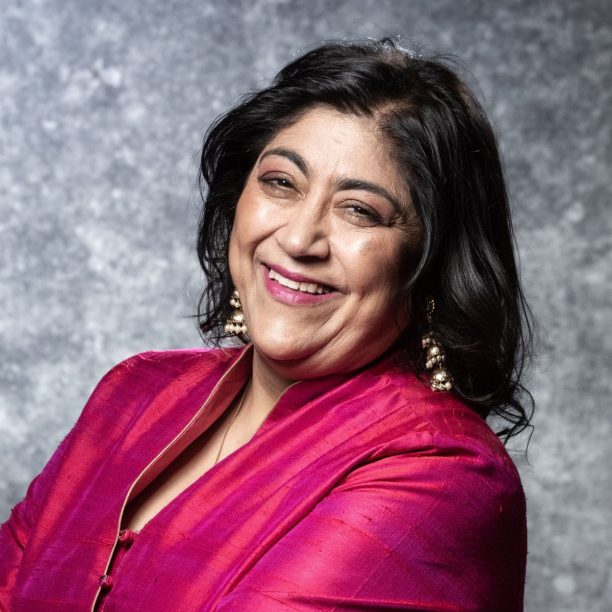 The persuasively engaging cinema of Gurinder Chadha—she was last seen having a blast with the songs of Bruce Sprinsgteen in Blinded By The Light—has for now, moved to the OTT platform.
Gurinder will now collaborate with the very happening Applause Entertainment for a webseries based on the life of a real godman entitled The Seeker. Applause has announced its first international partnership with the highly acclaimed Gurinder Chadha's Bend It Films & TV and Sunder Aaron's Locomotive Global, to expand its global footprint.
Speaking from London Gurinder Chadha told this writer, "I am just super-excited to work with (CEO) Sameer Nair and his team at Applause Entertainment. Also I feel good to be finally working with Sunder Aaron whom I first met while we were both staying at JW Marriot 18 years ago at the time of Bend It Like Beckham. We remained friends and this project came out of various discussion with him, my husband Paul and myself. Among us we traverse India US And UK and understand the nuances of these audiences."
This week Gurinder also has a new film on Netflix.
She happily reveals, "Yes this week sees the release of my short-film on Netflix as part of its Homemade season. 18 global directors made a short on the Lockdown on their phones only with people and locations they are quarantined with!"
For Applause Entertainment Gurinder Chadha directs a drama series chronicling the life of an Indian Guru. This show titled Seeker witnesses the journey of a man who starts with noble intentions, his incredible rise to global fame and following even as he evolves into a grey mystic. The simple ashram gradually turns into an empire, soon too complicated for him to handle. With a colourful cast of characters and dark, complex layers, the series is currently under development and a multi-national writers room has been set up for it. It will feature an International Indian cast and be shot at various locations within and outside of India.
Over the years, Gurinder Chadha has made her mark as one of the most reputed and notable content producers. She and her team are the minds behind the award winning – 'Bend it Like Beckham', 'Bride and Prejudice', 'Blinded By The Night', 'Viceroy's House', 'Angus, Thongs and Perfect Snogging' and the recently released drama series, 'Beecham House' on Netflix India.
Also partnering on the series is Locomotive Global Inc., a global media company led by Sunder Aaron, who has in the past worked on building channels for Sony Entertainment Television India, and has also co-founded Hindi language television network, The Q India. Aaron is a leading media professional focused on the creation and distribution of original premium content across the globe.