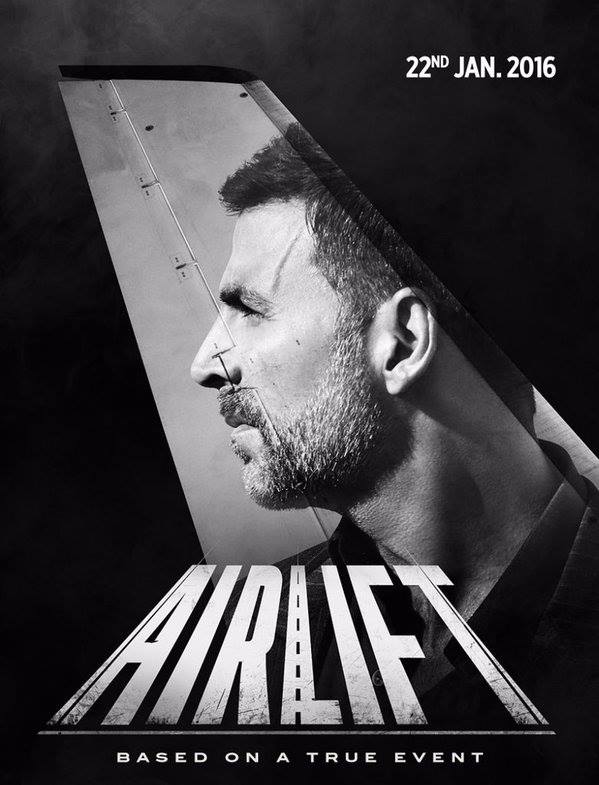 It all started with Baby in January 2015. Ever since then, Akshay Kumar has already scored three more releases in the form of Gabbar Is Back, Brothers and Singh Is Bliing. Now in a span of exactly 12 months, the man would have his fifth film hitting the screens – Airlift. While his contemporaries are churning out one or at maximum two films in one year, Akshay Kumar is pretty much setting a record of sorts with as many as five releases to his name.
Tirelessly moving ahead and stepping into films as diverse as Housefull 3, Robot 2 and Rustom, Akshay gets into a conversational mode.
Unlike Holiday, Baby or even Gabbar Is Back which required you to perform a lot of action, Airlift isn't about the kicks and punches from you. How was it to be a part of some true drama?
It was actually nice to take a break from all the fighting I have performed throughout 2015! It has been a very physically brutal year on my body, though I can't tell you enough how much I still enjoy it. But to finally play a successful rich man, even though I am rich for only 5 minutes of the film, it is my status and way of working that saves so many lives. To shoot someone else's story, Rajput himself (God Rest His Soul) should have been made a National Hero. So to recreate his struggle and his empathy to his fellow Indians was easier for me to understand than I first thought, because in fact he did everything I would have tried to do in his position.
How exactly?
I was in fact playing a businessman version of myself. I am an extremely protective man. If something like this disaster was to ever happen again, I hope to be that man in real life that provides the kind of safety people are looking for. The best part about this film is it makes you want to be that man as well, so to educate an audience not to let even the darkest of demons like Saddam Hussein control our lives, gives me pleasure already. This is not a jaw dropping film, this is an eye opening film!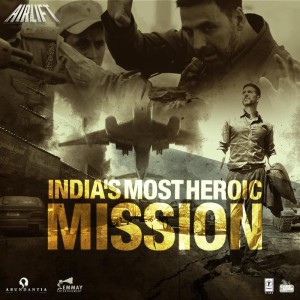 You seem to be on a mission yourself.
I know I can't stop bad circumstances from happening to my people, but I want to think that I can help them once the shit storm does hit, like what I do for my women's self defense in Mumbai. I can't stop men from attacking innocent women, but I will try to train as many as I can to defend themselves if they ever do. The Maharashtrian Farmers – I can't make their crops grow, but I can support them enough not to end their lives if it happens to be a bad harvest. The flood situation in Chennai recently was overwhelmingly devastating. I may not be able to help everyone, but I will do what I can as soon as I can, because that's how I survive. God made my hand strong enough so that I could hold others in their hour of need. I don't want to just be an on-screen hero, I want my kids to know that it takes real action to be a real hero which is not just about defeating bad guys, but defending as many good along the way.
Guess the fact that you have three to four releases a year at an average gives you all the more scope to play around with varied genres, isn't it?
By the time Airlift releases, this will be my fifth film within 12 months. So when I work this hard and this much, it gives me more freedom to branch out into many different aspects of Hindi cinema. You see, I don't like to put all my eggs into one basket. I am not ready to only pray for one humongous success in a year, not yet anyway. I am actually really enjoying the full mix match of genres I am playing with right now; it keeps me on my toes and the audience happy that they know I am not dishing out the same kind of cinema that works in hope that it will make money.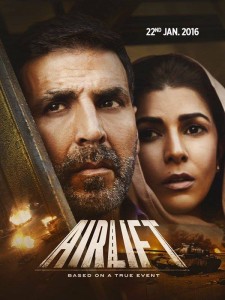 That's a visible change for sure.
See, I have reached that stage where the success of a film doesn't mean as much to me as the interest or the appreciation it can earn wholeheartedly. Not all Blockbusters are worthy, I say that from my own experience. As wonderful as it is to break records, there are very few that make it into the 'Cult Club' forever. These are so precious and rare; no one can dish out a 'Cult' every year, but there is no harm in entertaining people while you wait eagerly for that magical script/screenplay that blows the audience away for the rest of their lives. And I am happy making films that intrigue, excite, entertain people while I search for my next Hera Pheri, Waqt or Namaste London (winks).