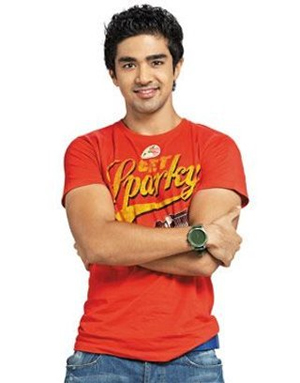 Saqib Saleem made his debut with Mujhse Fraaandship Karoge, produced by Y-Films, a subsidiary of Yash Raj Films. The actor will now be seen in another Y-Film, Mere Dad Ki Maruti, releasing this Friday, 15th March 2013 across India.
The young actor spoke to Bollywood Reporter Sunny Malik about the film, working with Karan Johar in Bombay Talkies and much more.
Are you nervous that your second film is releasing on Friday?
I am nervous as anyone would be. But I have seen the film and I am quite excited about the release as well. I am very happy the way the film has turned out.
Tell me a little bit about yourself. You debuted with YRF's youth films division. How did that come about?
I am basically from Delhi and moved to Mumbai about three years ago. I was doing some advertisements in Mumbai when someone told me that YRF are auditioning for the main lead of a film. I went to the auditions and met the casting director, Shanoo Sharma. I auditioned for her for about good eight months and she gave me my first film, Mujhse Fraaandship Karoge, a YRF film. After the release of my first film, the producers offered me Mere Dad Ki Maruti. I had to audition for this film too because the director, wanted to make sure whether I am the perfect guy for the film or not. She was happy with me and I was signed for the film.
Your first film did not release overseas and even Mere Dad Ki Maruti is not releasing in UK cinemas. Were you concerned about that aspect?
No, I don't think that's my call. That is my producer's' decision. He is releasing the film wherever he thinks the film is suited for. I am sure if people want to watch the film, there are many ways to do so. Once the original DVD is out, people can watch the film at home. If the film is good, it does not matter if it does not release in the UK. People will end up watching the film anyway.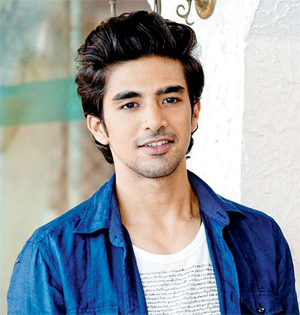 Tell us a little bit about the story of Mere Dad Ki Maruti.
The film is about a family based in Chandigarh, Punjab. It is about the father and son, as the title reveals. They don't have a great relationship. The father has choicest of curses for the son and the son in turn always feels that his father ever gives him a real chance to prove himself. My sister, in the film, is getting married and my faher plans to give her Maruti car, as a wedding gift. There is this college hottie and I take the car out to take her on a spin, sing a song and romance and then I lose the car. There are three days to the wedding and I have to get the car back. Do I get the car back? If I do, how do I get it back? If I don't, why don't I get it back? That is basically Mere Dad Ki Maruti.
Did you identify with the character at all?
I am not Punjabi but I lived in Delhi all my life. I have seen that culture and I know it. I also had a similar equation with my father. He always thought I was a good-for-nothing son. Now we are on our way to becoming friends because he sees that I have become an actor and done two films. We are becoming good friends now.
Tell me a little bit about the music. You also have some UK artists on the soundtrack.
Yes, Punjabi MC is a guest composer. He composed a song called Hayee for the film. That is my and the lead actress, Rhea, introduction song in the film. The rest of the soundtrack has been composed by Sachin Gupta. We have all Punjabi hardcore singers on the album like Mika Singh and Yo-Yo Honey Singh has rapped for a song. . I am very happy with the music of the film.
As someone from a non-film background, do you feel the industry is now more open for newcomers?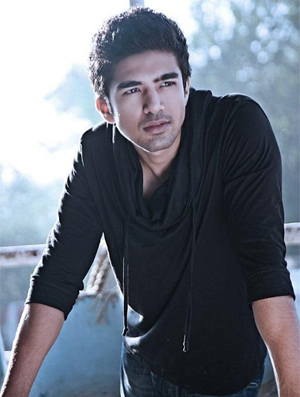 I agree that the industry has opened up. There are more chances for newcomers now than in the past years. The industry has become very fair. I am sure that Shanoo Sharma, the casting director of YRF, is always on a lookout for new actors like the male lead, female lead or even the supporting cast. I think this is the time for people to make it in the industry. I have always believed and continue to do so, that if you are talented and are willing to take that plunge and audition, you will get what you deserve.
I am sure you are talented because Karan Johar signed you for his short film in Bombay Talkies.
The first time the offer came to me, I thought that someone is joking with me. Then I met Karan Johar, who narrated the short film to me. I was blown away by it and just wanted to do the film. It is very different from what I have done so far and it is also very different from what Karan Johar has done so far. I am also very happy that I got to act with Rani Mukherji and Randeep Hooda and be directed by Karan Johar. I could not have asked for anything better.
There was buzz that Karan Johar has been mentoring you and was training you for interviews.
Basically, I did the film and of course, Karan did give me a lot of advice on how to conduct myself. You know how articles are just written. The article said that he was mentoring me but there is nothing like that. He has helped me out a lot. I have learnt a lot from him. That is really it. I think it has just been blown out of proportions.
Are you also under a three-film contract with YRF?
Yes, this is my second film with them and I will be doing another with Yash Raj Films.
What kind of films do you want to be a part of?
I am only 24-years-old and I look like that. The offers that I have got and will be getting will come to me because I look a certain age. I want to play my age right now. However, I want to do all kind of roles. But I can only choose from what is offered to me. Karan's short film is very different and I hope people will see me differently in it.
Do you have a wish list of actors you want to work with?
If I can I would love to work with Madhuri Dixit or Rani Mukherji. Rani was on my wishlist, now that I have worked with her. I want to work with Kareena Kapoor Khan. I also want to work with Deepika Padukone and Parineeti Chopra from the younger actresses. My wish list is endless. I am a greedy actor and I would work with anybody who would work with me.