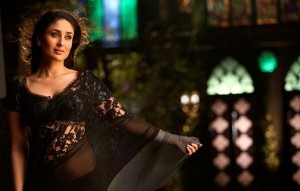 Bodyguard, being released on August 31st, stars the very exciting jodi of Salman Khan and Kareena Kapoor. Directed by Siddique and produced by Alvira Agnihotri and Atul Agnihotri, Bodyguard is action, it is comedy, it is music, it is dance, and it is, of course, romance. Kareena plays Divya a girl who just wants to go to college, but things go very wrong when her father hires her a bodyguard, played by Salman Khan. To get rid of him she gets the idea to get him involved into a fake love affair: "Once he's smitten by the girl of his dreams and is reveling in his new-found romance, he will leave us alone, and we shall be free to do our own thing unhindered', says Divya to her friends. However, this being Bollywood, the hero and the heroine have to fall in love and on the way have many adventures…the rest of that story is what makes up the rest of the film. We were able to catch Kareena for a very quick chat and she talked all things Bodyguard and a few extras as well!
What went into your decision to do Bodyguard?
Well, of course apart from the fact that I have Salman as my bodyguard and the film is releasing on Eid, I think it's one of my very special roles that I'm projecting on screen till today. I'm excited about it.
Can you tell us about your character?
She's quite a loyal, endearing kind of a girl. She's a girl that, you know, you would want to protect. A girl like every man would want. How she fights for her love is very much part of her. She's pretty much the pure pristine kind of girl…that kind of a character.
Was she fun to play?
Oh, yes! It was great fun working with Salman. It's like a family production since Alvira Agnihotri and Atul Agnihotri are producing the movie. It's just been great. Manish has done some fabulous clothes for my character and that's what made it even more energetic and fun.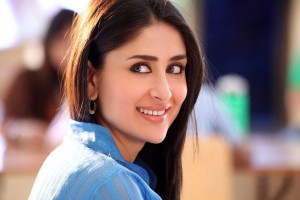 What goes into your preparations for your roles?
Actually I don't prepare too much. It's more like I rely a lot on my instinct and spontaneity because that's the way I am as a person. My reactions are quite instinctive and very, very spontaneous. I think that is something that I rely on more than preparation as an actor.
What do you think you and Mr. Salman Khan bring out in each other as actors?
I feel we make a great pair because we are quite dynamic on screen. Salman has a great charm and I think he adds that to my personality a lot. That's why I think it's become one of the hottest films today in the movie industry and why people are really eager to go watch the movie.
Tell us about working with the director Siddique.
It was great. He made the original film. It's actually the remake of a Malayalam film Bodyguard and he made it in Tamil as well, which are the two South Indian languages, and now he's directed us in the Hindi one. He was very sweet, and what better to work with than somebody who's made the movie twice before?
Do you have a favorite song?
I think the romantic song 'Teri Meri' is the best song on the album. It's my most favorite. Salman heard it somewhere and told Himesh that he wanted this tune for my song in it. I think after a long time Himesh has given music to an album so I love that song! For the picturization we've shot in different kind of sets and I think it is the best on air.
What are audiences going to love about Bodyguard?
Just the fact that it has both of us in it. It has a great story. It has some fabulous action, and of course Salman playing a bodyguard. Plus some fun scenes to it. People are really excited for this Salman starrer.
What do you love about being an actress?
I've always wanted to be an actress. It's something that has been there since I've been a child. I'm extremely passionate about acting. I guess that's why it just comes to me because it's something that I always planned to do. It is something I have been doing and something that I wanted to do since I was 4-5 years old.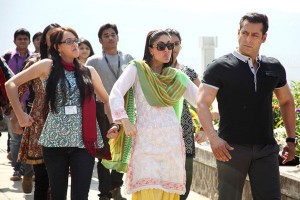 Looking back over your career so far, tell us about your journey.
I think it's been great. I mean, of course there's been ups and downs – there have been things that you learn from. I think I'm at a stage where I'm really, really thankful to my fans, to my producers, and to my costars who've worked with me, supported me, and made me what I am today.
What else do you have coming up after Bodyguard?
There's Shah Rukh Khan's Ra.One that will release on Diwali, and Agent Vinod with Saif in December. And next year a film with Aamir will come out as well as a film with Imran. I have also given my yes to Heroine.
Message for your fans?
Just that they've been so loyal and so supportive. It's because of them I have this energy and this kind of passion and fire in me. It's only because of them. So, thank you for all the love.