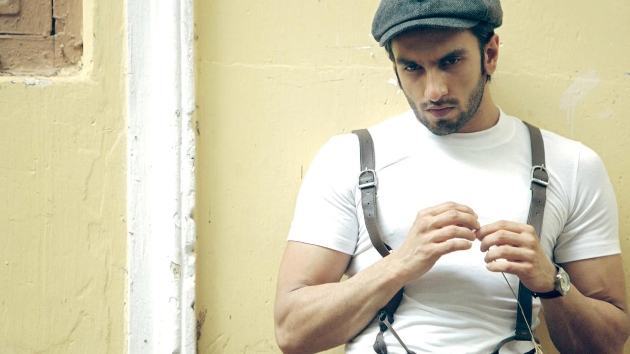 Mention Ranveer Singh's personality and the first words that come to mind are bubbly and energetic. Its no suprise then that Ranveer himself was shocked when he was chosen to play a reserved character in his next film Lootera. Vikramaditya Motwane's period romance will be his third release but will be a first for the new actor in terms of leaving his hyper character in Band Baaja Baaraat and Ladies vs Ricky Bahl behind. For Ranveer however, this task appears to be one of his most challenging in his career.
During a recent interview Ranveer describe his difficulty saying, "I am full of high energy, very talkative and extrovert in real life but my character is very reserved in Lootera. He is intense, almost brooding. I was just not able to crack this role during the workshop and felt frustrated. I asked Vikram why he picked me for this role, it was so unlike me."
Describing how he ended up in the film, Ranveer says, "I loved Udaan and when when I met him [Motwane] at Filmfare award function I told him that I would love to work with him and immediately without blinking for a second he said, 'I have something for you'. Next day we met over lunch and he handed me the complete bound script of Lootera. I cried when I read the story. It is one of the best scripts I ever read and it has shaped up beautifully on the screen."
To prepare for his role Ranveer admitted to turning away from the tv, his phone and computer to help get into his character given that the film is to be shot in 1950s Bengal.  Despite his initial doubts, Ranveer says he is surprised with himself but does not credit that to his preparation but the guidance and confidence his director has in him. "Vikram used to tell me that I have a side like this. He used to tell me, 'Trust the power of camera' and it really helped me a lot during the filming. This role was something that could have gone easily wrong for me."
It seems that after successful performances in his first two films the Bombay boy will have a variety of roles to play after recently bagging Sanjay Leela Bhansali's Ram Leela with Deepika Padukone and Yashraj's next film Gunday along side fellow Yashraj heart throb Arjun Kapoor.
For Ranveer however, all his energy is focused toward Lootera which is set to release in March next year. The  O Henry story 'The Last Leaf' adaptation will see Ranveer share the screen with fellow fresh talent Sonakshi Sinha for the first time.