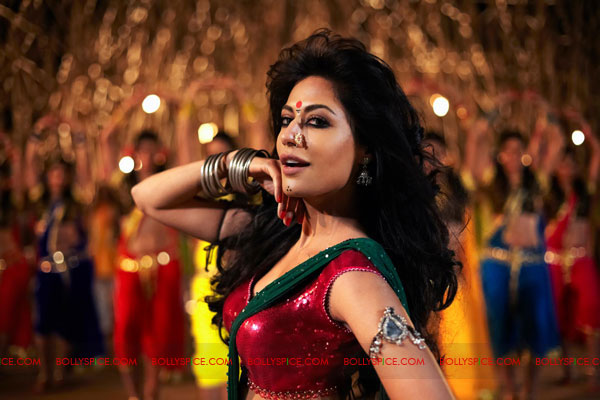 Actor Chitrangda Singh, who is currently in Delhi on a short break with her family, was taken aback with the controversy around her item number in Joker.
The original version of the song, 'I want just you' in the upcoming film Joker has gone viral and controversial as it originally had words 'I want Fakhta you' (meaning 'just you' in Marathi).
The words were apparently replaced to 'I want just you' to keep up with the family image that the film has.
Ask Chitrangda about it, and she says, "It is just unfortunate that something like this has happened. Farah (filmmaker Farah Khan) and Shirish (Kunder) are very upset because they had a publicity plan in place but I guess they have managed to take it off the internet."
Audio for the leaked Song
http://www.youtube.com/watch?v=c3773EG5Bsg
She does not feel that the word Fakhta' was offensive. "I remember going for this film function where Fakhta was being used freely, and I thought it was a word that people use colloquially. Frankly, I didn't expect a backlash like this," she said.
Point out to the actor that this controversy is seen as a publicity stunt since the film is up for release, and Chitrangda defends, "Sometimes things may have been done for publicity in the past, but as far as I know, I don't think something like this was being planned at all. I was kept in the loop. Moreover, I don't think they (filmmakers) need it."
The actor may be getting offered item numbers now, but Chitrangada's transition from serious films to commercial cinema hasn't been entirely easy "There are people, who I know are not entirely happy with my decision to do commercial films as they feel I have given up. But that's not true; I haven't given up on doing serious films as the satisfaction you get from doing a performance-oriented role is immense. I just want to do a good mix of roles.
I'd love to do a biopic."
What if she is offered to do a biopic on late actor Smita Patil, whom Chitrangada is often compared to, "Sure, why not? It will be a huge honour for me to play the part. She was so good and ahead of her times. I'd love to," she said. "But it will be very difficult to match up to her levels. Also, her memories are still very fresh in people's minds, so I don't think that will happen anytime soon," said Chitrangda.