Singer Abhijeet Sawant was born on 7 October 1981 in Maharastra. He got name and fame when he was crowned the very first Indian Idol in 2005. This was the first time a contestant of a musical talent show was chosen by the public itself who could cast their vote by calling or sending a sms to the show. It was one of the most spectacular events ever in India.
When Abhijeet auditioned for the talent hunt, thanks to his wife, he never expected he could win the show. He just wanted to show his talent.
His first album Aapka Abhijeet Sawant released soon after the finale and became one of the fastest selling albums ever, in India and abroad. This first single of the album, 'Mohabbatein Lutaunga' was his first major hit.
7 years later, Charla Manohar, Holland correspondent at Bollyspice talked to Abhijeet Sawant during his visit to Holland for the Musical Evening of Star Plus.
Hi Abhijeet. First of all, welcome to Holland.
Thank you.
Have you even visited Holland before?
I have often seen the airport, as we stopped when travelling to the US. But I had never seen the country. This is my first visit.
Are you nervous for tonight?
I still get nervous each time I have to go on stage.
Why?
Because I start thinking about expectations, like who to sing with, will they like the performance..etc.. I haven't been here before, so then I start to think about the people and what kind of music will they like, because I don't know the taste of the people here. I start to worry about everything (laughs)
I have been to Surinam though…
Yes, I had read that. How was that experience?
Suriname was a great experience. They gave us so much love. There I started to think, Seriously! Am I famous? In India, people will come to you, give you a hand and say Hi Abhijeet, how are you? You're a great singer.
In Surinam it went a little like this: ABHIJEEEEET!!! WE LOVE YOU!! (shouts and shows how people reacted to his presence) It was a lovely experience and we got so much love. That was great.
Let's talk about your career. It has been 7 years since you won Indian Idol. How has the journey been?
Wow, It's been a good journey. It was great, although sometimes I feel I could have done much better. I have been working really hard for these 7 years. I was quite busy as my schedule was filled with performances, stage shows, and recordings. It has been a great experience and I am happy with the kind of work I am doing.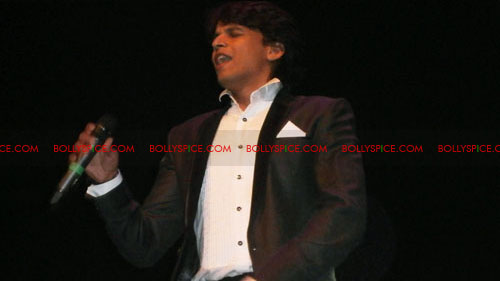 Did you ever imagine you would win Indian Idol?
No, I never expected so many people to support me. Actually when we were all singing, we never knew so many people watched the show. Only when we went out in public, we realized that thousands of people were supporting me. I never expected that. There were small stages where I was expected to perform before the finale. I had never expected to see so many people there. I was thinking, maybe nobody will come and the channel would had to call people to come and see me perform (laughs). It was really unimaginable.
I am really thankful for all the love and support and really happy that it has continues till today. I have always wanted to be a singer and lead this life and I got it. You always have to be positive in life. I had never thought it would happen like this, but I am happy with the way my career has been going.
Your first album came out right after you won Indian idol. Then there was a gap of two years before the second album came. Was this a conscious decision?
Yes, it was. I was quite busy with a lot of stage shows worldwide, after my first album released. And when we decided to make the second album, we took a year off. The whole process took us two years, but we wanted to make something different from the first album.
Because when the first album came out, there were certain expectations like I will come with a certain style. And at that time we made an album, which we felt the public would appreciate. It was also a 'thank you' to the audience as they had made me a star. With the second album, we wanted to experiment a bit more. That is how 'Junoon' happened.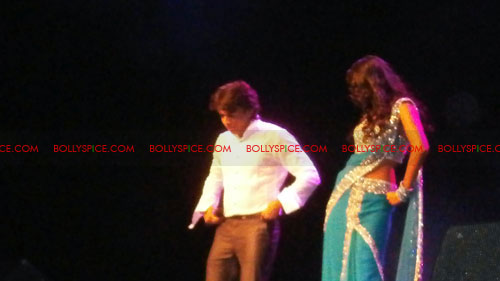 You have two albums to your name, you have hosted Indian Idol and you have acted in the movie Lottery, but you haven't sung that many songs for Bollywoodfilms. Why?
In my case, I got really busy doing stage shows and my own things, like you mentioned. I do believe it is a different world. Even after winning a reality show, you have to come back to the real world and start from zero. So, maybe in the future.
I am happy that all the music directors respect us and care for us. They also believe that this is the new generation, who will carry the legacy forward. You know, everything is changing so fast. Not only the music is changing, but also the singers. There are more different voices out there. Then you have music directors who start singing, singers who turn music directors…
or actors?
(Laughs) or actors!
Are you planning to do some more acting in the future?
I don't know…I am planning… I am reading scripts, but I don't know if I will do it or not…. because somewhere deep down I am still depressed about Lottery (laughs ).
I guess everybody had some kind of expectations of the movie and me. But somewhere in my mind I knew people will accept me as a singer and maybe even as a music composer, but I was doubtful if they would accept me as an actor. I don't think people accept it easily when a singer goes out and act.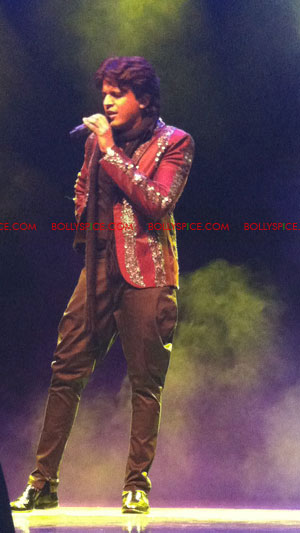 It did happen earlier with Sonu Nigam as well…
Yeah, Sonu Nigam, Himesh Reshammiya…. And the list goes on.
And how about anchoring?
I love anchoring. I was actually asked to host Indian Idol, but I will be touring in the US, so I had to reject the offer. I also had other offers, like one from Jhalak.
Audiences have been really positive about you hosting Indian Idol and one of the advantages you have is that you have been there yourself, so you know what is going through their minds.
Yes, it was actually fun because now I was watching everything from behind the camera. Everything I had been through, I was now seeing it from a certain distance. And as I was watching, all my memories came back: the waiting, the nervousness…But it was nice to share this with the new contestants.
It is really fun to host a show. There is drama, there is masti. I would like to take up some new show whenever I can.
Do you watch new talent shows/reality show and what do you think of the talent?
Yes, I do watch the reality shows. I think India is filled with a lot of talented people. Earlier on, they would be hidden somewhere in a small city, but today you see them come to the foreground and showcasing their talent on a national platform, which is great.
I believe the future of Bollywood is bright. They will take it forward. Somebody will be a playback singer, some will be pop singers, some will be music composers, somebody will be acting, anchoring, we are all over the place. And the best thing is that they are still grounded. It will take time, but they will come and succeed.
A few years ago, you also joined Shiv Sena to attract more youth. Why did you go into politics?
I had a long association with the people of Shiv Sena. And it is a local party for Maharastra. I am not a politician and I am not in politics, but I felt like I wanted to do something for people.
I am from a very small place. I felt that I have received so much I should give something back. And things can become better, and I thought I should try this via a political party. That was the basic idea. But throughout I realised that I can give so much more through my music. I didn't quit completely, but I am happy with the way it is right now.
Do you have a message for your fans and for the people who are still walking around to make their dreams come true?
For my fans, I just want to thank them for their love and support. I can also reveal that my new album is coming out in June/July. So I hope they will like that. It will again be different than the first two albums I made.
For the people who are chasing their dreams; Believe in yourself. You shouldn't follow anybody, or want to be in anybody's footsteps, just do the right things and always think positively. For any artist, the most important thing is your talent. Keep working hard and don't think about becoming a star. So please show your talent on any stage, because it is not about where you perform but how you perform.