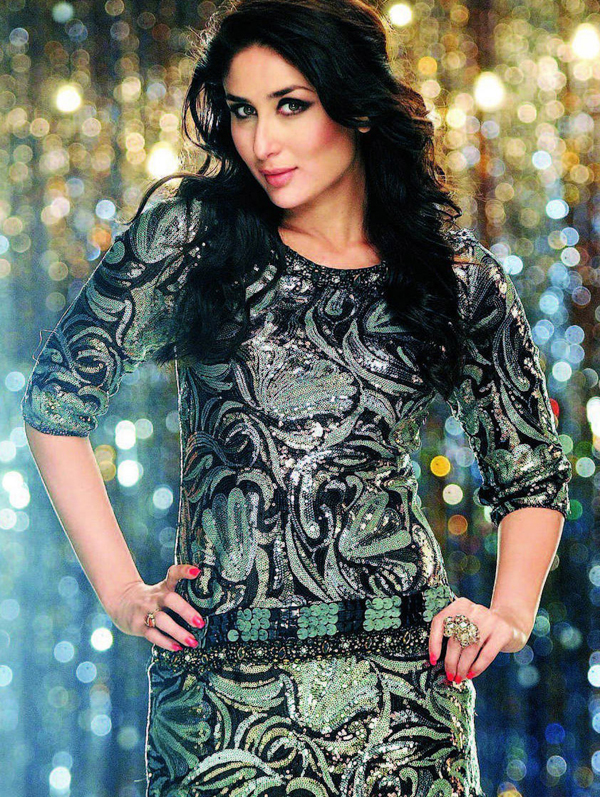 The trailer for the much-hyped and controversial film Heroine is out and Kareena Kapoor, who is essaying the once-in-a-lifetime role, cleared up a few recent controversies during the press show.
By now it's no secret that Kareena is no longer working in Sanjay Leela Bhansali's Ram Leela, a project that was announced with much fanfare with Kareena in the lead opposite Ranveer Singh. Due to some differences with the director, she later had to opt out.
"I've always wanted to work with Sanjay Leela Bhansali," Kareena told a leading daily newspaper. "Unfortunately, we differed on contractual issues, and a few things didn't work out between our managers. I really was looking forward to it."
Asked if she would consider working with him again in the future Kareena said, "Well, at least I hope to. This project didn't work out, but hopefully another opportunity will come up soon."
Though Kareena is one of the leading female actors in Bollywood today, she has her head firmly on her shoulders when it comes to the realities of the business and the box office.
"I genuinely don't think Heroine can enter the 100 crore club. We don't get the kind of budget that male actors do. We get a reasonable budget, and we make the most of it. I just hope we do well. But I don't think I'll garner the same profits as male actors do."
Sridevi's comeback film English Vinglish is scheduled for release on the same day as Heroine but Kareena was unfazed by the potential box office clash, stating that she idolizes Sridevi and hopes that both films do well.
Elucidating further on her role in the film, Kareena revealed that the character has no similarities to her real life personality.
"I'm a very guarded person. I'm nothing like my character Mahi Arora. I'm not as bold. I'm protective about my emotions, although I'm over-emotional at times. I like to keep a steady head on my shoulders."
There is a scene in the trailer in which the character lashes out at the media in a rather vicious way.
"In that scene, I'm instigated by the media, which is why my reaction is the way it is. In real life, I don't give media reports much thought anymore."
Heroine is co-produced by UTV with Bhandarkar Entertainment and is set for release on September 21st, 2012. This is Kareena's first film with director Madhur Bhandarkar.