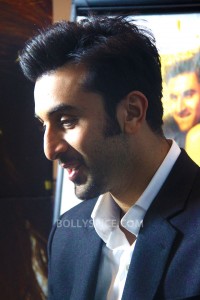 Ranbir Kapoor is gearing up for the release of his new film Yeh Jawaani Hai Deewani (YJHD), following two award winning performances in both Rockstar and Barfi! YJHD sees him reunite with good friend and director Ayan Mukherjee, with whom he previously delivered the delightful Wake Up Sid back in 2009. Ranbir also reunites with Deepika Padukone for the film .
BollySpice caught up with Ranbir during his brief visit to London, here is what he had to say:
So Ranbir, two amazing back to back performances (Rockstar and Barfi!), how did you do it?
Well, I have always believed that I am as good as the director and the script and I was lucky to have worked with both Imtiaz Ali and Anurag Basu. So I can not take any credit for it, especially for Rockstar and Barfi!, I  merely surrendered myself to the parts and they made me grow as an actor. I am so really grateful that these talented directors entrusted me with their characters.
Wake up Sid is easily a cult classic now. YJHD looks like a much more commercial film – will it be as good?
YJHD is a deeper, more layered and a more mature film than Wake up Sid (WUS). WUS had an original voice, it was Ayan's first film and he was trying to say something through the film. With YJHD he has evolved so much as a director, his understanding of characters, of life and it is so wonderfully etched out in this film.
The presentation is a little glossy and glamorous  in comparison because he is trying to get a large number of the audience to the theatres to experience his story, so he is trying something new, but I totally believe that this is a far more deeper and richer film.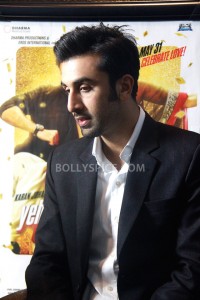 What was it like working with the team, from Ayan to Deepika Padukone?
Ayan is one of my closest friends, so he understands me as an actor, he knows my advantages and disadvantages as an actor and as a person and he pushes me to my optimum. That motivates me to do better.
With Deepika this is our second film together and she is the only actor who intimidates me, whether male or female. I have seen all her films, she is very organic and very natural, but at the same time very cinematic. According to me Deepika's is the best performance of the film.
Can you tell us a bit about the character you play?
My character is called Bunny. I cover his life from 25/26 to around 33/34, in that period when you branch off from your friends and try and make a life of your own. Bunny's a bit detached, I think because Ayan knows me so well, he has put a bit of me into Bunny's character.
The film is shot in quite a few locations, from Manali, to Kashmir to Paris. How was that?
I am not much of traveller like my character in YJHD, who is awed by the world and likes to travel, but me personally I like to go where I am familiar with. I lived in New York for three and a half years and I believe that there is so much more to explore there. It is not just the monumental cliches or the tourist attractions, it is about the heart of the city.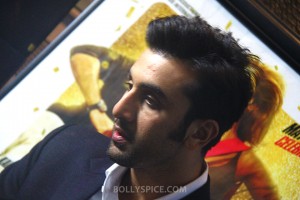 So (cough cough) which is the better city – London or New York?
I have been coming to London twice a year since the time I was born, so I have wonderful memories here. Each time I come here is something new to discover, but…if I had to choose, I would choose New York!
You love football right, so do you support an English team?
Actually I do not really follow the English Premier league, I follow the Spanish league and Barcelona FC is my team. To see them play gives me so much joy.
It is 100 years of Indian Cinema this year. How would you like to be remembered?
Just as a part of Indian cinema, with some respect as an actor, as somebody who made a difference. I am not trying to change the way Indian cinema is, I am just trying to have a personal voice, to say something through my movies and make an impact, to inspire and entertain people.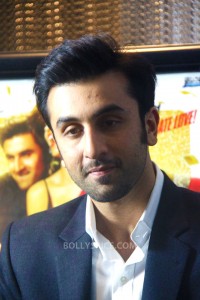 Who do you see as your contemporaries and competitors in the film industry today?
There are so many of us now, especially those who came around the same time as me and after me. It's a healthy bunch of boys and girls and we all are really passionate about movies and acting, so hopefully we'll carry the legacy forward from our seniors in the best way possible.
Everyone from Amitabh Bachchan right down to Darsheel Safary are my competition, as every actor makes an impact. So I am not really trying to fight with Imran Khan, Shahid Kapur, Ranveer Singh or anybody else. They all are doing well and are all extremely talented.
It's the season of remakes currently, would you remake one of your father's films?
To be honest I have never believed in the concept of remakes. I feel if a film has been made, it can not be bettered. It is like art, you can not take somebody's artwork and 'work on it'. It does not make sense to me, but I do love many of my father's films.
Can you share some of your favourite films starring your father?
I loved him in Chandni, Karz, Zamane Ko Dikhana Hai – a film that not many people watched, but he was amazing in it. Even in a film like Amar Akbar Anthony what he did with Akbar's part was amazing. At the same time I see films like Agneepath and Do Dooni Chaar and characters he is playing right now and I am really proud of him. He is my favourite actor, he is someone who is so passionate about acting, so talented and I have now got the opportunity to work with him in film called Besharam. I am lucky and so grateful to have a father like him.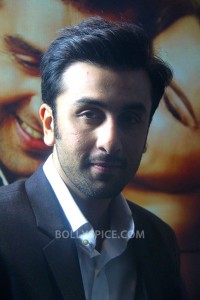 Tell us what it was like working with Madhuri Dixit in the film?
I shot with her for in a song choreographed by Farah Khan for the last five days of my work on YJHD and I could not have asked for a better ending to the entire film shoot. I absolutely loved Madhuri whilst growing up and she is amazing, talented, mesmerising and magnetic, still with so much passion and drive. Getting a chance to work with her kind of completes my career.
What is next in store for Ranbir Kapoor then?
Besharam is releasing later this year on 2nd October, which is directed by Abhinav Kashyap, where I am working with my parents for the first time. It is a fun action comedy caper.
After that I have Bombay Velvet, that is directed by Anurag Kashyap and stars Anushka Sharma alongside me. It is a bit like Scarface meets Deewar! It is a very intense character.
Finally I have a film with Imitaz Ali, which is still untitled.
Thank you Ranbir, it was a pleasure talking to you and BollySpice readers wish you all the very best with Yeh Jawaani Hai Deewani, which everyone can watch at the cinemas when it releases worldwide on 31st May.