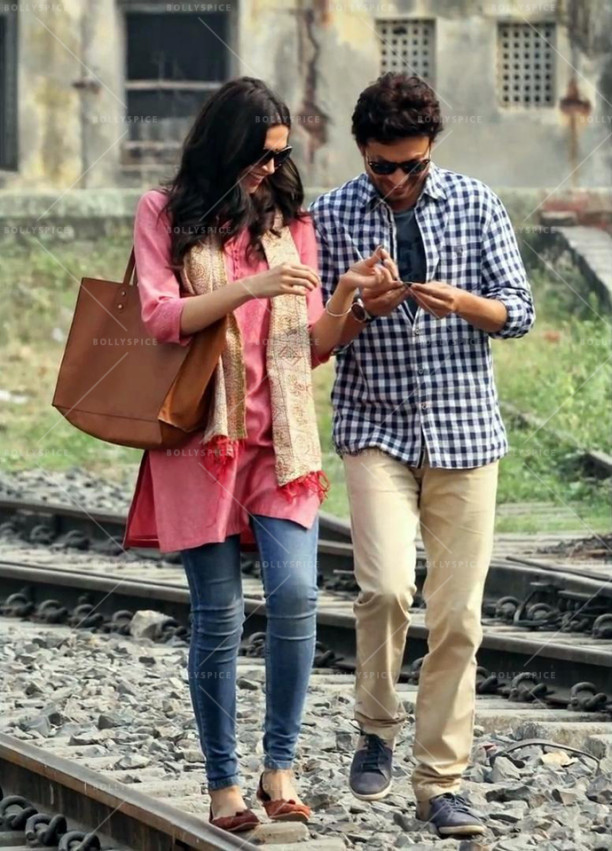 He has played the good guy and the bad guy, but it's not often that you get to see Irrfan Khan play a romantic lead in a film. But the actor has surprised everyone with Piku and he is glad that director Shoojit Sircar offered him the romantic role opposite Deepika Padukone as their love story is made up of endearing moments and gestures.
Irrfan plays the role of Rana Chaudhary, who runs a cab service in Delhi and that's how he comes in Piku and her father's life. The actor said the movie, slated to hit the screens on May 8, was an emotional but fun ride for him, Deepika and Amitabh Bachchan. "It is a very entertaining and engaging film and love is a very important part of this story. It was Shoojit's trust in me that he gave me a romantic lead. I was longing to do something like this. I also wanted to do comedy. Coincidentally, I got both these elements in 'Piku'," Irrfan told PTI in an interview.
The Namesake star, 48, said the silences in the movie stand out as they shot the film as if they were doing a theatre production. "We were shooting on the Gujarat highway and we were in the car. The director and actor can talk very little because there is urgency in such scenes. In this scene, which is very small, I have to give her a look and say something because we have been travelling for a long time. It is just a look but so beautiful. Shoojit was emotional after seeing it."
He loved the way Shoojit extracted a restrained performance from his actors. "I found it very interesting that he is not underlining stuff for the audience. There is so much unsaid that goes between the characters. I enjoy this style of storytelling, where it is not just dialogues but you are communicating with every breath and gesture," he said.
It is for the first time that Irrfan is working with Big B and the actor loved every moment of their scenes together. "Bachchan saab is Bachchan saab. I have been offered roles with him earlier but nothing materialised so when you get a chance to work with him, you want to make it as memorable as possible. It was exciting to be with all the actors be it Deepika or Moushumi Chatterjee. It was very engaging."
Irrfan feels Bollywood is in a redefining phase as the viewers now expect more from their cinema."It is new Bollywood. Audience is waiting for Bollywood to redefine itself. We should incorporate the intelligence of audience. I feel directors like Shoojit and writers like Juhi (Chaturvedi) will take it in a different direction."