The Indo-American Arts Council (IAAC) continues its annual tradition with its signature program of the year and announced that the 14th Annual New York Indian Film Festival, the oldest and most prestigious film festival for Indian cinema in North America, will be held May 5 – May 10, 2014 in New York City. NYIFF will kick off its six day long festivities with a star-studded Opening Night red carpet premiere, which will take place at the Skirball Center for Performing Arts. Festival screenings, centerpiece, retrospectives and special events will take place throughout the week at the Village East Cinemas (2nd Ave @12th St NYC), with the Closing Night selection to be followed by the annual awards ceremony and after-party at Skirball Center for Performing Arts. Final film selections will be announced by early April with tickets going on sale on April 15.
This year's festival will feature a SPOTLIGHT on British filmmaker GURINDER CHADHA ("BEND IT LIKE BECKHAM"). Ms Chadha will be in attendance to celebrate the 20 year anniversary of her acclaimed film "BHAJI ON THE BEACH", which is about a group of women of Indian descent take a trip together from their home in Birmingham, England to the beach resort of Blackpool. The women vary in ages from mid-teens to old, and initially have little in common. But the events of the day lead them to better mutual understanding and solidarity. NYIFF will also feature a retrospective of Ms Chadha's documentaries, co-presented by Third World Newsreel.
"Our 14th Annual NYIFF is very much a part of the IAAC's 15th Anniversary Celebrations that were kicked off with a bang in November 2013. NYIFF is the IAAC's flagship event and this year's programming reflects the amazing range and quality of films screened at this festival. Gurinder Chadha is one of three "Bhanji Brigade" (coined by Mira Nair) super star diaspora women filmmakers – the other two being Mira Nair and Deepa Mehta – all three of whom have been honoured for their talent by NYIFF in years past. We are delighted to celebrate the 20th Anniversary of Gurinder's "Bhaji on the Beach " says Indo-American Arts Council Executive Director Aroon Shivdasani.
Film Festival Director Aseem Chhabra adds, "I have been a fan of Gurinder Chadha since I saw her "Bhaji on the Beach" 20 years ago in New York City. Soon after I discovered her four documentaries, made while she was a journalist. In all of these works and her subsequent films, including the worldwide hit "Bend it Like Beckham," Gurinder explores the Asian Indian immigrant experiences in Britain, laced with humor, pathos and a lot of introspection. Her works are iconic representation that speak about immigration, living in the Diaspora, and the meaning of loss. We are thrilled to be able to show "Bhaji" and mark its very significant milestone and to have Gurinder with us to speak about her works."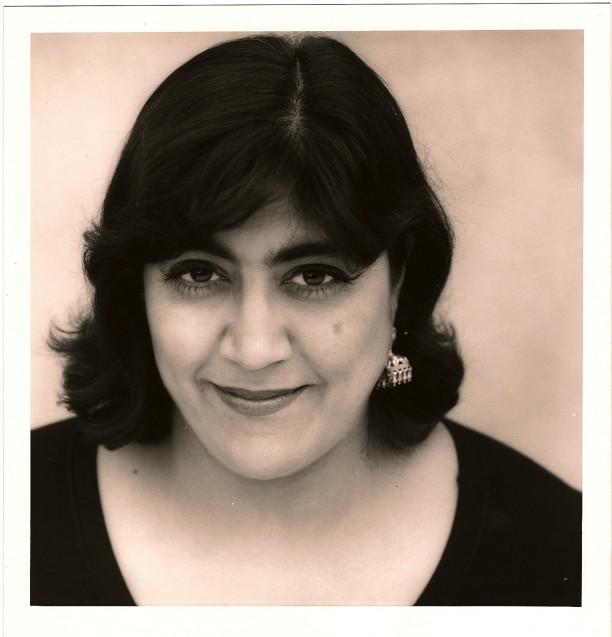 GURINDER CHADHA DOCUMENTARY RETROSPECTIVE, co-presented by Third World Newsreel
ACTING OUR AGE (1992, Color, 30 minutes, UK, English)
This humorous and thought-provoking film documents the residents of a South Asian home for the elderly in Britain. Director Gurinder Chadha assists the residents in directing their own video. The result is an examination of politics, ageism, and cross-cultural communication in contemporary British society. Interview subjects range from people on the street to Members of Parliament. The film ends with the triumphant screening of the group's film.
I'M BRITISH BUT…(1989, Color, 30 minutes, UK, English)
This unique look at Asians in Britain offers first-hand views of second generation Asians, adding archival footage and invigorating Bhangra and Bangla music–traditional Punjabi songs updated with hip-hop and house music influences. From Manchester rooftops to lfast and the Welsh hills, Asians discuss the importance of expanding "Britishness" to include all kinds of cultural identities. They present different view-points on the roles that race and cultural identity play in their own lives and in British society as a whole.
A NICE ARRANGEMENT (1990, Color, 11 minutes, UK, English)
Set in the London home of an Indian family on the morning of their daughter's wedding, this film is a wry depiction of one of the most central of Indian traditions — the arranged marriage. As the young Hindu bride, Meena, changes into her bridal sari, her divorced friend, Sita, helps with her clothing and her resolve. Together, the two women examine their different life choices — Meena's decision to marry the "perfect" choice for her parents both clashes with and compliments Sita's choice to end her marriage.
WHAT DO YOU CALL AN INDIAN WOMAN WHO IS FUNNY? (1994, BW, 19 minutes, UK, English)
What do you call an Indian woman who's funny in 20th Century Britain? A British performer? A Black comedienne? An enigma? This humorous and comedic documentary, brings the laughs and dreams of four Indian women cabaret performers while posing the questions: What is comedy and who defines it? Is it culturally specific, or can anyone enjoy the joke? Who makes it into the mainstream and why? Does comedy always have to come from a white perspective in Britain to be taken seriously? What — ultimately, do you call a funny Indian woman?
Another annual feature at NYIFF is the ONE MINUTE CELL PHONE FILMS, sponsored by NYU Tisch Cinema Studies. Students are given a theme and then tasked to make a ONE MINUTE CELL PHONE FILM each. These films are screened during the festival and judged by a jury of NYIFF participating filmmakers. The best three ONE MINUTE films are screened at the Award Ceremony and the winner receives an Award.
In addition, NYIFF will present a full day of industry panels on Friday, May 9 from 10:30am-5pm. These panels explore in depth such topics as distribution, production and financing in a global market, and will showcase experts in the film industry.
The New York Indian Film Festival (originally the IAAC Film Festival) started in 2001 following the devastation of the September 11 attacks on New York City. This festival creates an awareness and better understanding of the people and stories from the Indian Diaspora by bringing the most acclaimed feature films, documentaries, and shorts from that region to America's biggest and most remarkable city. Mira Nair's 'Monsoon Wedding' closed IAAC's first festival before its worldwide theatrical release. Since then, the festival has provided first-looks at many acclaimed films, including Deepa Mehta's Oscar-nominated 'Water,' and 'Midnight's Children', Nair's 'The Namesake,' and 'The Reluctant Fundalmentalist' and the New York Premiere of Danny Boyle's 'Slumdog Millionaire' which won eight Oscars including Best Picture. Some of the artists who support the festival include Nair, Mehta, Salman Rushdie, Madhur Jaffrey, Padma Lakshmi, Shabana Azmi, Rishi Kapoor & Neetu Singh Kapoor, Shashi Tharoor, and the late Ismail Merchant.
For the latest news, updates and information about The 14th Annual New York Indian Film Festival, presented by The Indo-American Arts Council, visit www.iaac.us.
About the Indo-American Arts Council (IAAC):
The Indo-American Arts Council is a registered 501(c)3 not-for-profit, secular service and resource arts organization charged with the mission of promoting and building the awareness, creation, production, exhibition, publication and performance of Indian and cross-cultural art forms in North America. The IAAC supports all artistic disciplines in the classical, fusion, folk and innovative forms influenced by the arts of India. We work cooperatively with colleagues around the United States to broaden our collective audiences and to create a network for shared information, resources and funding. Our focus is to work with artists and arts organizations in North America as well as to facilitate artists and arts organizations from India to exhibit, perform and produce their works here.
About the New York Indian Film Festival (NYIFF):
The New York Indian Film Festival is the oldest, most prestigious South Asian film festival in the United States. It is dedicated to showcasing, promoting and building an awareness of Independent, arthouse, alternate and diaspora films from/about/connected to the Indian subcontinent. Our mission is to encourage filmmakers to tell their stories, to educate North America about them and their talent and to facilitate the making and distribution of these films. NYIFF boasts six days of premiere screenings of feature, documentary & short films, industry panels, special events, retrospectives, red carpet galas, an award ceremony, packed audiences and amazing media coverage.