The world's longest running South Asian film festival outside of India, the UK Asian Film Festival begins on March 27th and runs through May 4th. At a time of significant change, UK Asian Film Festival marks its 21st anniversary with a curated slate of films inspired by the theme of Revolution. Historically known as Tongues on Fire and then London Asian Film Festival, the festival is also synonymous with championing South Asian feminist films and supporting pioneering, female artists and auteurs.
Honouring Revolution through the vehicle of South Asian Cinema, UK Asian Film Festival looks at the #MeToo movement gathering momentum in the Indian and Pakistani film industries and the decriminalisation of homosexuality and the repeal of Section 377 in India last year.
Festival Director, Dr Pushpinder Chowdhry MBE says, "This year's festival will present pertinent stories of the ordinary person told through films that address global challenges of our time. Revolutions help define who we are; they can either bring glorious freedom to our inner thinking and outer aspects of our lives or restrain us by what we think is acceptable. Only then can we break the boundaries to realise our full potential and to navigate our way in the world."
Creative Director Samir Bhamraadds, "This festival has always been revolutionary. When Tongues on Fire started 21 years ago, it was the only festival in the world platforming female talent across all media. As a tribute to our pioneering start, the BFI has awarded funds from the National Lottery to also enable theUK Asian Film Festival toestablish a Young Curators Lab to nurture a new generation of cinema audiences to appreciate and distinguish independent, South Asian films from all over the world.In short, we are handing control of a key gala screening to young people!"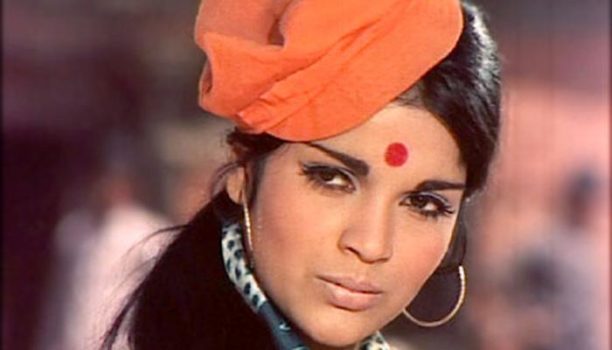 One of the most exciting things is that the prestigious festival will be welcoming one of the most revolutionary actresses in the history of Indian cinema, Zeenat Aman, to the Opening Gala on Wednesday 27th March, The May Fair Hotel, London.
The Opening Gala will feature the game-changing actress, beauty queen and reigning star of the 1970s and 1980s, sharing her extraordinary journey in Indian cinema onstage. Aman redefined the archetypal heroine in Indian cinema in an era when they played secondary characters, largely obedient wives and lovers that elevated and served to affirm the male lead onscreen. Drawn to more unconventional roles, she was credited with making a lasting impact on the image of leading actresses by introducing a bold and modern look to Hindi cinema. From the disenchanted, pot-smoking hippie in Hare Rama Hare Krishna and the opportunist who leaves her unemployed lover for a millionaire in Roti, Kapda Aur Makaan to the girl who falls in love with her mother's one-time lover in Prem Shastra, the disfigured temple singer yearning for love in Satyam Shivam Sundaram and a woman married to a caustic cripple but involved in an extramarital relationship in Dhund, Aman was an inspiration for so many other heroines, forging her own identity by championing distinguished roles. Equally, her conventional films like Chori Mera Kaam, Dostana, Lawaaris and Qurbani are considered to be landmarks in Indian cinema.
Additional guests attending UK Asian Film Festival 2019 will be veteran actress Shabana Azmi, who will be presenting the World Premiere of the documentary film Kaifinama on Sunday 7th April, BAFTA 195, London and on Friday 12th April, Glasgow Film Theatre. The film looks at the life and art of Azmi's father, progressive, Urdu poet, Kaifi Azmi, celebrating his birth centenary. Shabana Azmi will also be conducting an Actor's Masterclass on Saturday 6th April, Phoenix Cinema, Leicester.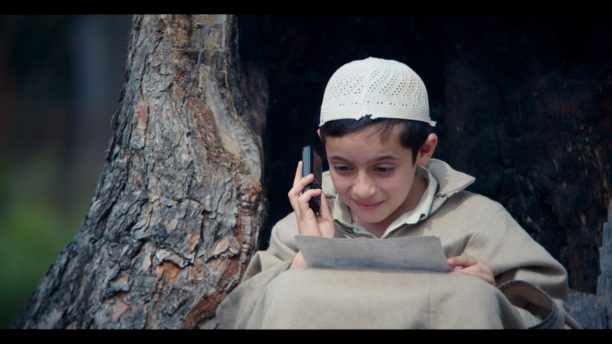 The Opening Film on Wednesday 27th March, The May Fair Hotel, London is Hamid. Hamid. Directed by Aijaz Khan, the cast includes Talha Arshad Reshi, Vikas Kumar, Rasika Dugal, Sumit Kaul and Bashir Lon. Eight year-old Hamid learns that 786 is God's number and decides to try to reach out to God, by dialling this number. He wants to talk to his father, who his mother tells him has gone to Allah.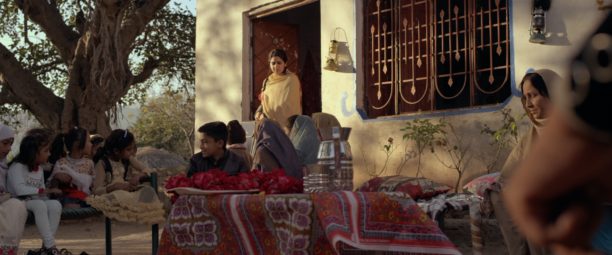 The Closing Film on Saturday 6th April, Courthouse Hotel, Shoreditch will be the World Premiere of Pinky Memsaab (2018, Dir. Shazia Ali Khan). Emblematic of new age Pakistani cinema for a world audience and reflecting the industry's nascent revival, Pinky Memsaab is a drama that depicts different perspectives of the NRI experience in Dubai. The lives of a gullible maid; a beautiful socialite; an ambitious investment banker; and a happy-go-lucky chauffer are entwined together in Dubai in this bittersweet take on self-discovery. The screening will be followed by a Q&A with director Shazia Ali Khan and cast members. Additional screenings will take place on Thursday 4th April, Glasgow Film Theatre; Saturday 6th April, Phoenix Cinema, Leicester; and Saturday 4th May, HOME, Manchester.
The Closing Flame Awards Gala on Sunday 7th April, BAFTA 195, London will also feature an In Conversation with Ramesh Sippy, veteran director and producer, whose film credits include one of Indian cinema's most iconic films of all time, Sholay. This will be followed by the presentation of the UK Asian Film Festival Awards.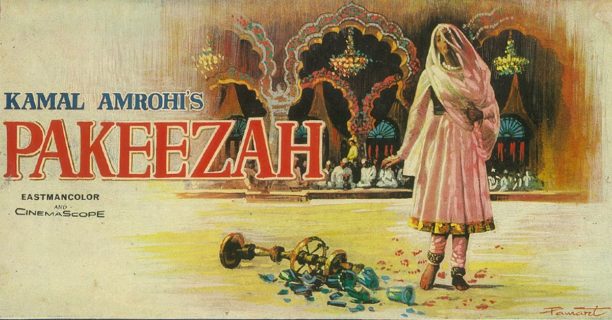 One of the most celebrated masterpieces of Indian cinema, Pakeezah, will be screened on Monday 1st April, at The British Library followed by a Q&A with Tajdar Kamal Amrohi, director, producer, writer and son of the late, legendary Pakeezah filmmaker, Kamal Amrohi.
Of course there is a lot more on offer and to see a full festival programme of the incredible and thought provoking films go to www.ukaff.com
Festival Dates:
London: 27th March – 7th April
Edinburgh: 29th March – 31st March
Glasgow: 21st March – 4th April
Leicester: 3rd April – 6th April
Manchester: 30th April – 4th May
Stay tuned for more!