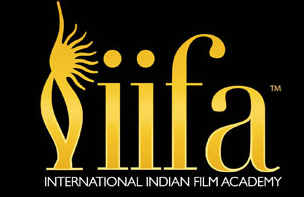 Yes, US Bollywood fans and especially those in Florida in 2014, IIFA will be held in Tampa! Now stop jumping up and down with excitement and find out what we know!
Abhishek Bachchan officially revealed that IIFA was coming to America at the IIFA Weekend that is currently taking place in Macau. At the main IIFA award ceremony the actor announced, "IIFA has always wanted to reach out to Indian cinema fans everywhere. Now after 14 years, the 15th IIFA will be in America. In 2014, we will see you in Tampa Bay in America."
This is the first time that IIFA has come to the US and Wizcraft director Andre Timmins told PTI, "We are extremely excited to announce that IIFA 2014 will travel to US."
"The maximum grosser of Indian cinema after India is America. So, on that aspect we are happy that Tampa Bay is on", he added.
Tampa Mayor Bob Buckhorn is very excited that Tampa was the city to land the prestigious 4-day gala event and says Tampa will extend "the warmest welcome that Tampa can possibly muster."
Al Higginbotham, County Commissioner of Hillsborough County, tweeted this from Macau!
Working together brings IIFA 2014 to @CityofTampa @HillsboroughFL pic.twitter.com/LLTbN2DrNv

— Al Higginbotham (@AlHigginbotham) July 6, 2013
While Santiago Corrada, President & CEO of Visit Tampa Bay told a local news station, "We are thrilled to be selected as the host city for IIFA. Tampa Bay makes a great host for events and meetings of all sizes. Much like Super Bowls and national political conventions place Tampa in the national spotlight, this event will place unprecedented international attention on Tampa Bay. We are ready to welcome the IIFA to our dynamic destination."
Though, of course, with IIFA 2013 currently happening in Macau this weekend, this is all in the planning stage but Tampa is ready and will put on an amazing show throughout the city. Wizcraft's Timmins did hint a bit about what we can expect from IIFA 2014 in Florida, "It is going to be extra-ordinary as we are going to convert the baseball stadium into a cricket stadium and there will be a match between celebrities and cricketers during award ceremony. IIFA rocks venue is about 21,000 people and main arena has the sitting capacity of 35,000 people. We will connect to all Gujarati and other Indian communities there."
Stay tuned we will be sure to bring you all the details. Now our US readers you can go back to jumping up and down and start your countdown to July 2014!