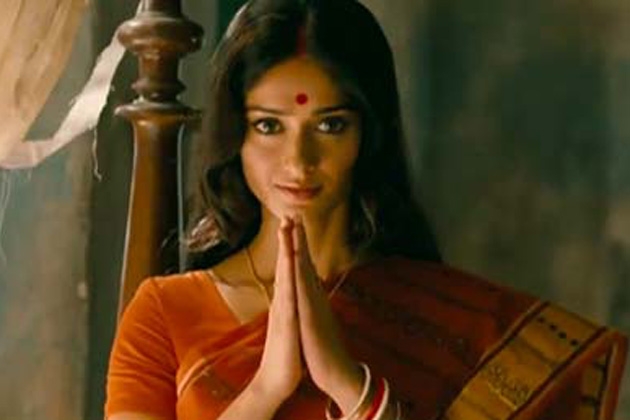 It is no longer surprising if an actress from the south wants to make Mumbai her home. Telegu actress Ileana D'cruz, who made her entry into Bollywood with the extraordinary Barfi feels at home in Mumbai and has decided to settle here and make it big in the Hindi film industry. She has managed to make her mark with Barfi, being casted with the talented Ranbir Kapoor and Priyanka Chopra.
The beautiful Ileana says, "I have decided to shift to Mumbai in the next couple of months and this is no sudden decision. I had consciously decided to move here when I signed Barfi, and that is why I didn't take up any Telegu film then. Barfi has simply encouraged my decision for settling in Mumbai and now I will be focussing on my career in Bollywood."
Ileana is house hunting at present and has fixed on dividing her time between South and Mumbai. Her Telegu fan following is wondering if she will leave Telegu cinema now, but she says that is not possible as she loves that culture and that cinema is what has made her who she is today. "I am proud of Telegu films and now being a part of Hindi cinema is just what I wanted. The best part is both these cultures are so different that it is going to be fun to balance between them," she chuckles.
About when she has to choose one of the two, Ileana says she will take it as it comes, and trust her instincts. "I never wanted to do something as unconventional as Barfi for my debut, but then glamour is the normal route. When I got to know about my role as a Bengali woman I was very unsure about how I will be able to carry it off, but my gut feelings said I can do it. And here I am, ecstatic about the success of Barfi and proud to be a part of it," she happily says.
Ileana also says it was something so different from what she usually has been doing in Telegu cinema, and of course, it was culturally very different too. "Frankly, I didn't go through any preparation for my character and did exactly what Anurag instructed me to do. It was a difficult character to put across but I am very happy with the outcome," she says.
She is contract bound for one more film with UTV but she is free to work with whoever she wants to. She is also working on her Hindi, but still cannot converse freely with confidence. In fact,  she has dubbed her own lines for Barfi.
The stunning Ileana is apparently the highest paid actress in Telegu to which she says that she deserves what she gets. Her family lives in Goa, so that is not really a holiday destination for her. "Goa is home for me. But my sister is married and stays in Mumbai, so I have two homes," she giggles.