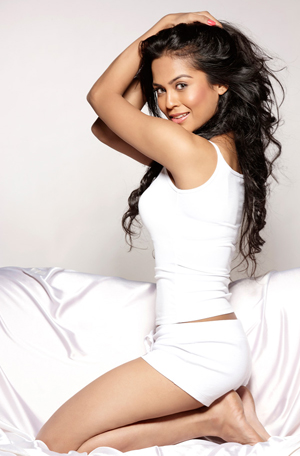 By now you've either met the grown up Anjali aka Tania onscreen or are gearing up to do so. As promised we bring you part two of our exclusive chat with Sana Saeed. Read on to find out why Sana chose to comeback with SOTY after all these years!
So what made you want to audition for SOTY?
I think around four years back when was working on a television show I realised how much I enjoyed being on a set, doing lines and just generally being a part of this process of making cinema. However, before diving into it all I did want to prepare myself properly for it and perhaps dedicate myself to getting in shape and getting a portfolio done. Once I finished that I thought I'd get some training so I'd applied for the New York Film Academy. I'd always hankered to do some sort of formal learning in cinema because cinema just sort of happened to me as a child artist. Even though the response I got as a child artist and my TV show was encouraging I felt I needed to do this for my self-confidence. Around that same time my pictures from my portfolio was being circulated. Dharma called around that time and asked me to audition for a role in SOTY and informed me that the lead cast had been already finalised. I'd not been in touch with Dharma or Karan for the past 14 years. So I thought that even if this doesn't pan out it would be a great opportunity to just visit Dharma and catch up with the team. The character I auditioned for initially was not Tania, because after that initial audition Karan felt he wanted me to audition for Tania and that is what I landed. I then took the decision to cancel my plans to New York, which required me to even cancel flight tickets because I was truly all set to leave before this audition happened. Doing a second film with Dharma and Karan isn't an opportunity you can miss. I can always go back and get the formal film education later. My mother thought I was absolutely crazy but I told her that my gut feeling was to stay back and see how this pans out.
You say you didn't see Dharma and Karan for 14 years; do you regret and think that perhaps had that connection been there you'd be ahead of the race?
Perhaps but then again I worked with them when I was a kid so any maintaining of relationship over the years would have had to be done by my parents. My parents haven't been the types that have dreamt of turning their daughter into an actress. It was an option left to me make. They maintained that I'd study because it was their responsibility to ensure that I did. And who knew that 14 years later I'd land up with the same people again! Destiny happens. My welcome back has been so warm and lovely that I don't regret anything and what I have now with them is something I'll cherish.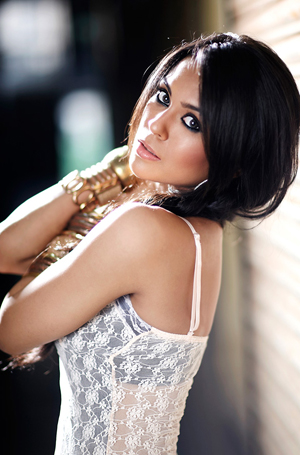 Were you apprehensive that you were making such a big sacrifice for a role that wasn't a main lead?
I was a little but then I realised that if I could get noticed as a child artist 14 years ago in film with stars like Shahrukh, Kajol, Rani and Salman then I can make something out of this too. If you have only two scenes in the film but you nail those two scenes, that's it! People will notice you. Most importantly, it was a Karan Johar directorial. It is something to be quite proud of to be part of 2 of the 5 films he has directed. In addition it was a Shahrukh production as well! The fact that I'm not the most prominent person in the promos of SOTY, yet because of my work in a Karan film 14 years ago people are looking out for me is quite surreal and reassures me that this was the right decision.
How was it working with the team of SOTY, Siddharth, Alia and Varun?
It was an awesome experience. Apart from them three the entire team was just filled with people of that age group. So generally a very fun and young team. Naturally when you're shooting extended period of time away from you become
a family. Karan was so patient with the team because essentially everyone was new to craft. For a director like him who is accustomed to working with one take actors like SRK, Amitabh, Rani, Kajol etc, that is quite something!
Word around town is that you newest title is Karan's new Rani! What do you make of this nickname?
I actually think its great because Rani Mukherji is my favourite actress! And no I'm not saying that just because she played my mother in Kuch Kuch Hota Hai. It feels really good to be compared to your favourite actress when you're not anywhere near what she is. At the end of the day people are just doing this because they notice a similarity between Tania in SOTY and Tina in KKHH, which happened to be the way her career got kick started. People say a lot of things but it's a good feeling to have your name just be associated with hers.
Speaking of feedback from audiences, have your family seen the film yet?
No not yet but I'm planning a screening for them. We've gotten a PVR cinema booked for all my family and friends and whether they want to or not they're all coming to watch the film with.
What can fans expect when they walk into a cinema hall on to see SOTY?
They can expect an emotional ride which will make them laugh and cry. It's a young, fun and most importantly its an entertaining film. I walked into the film ready to love it because its my baby but when I walked out in the interval portion I was thoroughly enjoying it because it was a good film! I didn't seem to care that I wasn't in those scenes, I just enjoyed the film. If I can think like that about the film than I am sure the audiences will think much the same.