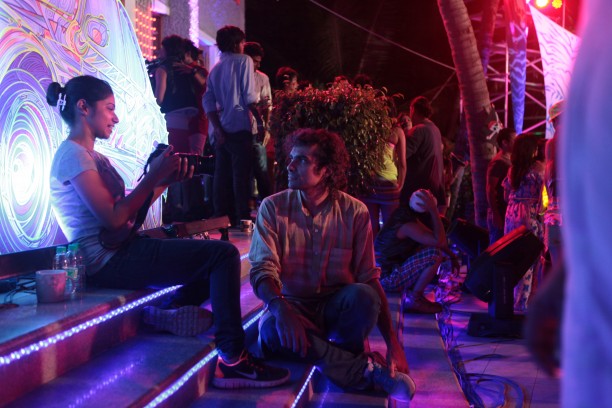 Bollywood today is filled with talent and zeal brewing out of the new entrants in the industry. The next gen stars are also seen welcoming these new kids with open arms . Over the last decade, Bollywood has welcomed a bunch of actors who have grown to be Megastars and served Indian to their utmost level up til now.
The New Entry to this list is Armaan. Armaan is the second youngest grand son of the legendary actor Raj Kapoor. He is all set to make his big Bollywood debut with Illuminati films and Eros International's Lekar Hum Deewana Dil.
Armaan went through extensive training for his first film. Also, he was open to expertise for this. He has been trained under very big gurus of acting for his debut. Lekar Hum Deewana Dil has been directed by Arif Ali, who is the brother of the renowned film maker Imitiaz Ali.
It so happened one day Imitiaz Ali was on the sets of Lekar Hum Deewana Dil, and he was very impressed with Armaan and Deeksha's zealous personalities and their comfort level in front of the camera. After a few shots, Imitiaz Ali spoke to the duo and told them the detailed secrets of how to face the camera and small intricacies of the art of acting!!
"Every time Imtiaz sir dropped in to our set, he always asked me questions regarding the mindset of my character Dino, probably to test my involvement in that situation. As I was replying to him he looked at me intently making me slightly nervous and as I stopped speaking there was a long pause… This awkward silence made me think I said something wrong until suddenly I heard, 'Good job Armaan, keep at it.' This minute process not only helped me get that extra edge to play my character but also built my self morale," says Armaan Jain.
Well, here's wishing the youngest stars in the making all the very best!!
Eros International & Illuminati Films' Lekar Hum Deewana Dil directed by Arif Ali is scheduled to release on 4th July 2014 which features Armaan & Deeksha in lead roles.