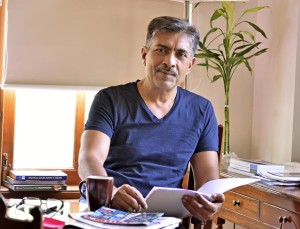 The filmmaker has filed an FIR against an impersonator who has been trying to seek favours under Jha's name through fake accounts on the social media
It was a real cop-drama for Prakash Jha as he filed an FIR against an imposter who created fake ids and accounts on various social media under the name of the filmmaker. The impersonator went to the extent of trying to extract information and seeking favours under Jha's name. When this was brought to the notice of the filmmaker, he immediately filed an FIR at the Amboli police station.
A statement issued by Jha's office read:
"It has come to our notice that an impersonator having mobile no. 8286549965 has been operating fake an account  on whatsApp,  LinkedIn  and other Social Media links to extract information, telephone numbers and favors in the name of Prakash Jha. This is to inform everyone that I, Prakash Jha do not use any social media platform except Twitter (@prakash27).
We have filed an FIR at Amboli Police Station vide FIR NO. 408 dated 17/02/2016 and also complained to the operators of social media and warn everyone to ignore / and if possible, to send snaps shot on 9324797773 Sudhirbhai Mishra (Executive Producer) of Prakash Jha Productions,  so that same can be passed to the Police."
Jha whose upcoming film Jai GangaaJal starring Priyanka Chopra revolves around cops, is hopeful that the police will be able to track down the person behind the fake accounts soon.