We recently got our first look of Kangana Ranuat and Imran Khan in Nikhil Advani's upcoming Katti Batti.
Currently in production now, Imran Khan had nothing but praise for his co-star in the film, "I am having so much fun on this film because I am working with Kangana for the first time and she is just so wonderful to work with."
Nikhil apparently always had Imran in mind and saw him as the male lead in Katti Batti. Imran also had only positive praise about working with Nikhil for the first time, "He is a great director."
The film takes a look at a young modern couple who meet in art school in Delhi, fall in love and then have to figure out their happily ever after when Kangana's character finds out she is pregnant.
Talking about the film's story Kangana said, "It is a very good love story. It is different from the usual love stories that we get to see in Bollywood films. The element of love has been depicted in a different way in that film. The film's idea and philosophy is very good."
Advani revealed in an earlier interview how excited he is about this film and his cast, "UTV spotted a gem of a script with Katti Batti and it was critical that it got the cast that justified it! I'm personally elated by this casting combination as it is a dream to work with Kangna – her body of work has not dulled her ability to bring humility to her craft. Imran on the other hand is drawing from new personal experiences and emotions and brings with him as well, a fresh approach."
We will have more about this film which is set to release in September, but to hold you over check out these two great shots.
In case you missed it, here is the great still of Kangana in character!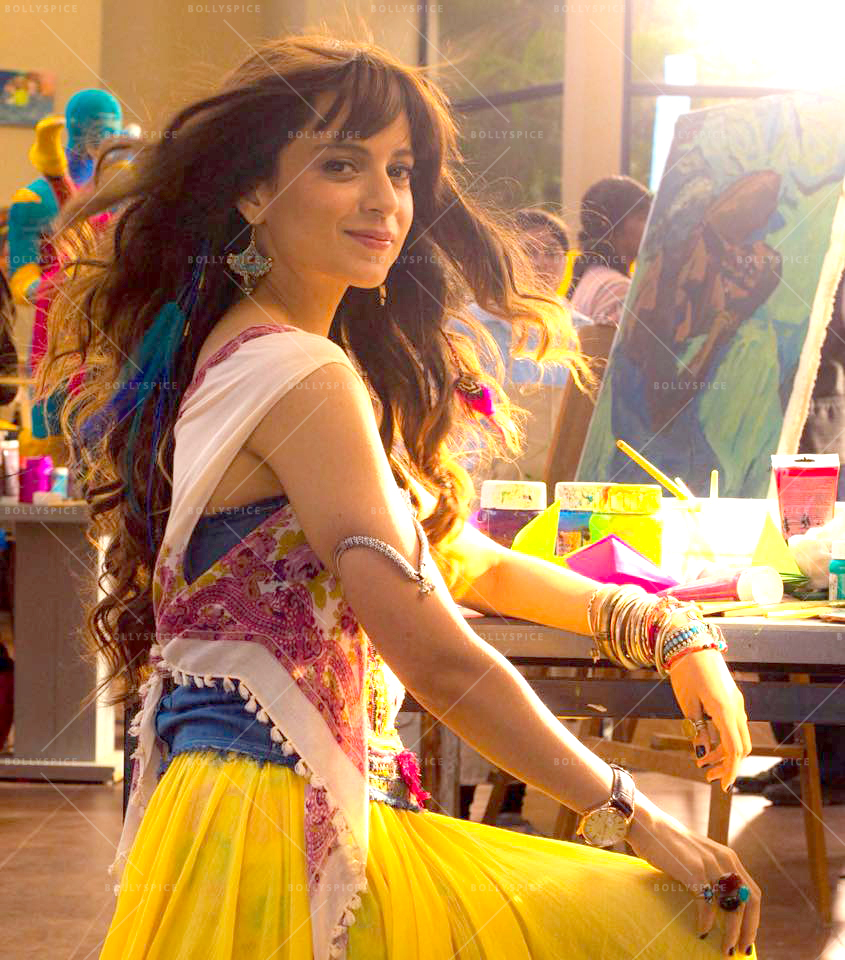 We also have this UBER cute shot of Imran, who apparently was on his phone doing a baby cam! TOOO CUTE!