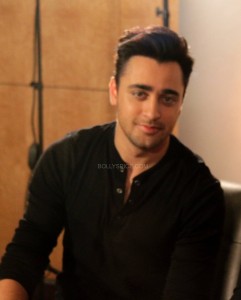 The audience seems not to like the "jodi" composed by Imran Khan and Kareena Kapoor. After Ek Main Aur Ekk Tu released in 2012, the two actors joined together again in Gori Tere Pyar Mein, although the film, directed by Punit Malhotra, has failed to seduce the viewers.
The star of Delhi Belly recently talked about the box office failure. "Definitely it was not up to our expectations. You feel sad when a film doesn't work but this is a reality of our industry. If you can't handle it then you are in the wrong business."
However, he also confronted those who held him and Kareena as the responsible for the flop. "When we did Ek Main Aur Ekk Tu, people liked the pairing. I think if a film fails everyone has to think about it – be it the writer or director. Everyone needs to analyse the problem area." He further criticised that when a film fails the blame is generally put on the lead pair only and strongly censured those who say that "marriage affects a heroine," in allusion to Kareena's wedding with actor Saif Ali Khan last year. "If a film has failed, then there was some problem with the film," he added.
One way or another, there is no time in Bollywood for regrets and Imran Khan is ready to move on, as he will start shooting his next film Bhavesh Joshi in early 2014.