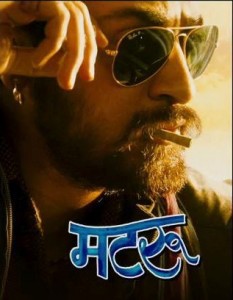 For his role in Vishal Bhardwaj's Matru Ki Bijlee Ka Mandola, Imran Khan prepared throughly to take on what he has called a challenging role. However, he had no idea that training for the film would mean that he would have to hang out with five Jat boys from Delhi to imbibe their language and mannerisms.
When Imran Khan agreed to do Matru Ki Bijlee Ka Mandola Vishal Bhardwaj asked him to completely change his body language and learn Haryanvi for the film. Vishal had already requested NK Sharma who runs the Delhi based Act 1 theatre group to train Imran for the film. The coach introduced the actor to five Jat young men and told him that to really get into the skin of the character he should spend a lot of time with these men. And for a month Imran spent about five hours every day with them.
Imran had to eat with them, go shopping with them, and even practice his dialogues with them. And to make matters tough N.K. Sharma had instructed the boys to talk to Imran only in Haryanvi. He also asked Imran to attempt his response also in Haryanvi every time they asked him something so that he could master the language as well as learn their body language. In fact, Irman was not allowed to even utter a word of English for an entire month.
After a month of the rigorous but unconventional training, when the tough coach and the tougher director Vishal Bhardwaj were convinced that Imran had not only mastered the language as well as the body language that they decided that he was ready to start shooting.
The director has asked Imran to change his look and the actor went all out with that as well. The actor has pierced his ears and has a bearded look for his role of a Haryanvi Jat in the film. We hear the girls are going wild for this new Imran!
Stay tuned because tomorrow we have an exclusive contest all about Imran, his look and Matru Ki Bijlee Ka Mandola so watch this space for more!
Matru Ki Bijlee Ka Mandola also stars Anushka Sharma, Shabani Azmi and Pankaj Kapoor and hits theaters on January 13, 2013!