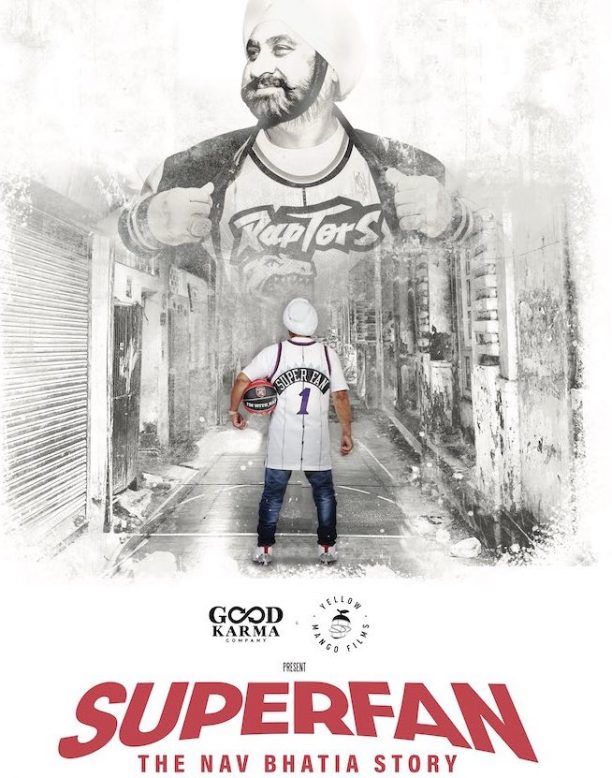 The uplifting, moving, and fascinating documentary, Superfan: The Nav Bhatia Story, is the closing night gala film at the London Indian Film Festival. This incredible film focuses on the life of Nav Bhatia, the biggest fan of the Toronto Raptors basketball team.
However, this is not just the story of a basketball fan. It is truly so much more. The film charts Nav Bhatia's journey to Canada from India, his struggles, and how his relentless passion for life built his career and as he came into contact with basketball for the first time, that passion quickly expanded into becoming a fan, into the Superfan, for the Toronto Raptors team. Bhatia not only inspired the players but also inspired people from every generation and walk of life to watch and play basketball. Even more, through his words and actions, he impacts and inspires the world.
In this special interview, Nav Bhatia reveals his amazement that they made a documentary on his life, talks about the filming experience, and his excitement for the film to be premiering in the UK. He also discusses what he hopes the audience will take away with them and reveals the heartfelt thoughts and feelings he wants to put out in the world, including how he wants everyone to come together. "Diversity is the strength". It was one of the most inspiring interviews I have done, and I thank him for the amazing conversation.
The European premiere of Superfan: The Nav Bhatia Story is the closing night gala film at the London Indian Film Festival, which takes place on 3rd of July at BFI Southbank. It is also screening in Birmingham on July 5th and in Manchester on July 6th. To find out more: https://londonindianfilmfestival.co.uk/