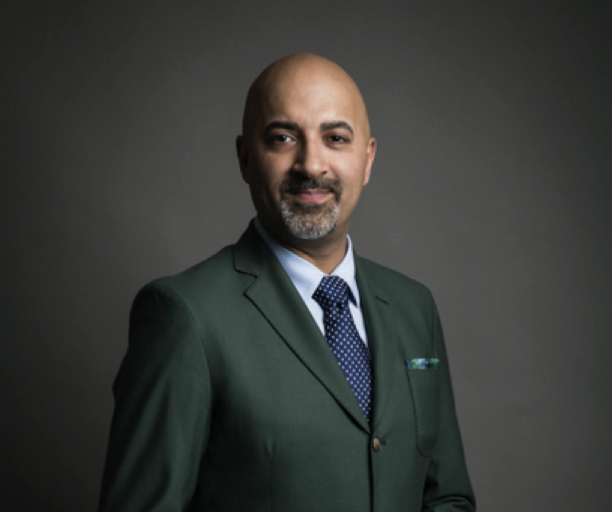 Sammy Chand is one of the most influential and inspiring music producers today. He is the founder of Rukus Avenue, North America's pre-eminent South Asian music, media and film company, with a history spanning 22 years and a reach across the world. Mr. Chand has worked with huge artists within the Rukus Avenue Music Group and created a movement with Music to Inspire. He is also known for his soundtrack to the brilliant film Sold as well as producing the music for the film The Black Prince. These are just some of the things this dynamic man has his hand in, and there is so much more.
His latest venture is something he is really excited about. His company has just, this week, launched the digital station Rukus Avenue Radio in partnership with Dash Radio. Rukus Avenue Radio is focused on providing South Asian oriented content from a North American perspective to a global audience, and will have a range of all kinds of music, talk shows and talk on lifestyle to politics, all the way to an inside look into Bollywood. Listeners can expect to be entertained, inspired and informed. But more on that in a minute!
Stacey was able to catch Mr. Chand for a wonderful and an extensive chat about this new platform, what audiences will hear, and what he hopes this new exciting venture will accomplish!

First some background: Rukus Avenue, its purpose, goals and what it is all about
We really have 4 arms to what we do. Rukus Avenue is a music company that has really entrenched itself in the fusion of East and West culture. Under the Rukus Avenue Music Group it is a management company, a record label, artists' services, etc.
Then we have Rukus Global Initiative, which is a company that we have set up to partner with people like the United Nations – The White House. We are doing what we are calling The Music to Inspire series. That was the project we did with the United Nations. This was the only time the UN had ever done anything like this, where they work with a private entity like ourselves to come up with an initiative to help raise money for the fight against Human Trafficking. It was a 60 song, 3-disc project that we did, where over 55 artists from around the world contributed. It was highlighted and headlined by former President Jimmy Carter. Prior to that we did a project with President Obama. Literally right before he leaves office in October, he lets us know that he would like us to come up with a project to help raise the awareness against bullying in our Asian communities overall. We were given the honor, as I would call it. He termed it as I have got something to throw at you with 35 days to go! Of course, I didn't speak with him personally, but to his team I was like Dude, this is an honor! I will do this even if it was just 10 days to do it. We put an album of 25 songs together for him in 35 days of some of the finest Asian American artists from around the country that all collaborated together and put this great album together. So that is all under Rukus Global initiative. We have some other great things that are planned like another album later this year.
Then we have Rukus Avenue East, which is a brand-new record label that we have just launched off of Rukus Avenue Music group. It is an Asian American music company kind of like what we were doing with Rukus Avenue. That is led by an artist name Ruby Ibarra, who is the leading Asian American artist, if you will, though I wouldn't really categorize her that way because she is just a very talented overall artist and she collaborated with Sia and was in MasterCard commercials, the Grammys, and all kind of cool things like that! So, she is on the Rukus Avenue East Company.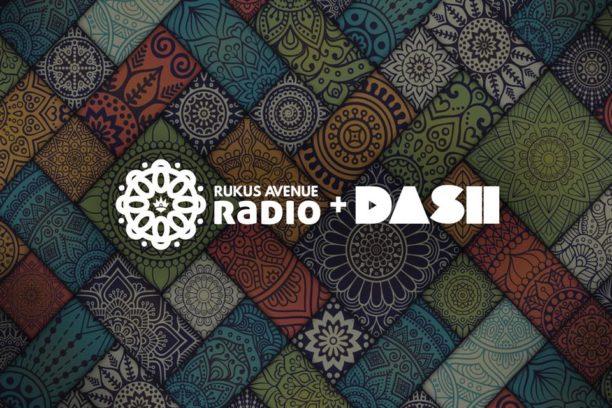 Rukus Avenue Radio
Then of course now this leads me to the 4th entity which is Rukus Avenue Radio! It is a brand-new venture. It is an incredibly exciting venture. It is a partnership with Dash Radio, which is the world's number one digital radio provider. They have a listenership of over 10 million people every month. They get about 2-3 million people tuning in every day to this platform and we are its exclusive South Asian partner. Starting with Rukus Avenue Radio, then we are going to be working on a series of other stations that really kind of curate the entire South Asian experience. Rukus Avenue Radio would be the central point of it. Right now, it is about 85 hosts from around the world. They are all celebrity hosts, by the way, who are really bringing South Asian culture and curating through their own kind of stewardship and just bringing that to the forefront on to the platform collectively. We are really excited about this it is ranging from music to talk to everything in between.
On a collective note, to end this point is that I am really excited about what a community of all of these great artists, hosts, presenters, etc. are all going to get together and accomplish together. Whether it is the progress in the social dialog, discovering the next big thing musically, or whatever it is, it is just a very exciting platform!
This is not just music, these hosts are going to be telling their own stories, sharing their own experiences and more…

We were not interested in just playing music for everyone and passing it off as a South Asian station. In doing just that, sure, we could probably put a kick ass play list together! But at the end of the day that was not what was going to engage me or any other person around me for that matter. So, to me at the business end, I knew that there are many options for people to go listen to their favorite music, so this didn't have to be that source for that. This has to be a source for overall culture that we know doesn't exist right now and to me that is where I felt the opportunity really lay.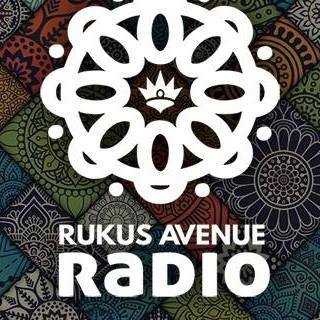 Sure, listen to music, talk about the music, break these new artists, but then Stacey we need so much more help in forwarding our social dialog. I felt like we all need something for us to have this dialog over – whether it is things around the LBGTQ community, whether it is around spirituality, whether it is around self-improvement, self-awareness. Whether it is as some of our hosts have put it, 'it gives us a chance to talk about things that have been swept under the rug for a long time'.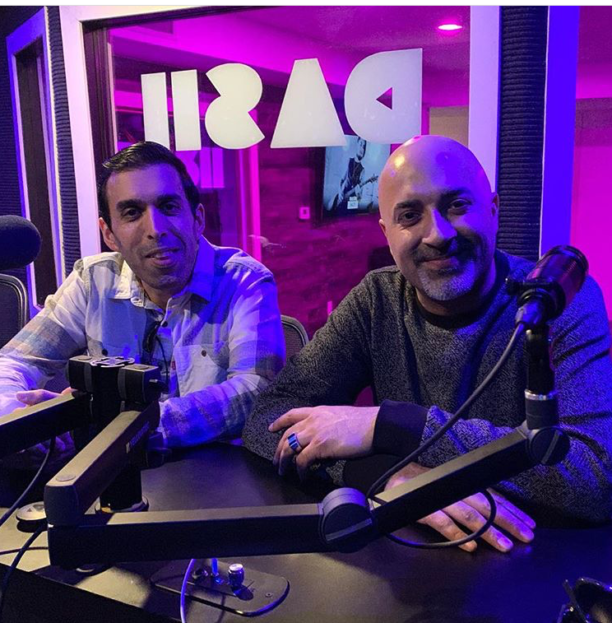 There are so many aspects and things that need to be talked about, that need to be discussed and I think even though the station, of course, gives mainstream USA an opportunity of engaging with the South Asian community as well in English – we have really curated this with a very global perspective in mind. I do think this will become an incredible South Asian experience for all those that are not South Asian, but I believe that some of the dialog that is going on here will help, as I said, further our community from some of the close-mindedness that exists here. Whether, it is as I said to you the instances around the LBGTQ community, but even also from a perspective of politics, whether it is understanding what different generations are going through. There is so much here that I am really excited about.
And that doesn't come from us, Stacey. That comes from the amazing, absolutely incredibly courageous hosts that we have on board that are sharing their stories. That are talking about this, right? They are the ones that are stepping forward to have this dialog and represent this part of the community and taking that ownership. It is really interesting to bring this to this platform.
I think that in some cases some of these shows become very therapeutic and personal for some of the hosts. How they go about tackling and bringing up and going through these topics is really interesting to me. I had the vantage point of working with everyone on all of it and seeing how they bring their personal stuff to the shows is really beautiful. It has been great to watch that process with each not them. It has been really interesting to bring this all together. I am curious to see what happens.
Finally, there is a generation of us that kind of developed themselves in this area of media whereas that has been a battle in its own right, but now they have been afforded these opportunities of being in front of a microphone and given this platform to talk about this cool stuff.
Highlight on some hosts!
Nakul Dev Mahajan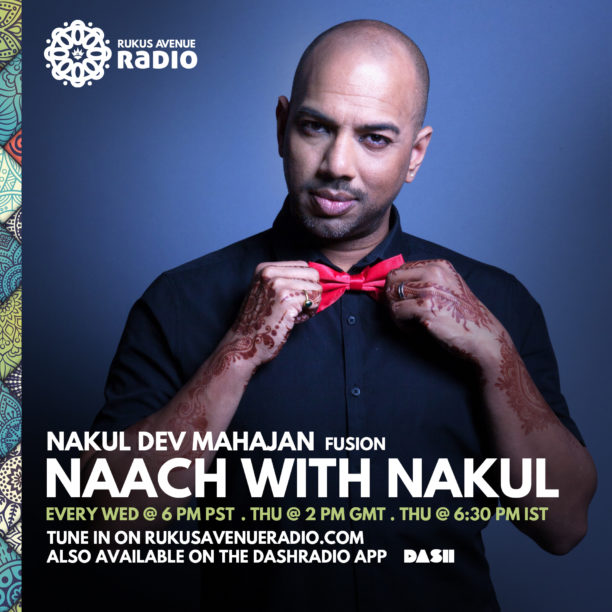 You know, when I was just referring to some of the people that are courageous, he is one of those folks that comes to my mind and I think you were probably thinking of him as well. There are a handful of folks that are doing this from different perspectives. Nakul's came across incredibly genuine to me – he approached it from a very personal perspective. Everyone else, although they are being very personal with it, they are definitely going for a wider community-oriented discussion. Nakul's show is very personal. You know, I did not get on the phone asking him to talk about such personal stuff. I got on the phone with Nakul wanting him to share his stories as not only as a cancer survivor, but also somebody who was accomplishing such amazing things in his career along the way. Whether it be as an entrepreneur or as a personality on television and even a community figure for that matter. Now him being identified openly as gay I did not go to him asking him to talk about his personal orientation in any way. It was something he volunteered to me and offered to the show. Nakul is the perfect mix of playing the music he loves, the ones he grew up on, then there are shows about how he came out to his family. So, I am so fortunate with him. His show is very powerful.
Stacey, honestly, I thought he was going to say no to me by the way! When I called him, I was thinking he is going to tell me he has got no time for this. Sammy, you are crazy for making me spend this much time every week to put a show together for you and this station. Are you out of your mind! (Laughs) But Oh My God, I think he embraced the opportunity of saying you know what I would love to talk about this. I was like Dude! What a gangster! Just take the platform and run with it. Hats off to him. There is so much stuff on there that you and the audiences is going love! It is really cool!
Omi Vaidya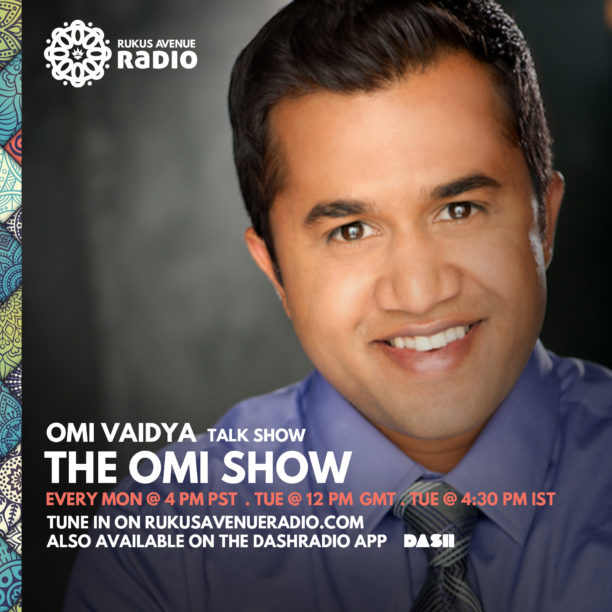 He is a natural! To me, he really did a fabulous job on his show of putting together who he is a person in terms of kind of what you would expect. He also has a co-host on the show whose name is Vikrum Mathur who is a friend of his and the two of them have interesting banter that goes back and forth. The show is led and anchored by Omi and you get the sense that you are discovering things through Omi's eyes. He does this fabulous job of giving the listener this sense of discovery. He has this wonderful sense of posing things to his co-host in a way where he is helping you understand the dynamic and just the overall stuff that is going on whether it is Bollywood, whether it is gossip, whatever it might be – they just have this great chemistry between them.
This was another one of those categories where going into the call I was like you know what I am going to shoot my shot with Omi. See what happens! I was expecting him to say – Get out of here are you crazy man?!? I am busy! (Laughs) He was like I have a little bit of time on the weekends, I might be able to help you out with this. This could work! He has made this into something spectacular. He is just a pro. When you listen to him – his range of topics are just so much fun! People will have so much fun listening to his show every hour. It is great!
Bappa Lahiri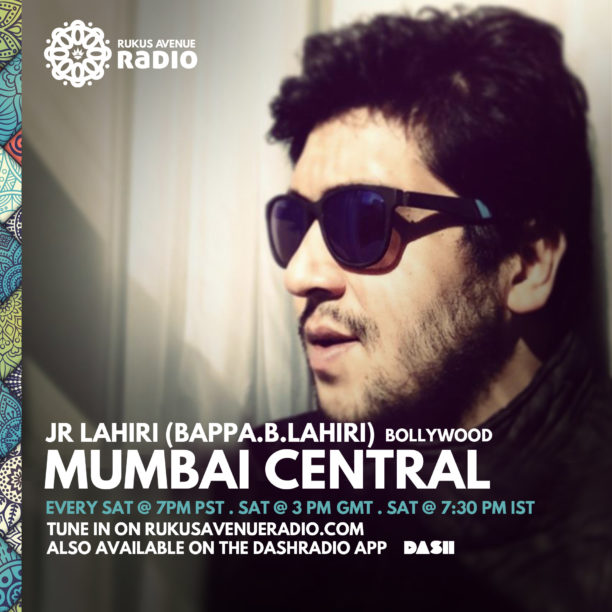 Bappa is going to be hosting one of our more interesting Bollywood shows. He, of course is the son of Bappi Lahiri, who of course has a tremendous amount of access to the industry. Just an amazing amount. And everybody is like a personal connection to him. So, the best thing about what Bappa does is he takes you on this journey of giving your personal insights between the relationships and more in the industry. His first show, if you are into Bollywood, he lifts the curtain behind Bollywood for you and really shows you the things behind the scenes that happened, access and the types of dialogs he has with each of the topics. That is probably the best way to put it. He talks about things like oh there used to be this guy to my dad at this time or hey he used to do this when he first started out and then he did this and now he is doing this, and you will be like Holy Sh*t I didn't know this about that guy! He just happens to have that kind of key insight into it. The Bappa show, incidentally enough, is one of those shows for us where he is airing is on Saturdays at 7 am and 7pm Pacific Standard Time. It is just a great listen for Bollywood fans! Very cool show!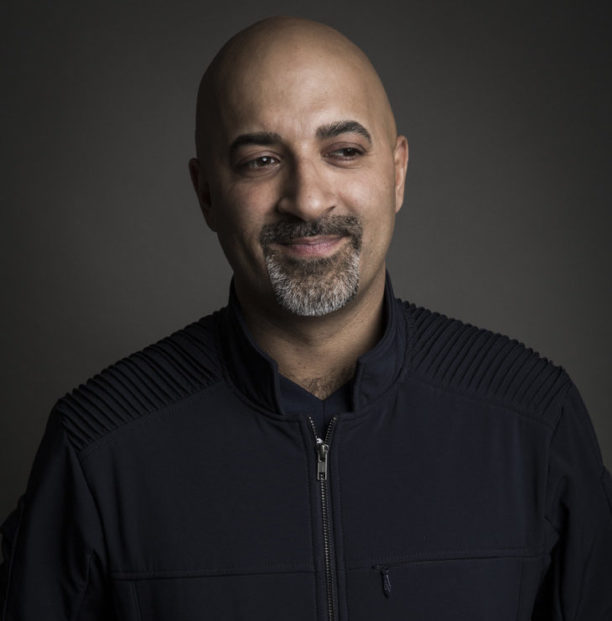 Proud of the community, the dialog and the possibilities

I think what I am most proud of is the formation of this amazing community of hosts that have all banded together to elevate our dialog in a very commodified way. It will be in one place and everybody can come to that one place to hear a wide range of culture! Of course, it being the first South Asian station like this that is worldwide on a platform like this, all things aside, for me, it is the community that we are forming is a really special thing for me. That is the thing I am most proud of! Just a look at the spread of these hosts like DJ Sams, we have Nakul, we have Omi, we have Navin Kundra, Bappa, so many different people that are very acclaimed and very accomplished in their own space – for them all to come together and kind of band themselves on this, to me, sure as the guy that kinds of sticks it together, there is a certain pride to that, but for me the community is the most exciting thing. I am over the moon about what all of us banded together sharing a dialog will accomplish!
Of course, this article only highlighted a few of the hosts, with over 80 carefully curated shows Rukus Avenue Radio is definitely something you must check out!
North America's first mainstream South Asian radio channel is available on the Dash Radio platform around the world through DashRadio.com, rukusavenueradio.com or through App stores and all other streaming partners such as YouTube, Apple, & Spotify.
To find out the full schedule and see all the hosts go to https://www.rukusavenueradio.com