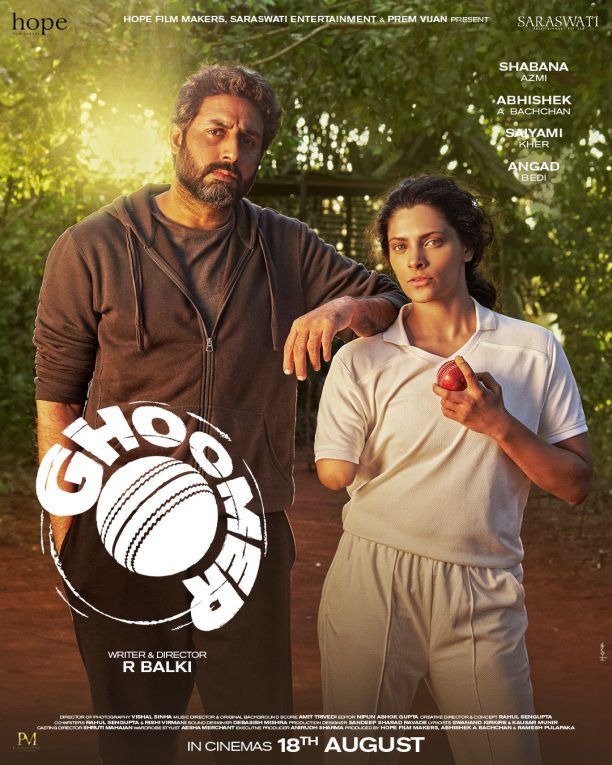 There are films on sports. Then there are films on the spirit of sportsmanship. R Balki's Ghoomer seems to be both.The trailer,in one word, is empowering. It shows the wonderfully talented Saiyami Kher as a cricketer who loses her hand.
"I want to die," her agonizing scream will haunt you for a long time.
Abhishek Bachchan, in what looks like his career's best performance, plays Saiyami's burnt-out coach, looking out for some kind of redemption to his fast-fading existence.
The story of our lives told without tears trickling down every frame.
Although the trailer is just a few minutes long it conveys a far-reaching connectivity between destiny and the human spirit. I also noticed how Balki, the moviemaking magician, has denuded the tragedy of all sentimentality.
This girl has no time for tears. She needs to rebuild her life and dreams without losing time. Ghoomer seems like a rare film of many distinctions. It is about redefining one's identity after a crisis. It is also about the difficulties faced by a woman in the field of cricket. We recently saw the same theme being threshed out in the Tamil webseries Sweet Kaaram Coffee.
But this is something else. Balki is never shy of tackling unconventional subject headlong. Ghoomer looks another winner about an ostensible loser.