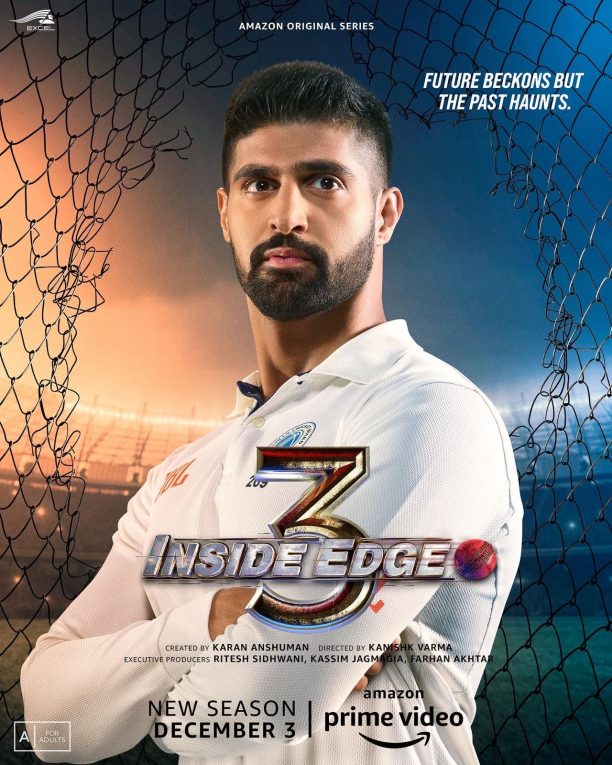 Life is coming back film circle for Tanuj Virwani. Back in 2017 when he did the first season of Inside Edge, OTT medium in India was in its infancy. That was the time when Farhan Akhtar and Ritesh Sidhwani decided to take a plunge into the digital medium and came up with a big budgeted show in cricket that made quite a few heads then, courtesy the newspaper and media headlines that it picked from and presented the fact meets fiction tale.
Circa 2021 and the move into the web series arena has paid off quite well for the actor, what with close to 10 odd web series to his name and more coming. As for his character of Vayu Raghavan, it has found quite some popularity for itself, as it moves on from first to second and now third season with effortless ease, albeit with a lot more maturity being demonstrated. After all, from coloured clothing of T20 cricket, he is now donning the whites while taking on none less than Pakistan in a test match championship.
"When Inside Edge 1 came out, people saw me me as a bad boy who was roguishly charming. That was nice as it introduced Vayu Raghavan to the world. However, by the time the second season came, people understood all the more about who this character was and hence there had to be newer shades added to it in the third season. After all, a character evolves over a time period of four years and then as an actor too I have to bring on something new; I can't do similar kind of acting."
No wonder, over the years, he has also done Code M, Poison, The Tattoo Murders, Murder Meri Jaan, Tandoor, Cartel and Illegal 2, hence sending out a message loud and clear to the industry that he is in here for a long haul and is invested in playing different characters and exploring different genres.
Smiles Tanuj, "Yes, I have spread the news amongst the casting directors and industry at large that I would like to work on different characters. This is why I did web series like Cartel and then Tandoor because even though for the latter I knew that there won't be a second season, it allowed me to satiate my thirst of playing a solid character. At the end of the day I am an actor in service of the name Tanuj Virwani and when people associate me with a project then they should know that I can have different things to offer."
The promo of Inside Edge 3 is out and alongside Vivek Oberoi and Richa Chadha, he is bringing on a starry appeal to the proceedings where he could shift either ways.
"Well, I want to be a bit of a chameleon. I can transform myself as per the demand of the situation. Moreover I am very hungry as well. There are these creative juices flowing and I won't be settling for anything lesser," assures Tanuj before signing off.