By Githa Vanan and Swarup Chakravarthy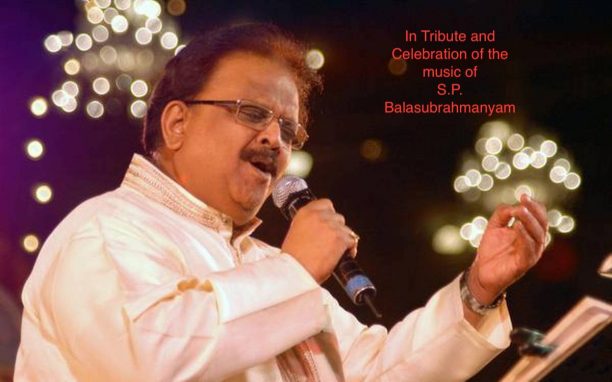 In society, we are taught to venerate the polymaths, the ones who seem to be good at everything. The world lost another one of these on the 25th of September 2020 in Sripathi Panditaradhyula Balasubrahmanyam or S.P. Bala or SPB for short. A career spanning over 40,000 songs in 16 languages, for the Bollywood fan he is best associated with the early films of Kamal Hassan like Ek Duuje Ke Liye and Saagar, or Salman Khan for whom he sang exclusively till about 1998.
If somehow the name is not instantly recognisable, the voice certainly will be and especially for those in the South his career is no less than Kishore Kumar in breadth and scope. He was a musician, playback singer, music director, actor, dubbing artist, and film producer throughout the South without any discrimination to language for which he won nearly 40 accolades and holds several Guinness World Records and of course a Padma Shri (2001) and Padma Bhusan (2011).
As we mourn the loss of one of the greatest talents present from the 1966s, we share some of our favourite songs in a journey that was so much more.
'Bahut Pyar Karte Hai' (Saajan – 1991)
Music: Nadeem-Shravan, Singer: SP Bala, Lyrics: Sameer

The less said about this the better… the singer, the lyrics, and the light piano music say all that needs to be said; then there are the actors. SPB manages somehow to both convey the overflow of love for Salman Khan as he sings for his one-and-only in Madhuri Dixit and the hidden sadness in the eyes of Sanjay Dutt in every breath. This is the epitome of love, whether out in the open or enclosed in a desperate heart.
'Do Mastane' (Andaz Apna Apna – 1994)
Music: Tushar Bhatia, Singer: SP Bala and Debashish Dasgupta, Lyrics: Majrooh Sultanpuri

"Friendship grows by drinking coffee together from one cup" says Aamir Khan to Salman Khan at a rest stop. Then they jump on the bus together and the rolling off the bus triggers this song. SPB having been the king of singers for 20+ years by this stage does not let the crown bear over him and sings with Debashish Dasgupta with the gusto as if they had been friends for years too.
'Mujse Juda Hokar' (Hum Aapke Hai Kaun – 1994)
Music: Raamlaxman, Singer: SP Bala and Lata Mangeshkar, Lyrics: Dev Kohli

Generally smaller songs in great albums go to lesser-known singers to give them a chance to shine amongst the greats, but this song while 1 of so many hits in this film needed a special touch. There needs to be a touch of love, a handful of tears but the overall flavour must be of hope for the future. Depending on what part of this song grabs you, either you will cry your heart out or feel hope emanating from the very same spot.
'Yeh Haseen Vaadiyan' (Roja – 1992)
Music: AR Rahman, Singer: SP Bala and KS Chitra, Lyrics: Sameer

In the South, the equivalent of a Kishore Kumar/Asha Bhosle type pairing is SP Bala/KS Chitra, so of course, for a Mani Ratnam film and AR Rahman's first album, they were called upon for the iconic song of an epic album. How to depict the wonders of snow-topped mountains and bitter cold of Kashmir for audiences who are used to 35 deg C+? Rahman puts a splash of strings and a heavenly chorus and lets the singers do what they do best. Wonderous!
'Mere Jeevan Saathi' (Ek Duuje Ke Liye – 1981)
Music: Laxmikant-Pyarelal, Singer: SP Bala, Lyrics: Sameer

Picture yourself as a Tamil man in an elevator with a girl you have just met (but instantly like) in Goa and it is now stuck. You do not speak enough of her language to reassure her, nor does she in vice versa. What else to do but to launch into a song based purely in Bollywood lyrics? SPB is the voice for Kamal Hassan's energetic and comic delivery, making both the actress and audience laugh all the way through.
'Engeyum Eppothum' (Ninaithale Innikum, 1979 )
Music Director: M.S.Viswanathan, Singer: SPB, Lyrics: Kannadasan

Whether your preference is the original from Ninaithale Innikkum directed by the late K. Balachander starring Kamal Hassan, Rajnikanth, Jayapradha, and Geetha from 1979 or the remix from Polladhavan directed by Vetrimaran in 2007 with Dhanush and Divya Spandana in the lead, this was a party song that got people dancing. The vibrance in SPB's voice doesn't faulter and is the USP for both versions. The original composed by the late M.S. Viswanathan set the standard for lyric, percussion, flow for one of the biggest hits of the year. Funk and melody with SPB at the helm = Dance till the sun don't shine!
'En Kadhale En Kadhali' (Duet, 1994)
Music Director: A.R. Rahman, Singer: SPB, Lyrics: Vairamuthu

T
here is always a soft spot for songs that make you cry in the South. And if anyone can make you feel pathos to the point of crying, SPB is at the forefront with En Kadhale. A song from the film Duet also directed by the late K. Balachander in 1994, it was the first time A.R. Rahman collaborated with K. Balachander but the 2nd for SPB after the haunting Kadhal Rojave from Roja. The story in the song is about the boy tormented by a love that has left him, principally performed by Ramesh Arvind and Meenakshi Sheshadari. However, the passion goes beyond their performance and till date this song never rises on a stage without the audience captivated to tears.
'Kadhalikkum Pennin' (Kadhalan, 1994)
Music Director: A. R. Rahman Singer: SPB, Udit Narayan, Pallavi Lyrics: Vairamuthu

Switching gears from singing to acting was never a problem with SPB as he played the loving father that supports while instilling life lessons to a lovestruck son in Kadhalan. A song that begins with playful banter between a father and son about what it feels like to be in love and talking about the girl you love, SPB is a delight both on-screen and off. He shares the mic with Udit Narayan and Pallavi in all versions of the song and the chemistry between the actors is matched perfectly in song as well. A fun song that included cameo appearances from the director Shankar and choreographer Raju Sundaram, the song resonates with the fun side of love and being in love.
'Kaatukkuyilu Manasukkulle' (Thalapthy, 1991)
Music Director: Ilaiyaraja, Singer: SPB, K.J.Yesudas Lyrics: Vaali

If there ever was an example of titans coming together, Thalapathy was your answer. From the killer combination of Mani Ratnam- Ilaiyaraja, you had Rajnikanth and Mamootty on-screen with SPB and K.J Yesudas off-screen as the ultimate representation of friendship for this song. This combination has been used before yet with this song, the sheer dominance hit new peaks. The perfect combination of vocals, lyrics, and beat to celebrate life and friendship. Till date, this is one song both singers have performed several times and yet you never get over how much fun they are having sharing the stage.
'Mannil Intha Kadhal' (Keladi Kanmani, 1990)
Music Director: Ilaiyaraja, Singer: SPB, Lyrics: Gangai Amaran

Keladi Kanmani was a film that saw SPB return to the front of the camera as the male lead directed by Vasanth. Costarring Radhika Sarathkumar, the film dealt with relationships, hope, and regret, and love doesn't have an age barrier. The song Mannil Intha Kadhal depicts the sweet little moments between a widower and his daughter's teacher indulging in romance away from prying eyes and responsibility. Simple yet melodious, the song is the first time SPB sang without taking a breath and only adds to the beauty of the song.
Enge Pohutho Vaanam (Kochadaiyaan, 2014)
Music Director: A.R.Rahman, Singer: SPB, Lyrics: Vairamuthu

When India began its journey for its first 3D motion capture film with Rajnikanth in the lead, we all knew the epicness will only climb from there. For a historical film, the legendary voice of SPB for Rajnikanth's entry is almost a prerequisite. Yet its not just any other introductory song for an actor, SPB brought out the regal stature that was matched by the 150 piece orchestra ensemble with A. R. Rahman at the helm. It's the style of a track we have seen this combo perform before, yet it remains unique to the film and SPB as well.
We also have more we have to include to really show the master singer's range!
'Priya Raafale' (Hello Brother Telugu, 1994)

'Jammu Rathiri' (Kshana Kshanam, 1991)

'Suvvi Suvvi' (Swathi Mutyam, 1986)

'Vidhata Talapuna' (Sirivennala, 1986)

'Aura Ammakku Chella' (Aapadbandhavudu, 1992)

'Thakita Thadimi' (Saagara Sangamam, 1983)

'Antaryami' (Annamayya, 1997)

'Subhalekha Rasukunna' (Kondaveeti Donga, 1990)

A concert in Singapore!

Plus his acting roles!
Thiruda Thiruda

A scene from Kadhalan with Prabhu Deva

Even as this list draws to a close there are so many more songs, so many more memories instilled into our hearts that we cannot cover. A career that saw us witness SPB the singer, the actor, the music director, the producer, the dubbing artist has left such a strong imprint, there is so much more to say. There are very few people as accomplished as SPB. The different facets of his career continued well before his lapse into the hospital. The demise of such a legend is heart wrenching and is sure to be one that time may heal but the impact will never fade. It is truly sad to bid farewell to such a wonderful human being. His legacy, his music, his movies are all we have. Lets rejoice the life of this legend as he would have loved.. in his memory.