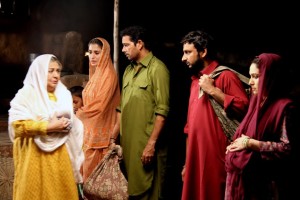 Inaamulhaq who played a Pakistani in Nitin Kakkar's Filmistaan recently shot for a short film 'Ab Rab Havale' directed by Ritika Bajaj Vijra and produced by Creative Canvas Entertainment. The film has been nominated in film festivals like Dada Saheb Phalke Film Festival, Los Angeles Independent Film Festival Awards (LAIFFA), The Cannes Short Film Corner, 2015 and Indie Fest USA. 'Ab Rab Havale' is based on the story of partition, the night when India and Pakistan became two entities and where families got separated. It is the story of one such family, who decided to leave the place they called their home. An emotional short film, which talks about the people who had to be left behind during separation because the circumstances were not in favour.
Inaamulhaq who is playing a pivotal role in the short film says-"I am glad to be a part of a short film like 'Ab Rab Havale'. I remember a dialogue from my film Filmistaan, 'Film badi ho ya choti par dil se banni chahiye' and Ritika has made this film 'Dil Se'. This is a beautiful film with emotional touch set in 1947. I have seen a lot of short films that convey a lot than a three hours film.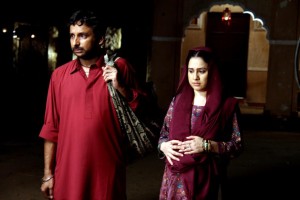 Inaamulhaq himself had directed two short films in 2004 and 2005 'Parchhaiyaan' and 'The Search' respectively. The Search was nominated for the Best Film Award in competition category at Berlin Asia-Pacific Film Festival 2006.
The short film director cum actor also says, "Earlier such short films were only shown in film festivals but today the advance technology allows us to watch films on mobile phones too, whenever, wherever.
The film also stars Farida Jalal, Anoop Soni, Shilpa Saklani Agnihotri and TV actress Pooja Joshi and has a song sung by Sonu Nigam and Mahalakshmi Iyer.
Adding further, Inaamulhaq talks about working with Farida Jalal whose films he has been watching since his childhood, "We have seen Farida Jalal's films from our childhood days; she is a wonderful actress and a lovely human being. I play the role of her son in the film, but in real life she has treated me like her own son. I enjoyed working with such a versatile artist."