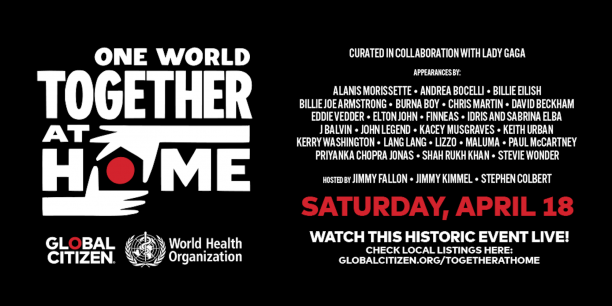 The Heroes in Healthcare – Conquering COVID-19
By: Christina Hunter
For the past few months the world has been in a stand still due to COVID-19; business' have shut down, lives have been lost, and everyone is waiting for life to begin again. While everyone is counting down the days to visit their favorite coffee shop or where they're going to shop at first; there are some who don't have that privilege. People around the world employed in the medical field are tirelessly on the front line working against the coronavirus. Due to their sacrifice, the biggest event will take place April 18th to honor them featuring artist from across the globe. The concert will also show how the pandemic has effect nurses, doctors and their families
Pop Star Lady Gaga is organizing a global televised streaming special virtual concert. The "One World Together at Home" will include Hollywood legends Stevie Wonder, Pau McCartney and Lizzo to name a few. Also including Bollywood Royalty Priyanka Chopra-Jonas and Shah Rukh Khan. The Bollywood heart throb, whose been vocal since the beginning of the outbreak, has been using his resource for those in need. Khan lent out his 4-storey personal office space for a COVID-19 quarantine facility.
CEO of Global Citizen and Co-Founder Hugh Evans stated, "Through music, entertainment and impact, the global live-cast will celebrate those who risk their own health to safeguard everyone else's."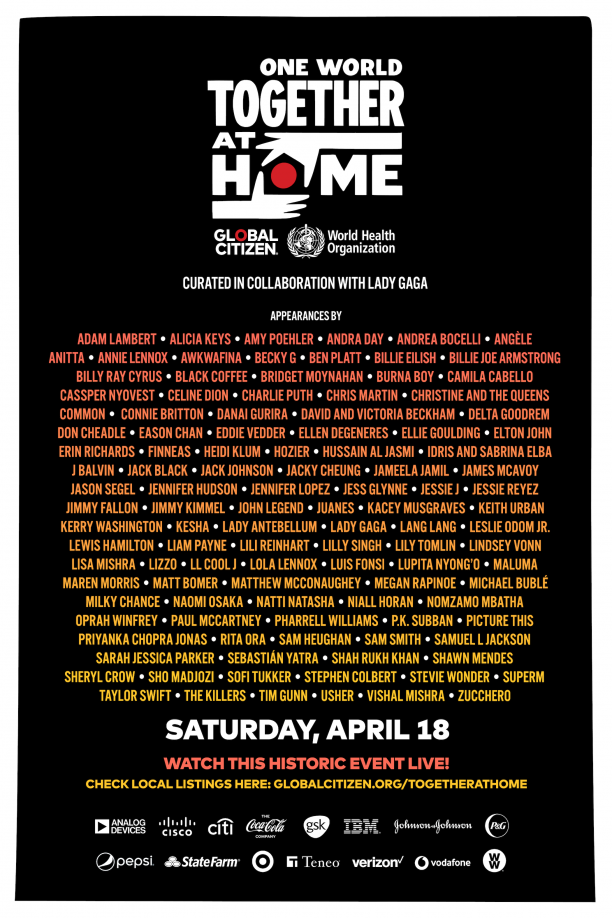 The concert will be hosted by Jimmy Kimmel, Stephen Colbert and Jimmy Fallon.
The show will be broadcast on multiple platforms including Amazon Prime, Apple, Facebook, Alibaba, and Instagram. Plus many channels from all over the world so check your local listings.
Priyanka and Shah Rukh aren't the only A-listers to rally around COVID-19 relief. Music label T-Series and huge YouTube page hosted a special concert. Plus Akshay Kumar, along with singer Asha Bhosle, hosted a virtual concert to help raise funds for Prime Minister Narendra Modi's CARES FUND. Nearly half a billion viewers (45 crores) tuned in to watch the 3-day music concert featuring several music legends such as Lata Mangeskhar, Kumar Sanu and many others.
Be sure to tune in tomorrow!