After successful openings in both the UK and the US, John Madden's The Best Exotic Marigold Hotel will next be making an appearance at Indian film screens on the 18th of May. The film is set in Jaipur and as Mr. Madden said in our exclusive interview (which you can read here), they filmed The Best Exotic Marigold Hotel in such a real way that the audience feels as if they were dropped into the middle of Jaipur along with the characters of the movies. In The Best Exotic Marigold Hotel,an elite ensemble cast that includes Dev Patel, Dame Judi Dench, Maggie Smith, Bill Nighy and Tom Wilkinson along with Indian actors Lillette Dubey and Tena Desae can be seen zipping through the crowded streets of Jaipur on rickshaws and scooters discovering new aspects of life!
The film was shot in Jaipur, India over nine and a half weeks. India was a "learning experience" for Dame Judi Dench, who agrees with her character's description of the country as "an assault on the senses." This was the veteran actress's first trip to India and we hear it left her with memories of a lifetime!! "Within 24 hours, I was completely fascinated and bewitched by India. The beauty of the people, I thought, was astounding. The colour, the noise, the smell. Everything about it is completely staggering. I can't wait to go back there," says Judi Dench.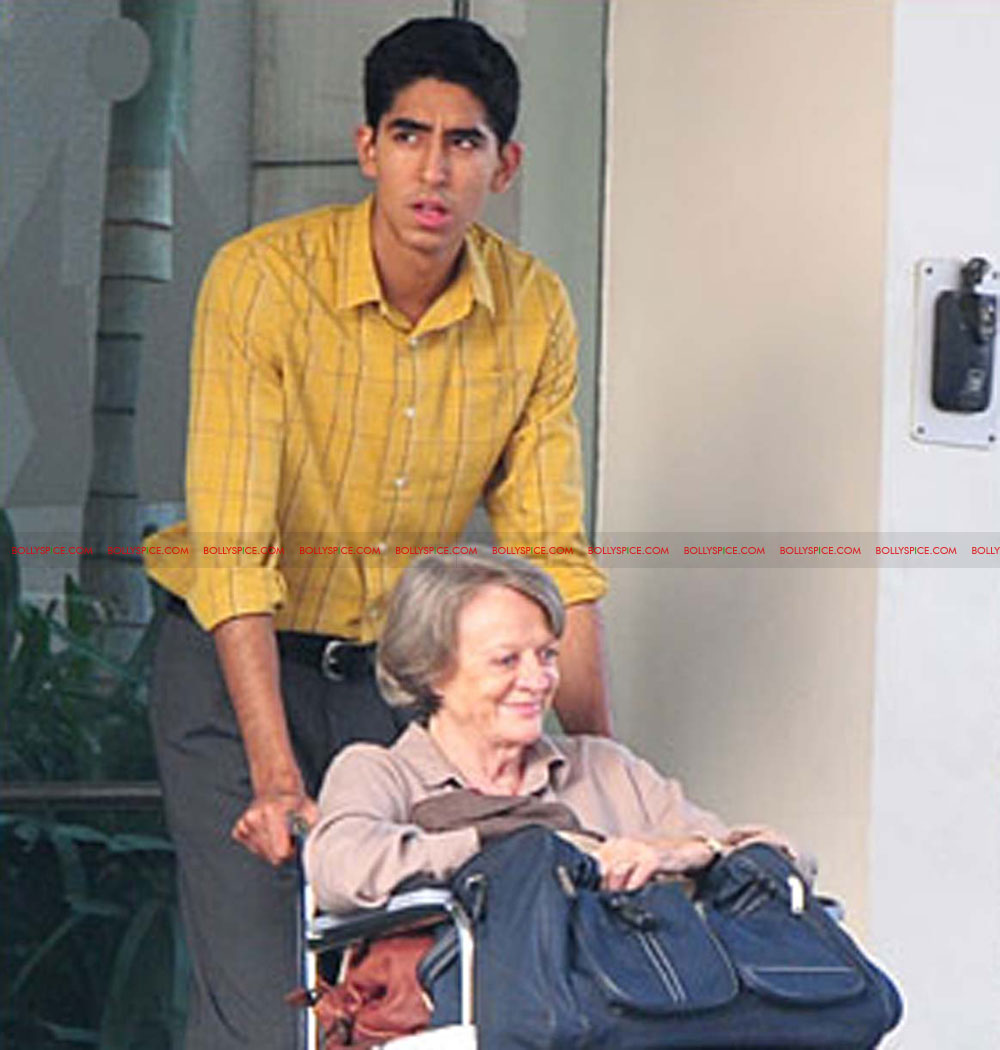 Tom Wilkinson had never been to India before and found it both exhilarating and overwhelming. "It's a huge, variegated, complicated country with such a mixture of beauty and poverty that it is hard to take it all in," he observes. "But I think the film gives a realistic impression of all those contrasts. For Graham (his character), India is full of memories of youth, friendship and even now, love."
Says Bill Nighy, "Most of us had never been to India before, and since most of our characters hadn't either, the experience was similarly profound. The major thing you notice is the graciousness of the people and the way we were welcomed in the most wonderful way."
For Celia Imrie, who had traveled through India 20 years ago, it was a reawakening. "There wasn't anything I didn't enjoy about every single day there," she muses. "It is an enchanting place in every way, a country both poor and rich, with such energy, enthusiasm and joy everywhere."
Adds Ronald Pickup: "I can only quote something Judi Dench said on our fourth or fifth day here . . . 'India is a constant assault on your senses and on everything you've taken for granted.' It's a place full of contrasts and it does change you. It's an experience unlike any other in the world – one that is at times thrilling, ravishing, shocking and full of every aspect of life."
Showcasing a colorful Jaipur with an Indian cast and some of Hollywood's most talented faces at their best, watch out as comedy drama The Best Exotic Marigold Hotel releases across all theaters on 18th May 2012!