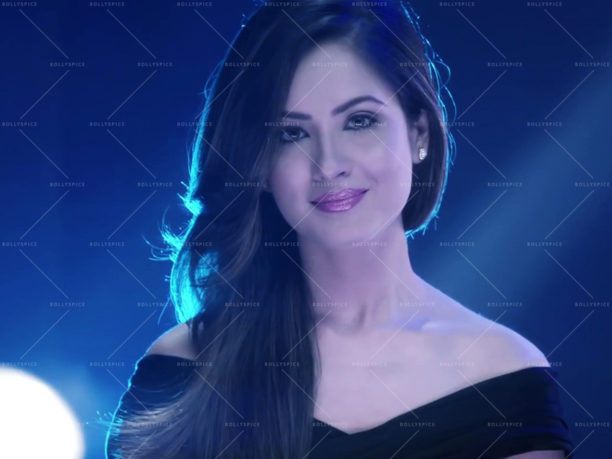 The title track video of multi-talented Himesh Reshammiya's forthcoming album Aap Se Mausiiquii has recently crossed five million views at YouTube. The video features Indian television actress Puja Banerjee opposite Himesh, in the role of a blind girl.
Puja has made her presence felt on the Indian television scene by appearing in shows such as Devon Ke Dev Mahadev and more recently in Comedy Nights Bachao. Speaking to PTI news, Puja shared her experience of working in the Aap Se Mausiiquii video with Himesh, "He was very sweet. He let me do what I wanted do. He is the sweetest co-star. He made me feel comfortable. He used to ask me for suggestions and that translated into a great chemistry on screen. I remember I wasn't well during the shoot and once it so happened that his shot was ready but he asked the crew to shoot my sequences first so that I can leave early. He is a very shy person so, people mistake his shyness for arrogance." Puja continues, "The makers were looking for a face which can relate with the character; its purity, innocence and vulnerability. I am lucky enough that I got do this video. I love myself in the video. It shows a completely different side of me."
Aap Se Mausiiquii is Himesh's highly awaited brand new private album and has already seen two song releases plus four remixes of the title track. The full album is expected to release by the end of the month.
In association with Himesh-Reshammiya.com