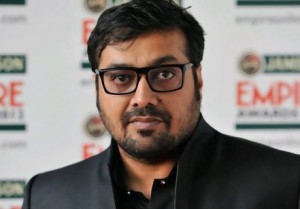 Filmmaker Anurag Kashyap is loved for the kind of films he has to offer but he feels that the Indian audience has a very different notion about films that go for film festivals.
As stated by Times of India, Anurag recently at an event expressed this and said," In India, for some reason the audience thinks that the films going to film festivals are boring. I know this because I also had to go through struggle to be able to release my films. Every filmmaker has to go through some or the other trouble. Everyone is working towards solving this."
Anurag's short film was a part of the four director ensemble Bombay Talkies as a tribute to 100 years of Indian cinema, and was screened at Cannes as well. He feels these type of films are an encouragement to distributors and exhibitors. He has also co-produced 5 films with Viacom18 and these films have been released on YouTube. He said that they had the material and so they released these films online, but it is the first time they did something like that.
Anurag also believes that short films have a future. "The best part is the budget. Also, the duration of movies is pretty different now and they are lessening the duration. The screens are on an increase too. Short films will surely make their place," he added.
The filmmaker's next directorial is Bombay Velvet, which also has Karan Johar playing a negative character. Anurag said that the shoot of the film will begin next month. "Karan has lost 10 kilos and is working hard on losing more," he said.
Bombay Velvet is an outline of historian Gyan Prakash's book Mumbai Fables and is based on how Mumbai became a metropolis, talking about all the sides of this city and how lives clash with each other as the city evolves, from 50s to 70s. Ranbir Kapoor and Anushka Sharma are the cast of this film.