An open bus, bright façade, and live music — the spirit of Mumbai was in motion as Shaan along with various talented artists performed live on the city's streets today. This was to launch Happydemic, a digital platform to bridge the gap between artists and end customers and getting live entertainment to their doorstep.
On this occasion, Shaan stated, "In my years in the industry I have seen careers being made and also spiraling downwards. An artist however remains an artist; fame may leave but talent doesn't. I have mentored and witnessed many youngsters and aspirants come from across the country to Mumbai, the city of dreams. The talent that thrives in our country is unimaginable. At the same time there is demand for entertainment, love for music and art too. I hope Happydemic changes the way artists look at their profession and the way the country looks at entertainment; cause it is not a party if it is not live!"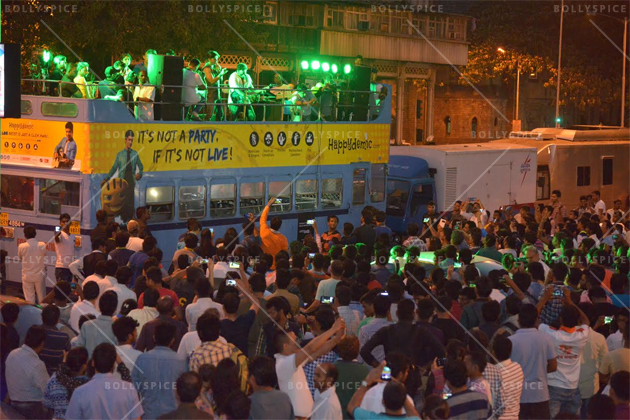 Starting from Bandra, an open bus highlighting Happydemic, went all the way till Kalaghoda circle, arousing curiosity in on-lookers. The bus had a bunch of talented artists like Shaan featuring Superbia, Siddhant Bhosle, and other Indie artists like DJ Eddie with Anil Bhatt & Payal Dev on board. This gig was hosted by the popular Karan Tacker who enchanted the audience with this charisma.
The artists mesmerized the audience with their energetic performance. After 20 minutes of musical treat at Bandra, the bus moved towards Worli for another burst of musical happiness. The journey took a close with a finale at Kalaghoda circle.
The CEO and Co-founder of the platform, Radhika Mukherji said, "Happydemic will be India's first platform of its kind and we hope to bring with us a new trend wave. In the last one year of conceptualization, myself and my partner Amar Pandit, we have already screened and registered 120 artists. Our focus will always remain on quality over quantity and our aim is to be the best."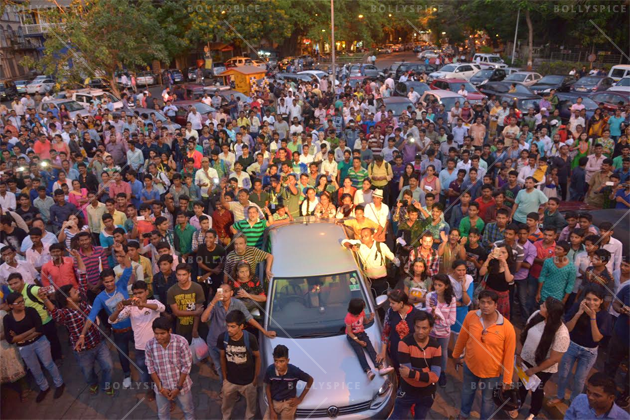 Happydemic, which literally translates to 'an epidemic of happiness', was conceptualized in 2015 by Radhika Mukherji and Amar Pandit. What started with a thought of encouraging live entertainment and making people appreciate the beauty of a live performance over recorded music; turned into giving a platform of employment to talented artists across the country.
The founders have developed the platform and have already created a bank of 120 plus artists, each one checked and verified. With the idea of being the best instead of the largest, they are set to launch this initiative with a bang on April 17. The initiative will help talent globally to be discovered and more importantly create happy experiences for customers (by booking the talent). They will bridge the gap between a customer and an artist. The mission is to help a customer or family find their perfect Artist or Act (discover) and book (deploy) the Artist/Act in an easy and systematic way.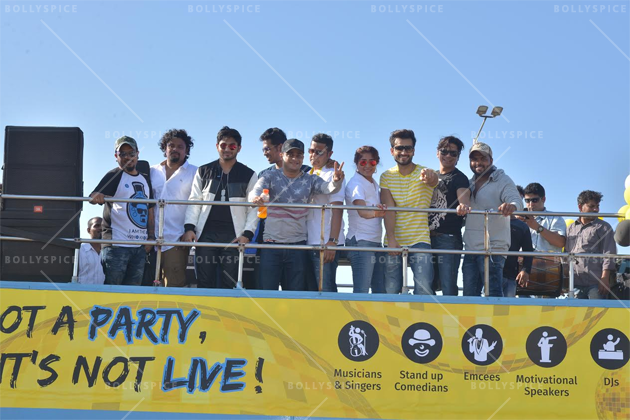 About Radhika Mukherji, CEO and Co-founder, Happydemic
Wife of popular singer Shaan, Radhika Mukherji has an active Participant in the music industry and an IP Creator with 15 years of experience. Extremely passionate about music, she has conceptualized, produced and executed a hit show Live Love Laugh Shaan Se (a tribute to singing legends by Singer Shaan). The show has been running globally to full houses. She has a great understanding of Artist and Client needs.
About Amar Pandit, Co-founder & CFO of Happydemic
Amar Pandit is the Founder & CEO of "My Financial Advisor", one of the best Private Wealth Management Firms that helps High Net worth Business Owners, Corporate Executives, Doctors and Celebrities to make smart and informed choices about money.