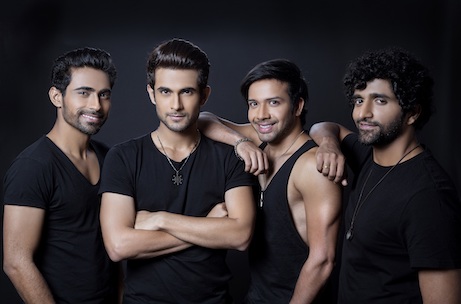 February is shaping up to be an exciting month for the viewers of MTV Beats the 24/7 Hindi Music TV channel with a new show line up of specially curated concepts, which will be all about love and romance. Bringing alive its promise of providing an intense musical indulgence, MTV Beats brings the mellifluous four member band Sanam on air, all this month. On MTV Beats 'Spotlight', a special launch of the band's latest original composition Sanam Mennu to the launch of Dil Beats, a brand-new show curated and hosted by Sanam, airing 10am every Wednesday. The band made their debut marking Valentine's day on 14th February, and the show revolves around romance and its various nuances.
India's fab four SANAM have recently crossed the 1 million views mark at YouTube for their latest original single Sanam Mennu, and the concept of the song ties in nicely with MTV Beats celebrations of love. SANAM have expressed their happiness at being associated with MTV Beats said "Being associated with MTV Beats is really special for all of us as we've all grown up watching MTV! Romance as a genre has been evergreen which is loved across all age groups. Collaborating with MTV Beats for the month of love has been an exciting project for us and we're confident that the viewers are going to love it as well."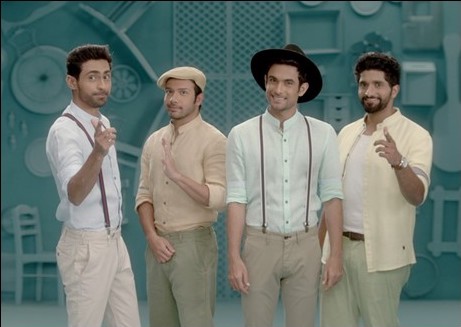 As well as watching SANAM on MTV Beats, viewers can expect other highlights such as spending your Saturdays singing Karaoke songs along with the YouTube sensation, Sahil Khattar only on 'Gaano Ka Rafu Center 2.0' which is a talk show with, and about, musicians as guests are going to discuss nothing but Music! The anchor, actor and comedian will play the character of No No Money Singh. The second edition of the show will kick off with Sanam Band and will focus only on musicians, singers, composers and lyricists as guests across the country. The Fab Four will be the center of attention on the channel through the Month of Love.
Head of Youth, Music and English Entertainment at Viacom 18 Shared Ferzad Palia said "Owing to its differentiated programming with unique thematic daily playlist, MTV Beats managed to widen its consumer horizon and recorded an astounding viewership of 102.4 million within a year. MTV Beats became the highest watched contemporary music channel with an average of 25 mins of time spent by viewers in the country. We grew significantly in a short span of time which is encouraging and we are positive that we will continue to have an exciting musical year ahead."
So, stay tuned to MTV Beats – Music Ka Baap and immerse into a sea of music this February!