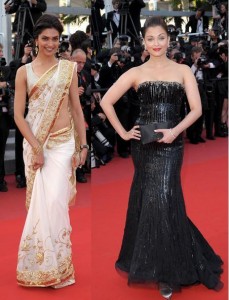 The popular America's Next Top Model franchise is all set to make its debut in India titled India's Next Top Model.
Supermodel Tyra Banks created the Top model format for America's Next Top Model and it has gone on to be adapted in 120 countries. The winner of the show receives a contract with a major modeling agency as well as a cover and photo spread in a top fashion magazine.
It has been said that Deepika Padukone and Aishwarya Rai Bachchan are the front-runners for the job held by Tyra Banks on the American version of the show.
The network representative of Big CBS Love, Tarun Katiyal, confirmed the news that the show is set to come to India. He told the media, "It's the right time to bring the show to India because the fashion and modeling industry here is huge. After going to so many countries in the world, India was the next obvious destination."
Tarun went onto tell the media, "We've not had one big show like America's Next Top Model in India so far. There are some that spot modeling talent, but this one will be the game changer. Hopefully, we'll find a face that can become India's answer to 'the supermodel' concept of the west."
If all goes ahead the show is said to air on Big CBS Love by the end of 2012.