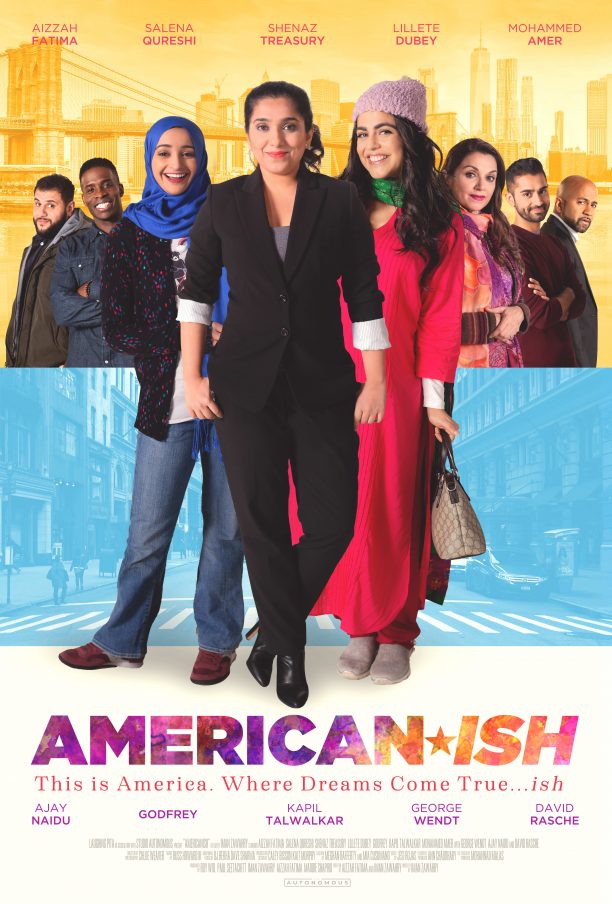 Showcasing at the prestigious London Indian Film Festival is Americanish, the fabulous, many-layered film full of romance, comedy, family, drama, and finding out who you are in the world. Directed by Iman Zawahry, the film was written by Aizzah Fatima, who also stars in the movie. This brilliant slice of life film also boasts an incredible cast, including Lillete Dubey, Shenaz Treasury, Salena Quershi, Kapil Talwalkar, Ahya Naidu, Godfry, David Rasch, and George Wendt.
Welcome to America: Where dreams come true…ish. A relatable and endearing storyline, Americanish invites viewers into the home and lives of three women, career-driven sisters Maryam and Sam Khan, and their fish-out-of-water cousin Ameera, as they navigate the often turbulent waters of romance, culture, career, and family. Americanish delves into the complexity of trying to both honor and break from cultural traditions while balancing personal values and career goals in a society that does not always accommodate both.
In a wonderful in-depth video interview, director Iman Zawahry and Aizzah Fatima take us inside Americanish. The conversation ranged from talking about the incredible cast, the story they wanted to tell, the light they wanted to shine, and most of all, what Amercanish means to them and what they hope resonates with the audience. This discussion on Amercanish is one you don't want to miss.
The European premiere of Americanish is at the London Indian Film Festival on June 26th at Picturehouse Central. It is also screening on the 29th in London, Birmingham on June 28th, and Manchester on July 1st. To get tickets and to find out more, visit https://londonindianfilmfestival.co.uk/