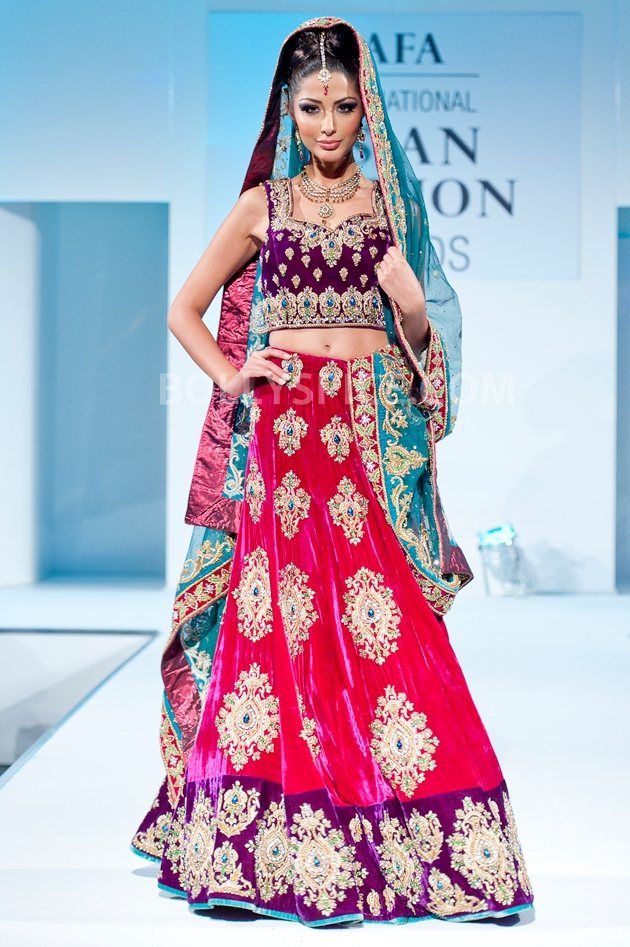 Now in its third year, the IAF Awards are leading the way for the British South Asian fashion industry and putting Britain on the international map for the multi million pound industry. The only European awards of its kind, they have received continued support and championing from the pioneers of the South Asian couture fashion world internationally.
The International Asian Fashion Awards (IAFA) arose from the passion and flair for business of Neeru Bhandari and Del Ghosal. Together, they created the IAFA ceremony to 'honour success in style', reflecting the unique elegance in Asian fashion. The International Asian Fashion Awards (IAFA) celebrates the pioneering work and success of individuals working within the Asian fashion industry. The IAFA is proud to call itself 'the Oscars of the Asian fashion world'.
The highest level of talent in South Asian commerce and fashion is recognised and honoured at the awards. The awards have acted as a platform for the creativity of highly prominent South Asian individuals and organizations that have made the most notable contributions to their industry in the last year.
Del Ghosal, co-founder of the IAF Awards says, "With mainstream global fashion brands such as Jean Paul Gaultier's Spring/Summer 2013 Sikh turban inspired collection and Chanel with their pre-fall 2012 collection, looking directly to India and South Asian heritage, the eye is on the scene. We're proud to present and highlight the immense talent and innovation that is being borne out of collaboration, commitment and sheer innovation and all celebrated in Britain".
For the first time, the awards are also launching a new intitative, the 'IAFA Alumni', which is 'creating a platform for stylists, designers and artists in the Asian fashion industry to exhibit their work to millions across the globe'.
Neeru B, co founder of the IAFA's says, "We are excited to announce our new initiative, The IAFA Alumni. We strongly believe the alumni will create a benchmark for the industry creating a pathway between generations that can pass on knowledge of the craft, business and creativity, encouraging the entrepreneurial spirit".
Past winners and judges have been initiated into the alumni, with members of the alumni holding workshops, seminars and offering advice to the next generation looking to enter the world of South Asian fashion throughout the year.
Harper's Bazaar "New King of Couture" HASSAN SHEHERYAR YASIN will once again be a judge at the prestigious event, "I am a keen advocate of investing in the future of the South Asian fashion industry. I am an avid supporter of the IAF Awards, their ethos and am happy to be a judge again this year."
Winners will celebrate being announced at the International Asian Fashion Awards 2012 ceremony, to be held at London's Hilton Park Lane on the 10th November.
You can find out more at:
Web | www.iafawards.com
Blog | internationalasianfashionawards.tumblr.com
Twitter | @iaf_awards
Facebook | IAFAwards