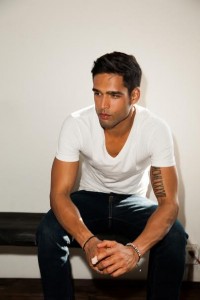 Speculations have been on about Sid Mallya's Hollywood ventures but now it seems like there is some solid development on his acting debut.
Looks like Sid Mallya is all set to finally make his silver screen debut, having landed himself his debut film – an international production that shows off Sid's true blue Brit side. Directed by Calcutta based Q, produced by Steve Barron (who's other comedies include Dan Akroyd's Coneheads and Mike Bassett: England Manager), the film story is centered on the quizzers scene in the early 80s in India. It is a smart and witty teen comedy. Director Q has created quite a stir in the indie film circuit with festival hits like Tasher Desh and Gandu.
"Being an independent content focused film, it's not too massive a production and has both a British and an Indian team working on it since a large chunk of it will be shot in Bangalore, Sid's hometown. The film will go on floors in the first quarter of next year." says the industry source. Apparently the film has Sid in one of the leading roles with 4 new talented actors being cast as pivotal roles alongside him.
The industry source further says, "Sid's been showcasing his mad side with his recent web series #SidSessions, responding to all the craziness thrown at him on social media with humor, wit and without taking himself seriously. The response to it has been incredible. He certainly has on screen presence and the ability to engage people. The producers and director is looking forward to getting the best out of him."