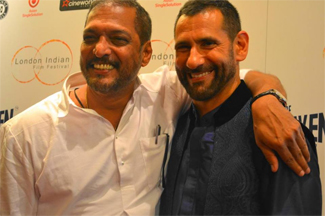 As we reported earlier, the closing night of the 5th London Indian Film Festival was headlined by acting legend Nana Patekar, whose film Hemalkasa was being screened. Nana gracefully took some time out to take part in an exclusive interview with BollySpice where he spoke about the film and more. Check out his thoughts on the night!
Q: Tell us how it feels to be headlining this year's London Indian Film Festival?
A: It's nice. But it's not a film which we have done. For me it's not a film. We have tried to create something unique which one person is doing in one corner of the world. Fortunately, this festival has selected this film and that's why we are here.
Q: What were your experiences like of making this film?
A: This person (Dr. Prakash Amte) is not new for me and I have known him for 42 years. So he is like my elder brother. So it was not like work for me. I was just letting out that person who was with me. I was taking him out from my body and mind.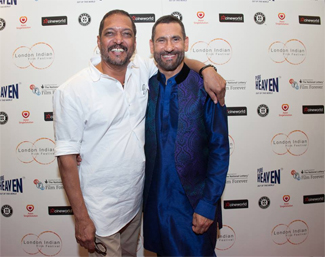 Q: What was it like to work with your co-stars in this film?
A: The co-stars are very nice and I have known them for very long. Sonali Kulkarni already played my wife in two previous films. So I told her husband that in reality she is your wife and on-screen she is my wife.
Q: Do you think the film will go on to win a lot of awards and praise?
A: An award is just a by-product. It doesn't make any difference to me to speak frankly. I don't normally go to any festival. This is the first time I'm coming to a festival and that is because of this film. I just wanted people to know about what kind of work this man has done.