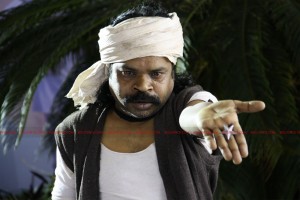 Omkas Das Manikpuri had started acting in the local art form of Folk Theatre called Nacha at a very young age. A singer, performer, dancer and mimicker he would often perform in open air or makeshift theater platform. Later he joined the Naya Theatre of Habib Tanvir in Bhopal, wherein he performed in plays like Agra Bazaar, Charandas Chor, Kamdev ka Apna Basant Ritu Ka Sapna and Sadak on national and international platforms. It was the play Charandas Chor that got him the role of famous Natha in Peepli Live. Now he will be seen as Shankar in Shiv Dube directed film M.L.A. – An Inside Intruder releasing on 25th May 2012. Story of the film MLA- An Inside Intruder is placed in a village called Bhaglipur in Madhya Pradesh, where one Industrialist from the same village is trying to generate employment by starting a Milk Factory for his people. To encash on the industrialist's goodwill with locals the sitting MLA of the district befriends him.
What is your character in 'M.L.A. – An Inside Intruder'?
In this film the character played by me is Shankar. Shankar is a farmer and stays in village called Bhaglipur in Madhya Pradesh. When he realizes that the local MLA is not doing anything for the villagers, he decides to bring in a change. He starts speaking to villagers and inspiring them to choose another candidate. He is the turning point of the film. My character is the one time Leader who even does election campaign and gives speech.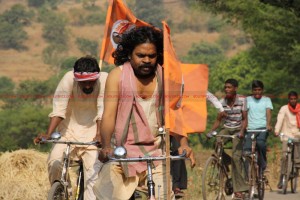 Anything different from your last film and in MLA ?
Yes, when you see the film then you will find out the difference. One thing is similar in Peepli Live and MLA is that, I am a Villager. In real life too, I am a simple small town Indian at heart. But in this film people will also get to see my Acting and dialogues delivery. In my last film I was not acting too much because there my character was silent and in shock. But here I am a leader who spreads awareness in village to take action against corruption and MLA. After this film people will recognize me as Shankar, my character name in MLA.
How was the experience of working with director Shiv Dube?
He is very talented and confident person. This is his 1st film but he never speaks like other director. He knows what he wants, he is very clear about his scenes and requirements and he explains very nicely. He never abuses like other directors do. May be because he comes from advertising background.
What would you say about MLA?
MLA is a very good film and well made and it shows beautifully how to choose the right candidate to bring changes in society. According to me VOTING is a right, which is very strong and important right. If applied properly, it can bring the change that we as common man, talk about all the time. On the lighter note, I would say that after doing the film M.L.A. – An Inside Intruder, I know how to do election campaigns. But personally I am not interested in politics.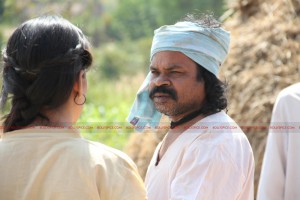 Would you like to share any incident which happened while shooting?
Yes, there was one scene in the film where the cops are arresting me and hitting me . But the actor who was playing the police inspector was a first timer. This was his 1st film, so he was a little bit nerves about hitting me. I told him relax and just bang me on the wall. He took me literally and banged me real hard against the wall. In fact I actually got hurt little bit. After the shot he came to me and apologized. I told him don't worry this is part of actual acting.
Any other project in pipe line?
Right now I am concentrating on M.L.A. – An Inside Intruder. You will see strong actor in me . Apart from this film I am doing Nazim Rizwi's Qasam Se Qasam Se and Anurag Kashyap's film Monsoon Shootout.