After teasing us with well the teaser, the cool posters and then the first two brill songs we finally got a glimpse into what Karan Johar's Ae Dil Hai Mushkil is all about… sort of. Starring Ranbir Kapoor, Anushka Sharma, Aishwarya Rai Bachchan and Fawad Khan, the film about love, friendship and heartbreak is set to hit theaters this Dilwali, October 28th.
Ae Dil Hai Mushkil is the ultimate story of unrequited love… the shapes and forms it takes and the highs and lows of the characters' lives. We follow the journey of Ayan Sanger, the sweet, quirky son of an industrialist, who nurtures a hidden passion for singing… Alizeh, the charming and funny, but neglected youngest daughter in a daunting family of aristocrats… and Saba, the stunningly beautiful divorcee who pours her pain into her poetry. How the three characters' lives intertwine and connect and how they find closure in the romantic and unromantic forms the crux of this film.
Now while we absolutely loved the trailer, the actors and the pictures Johar painted with the scenes we saw, there were several things that made us even more intrigued, use many exclimation points and had us saying or actually yelling Is it October 28th yet!?!
SRK!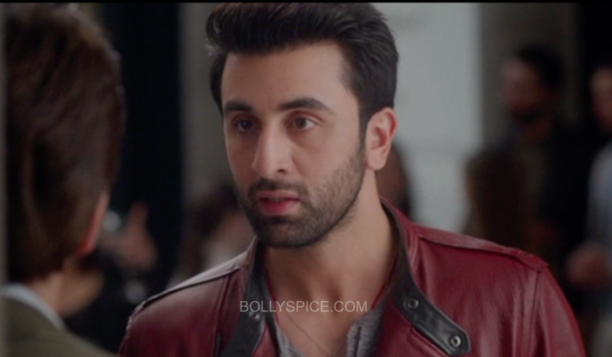 We know that Shah Rukh Khan is making a cameo but was that the back of his head when Ranbir is asking "Is it easy to fall in love with a love like this?" We think we recognize that hair but it could be Fawad's gorgeous locks as well! We will have to wait and watch!
Bollywood!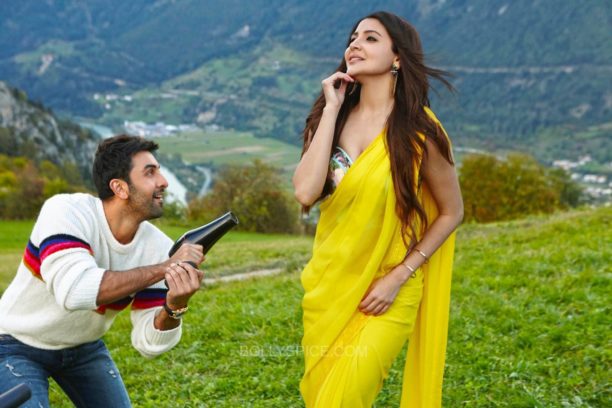 Of course we noticed the Bollywood – let's say reenactment scenes and loved them! Why are they there? What movies will we say 'OH Yes we know that moment!' Are they suddenly in Switzerland ala the grand Bollywood movies we know and love? It just makes us want to see more!
Fawad!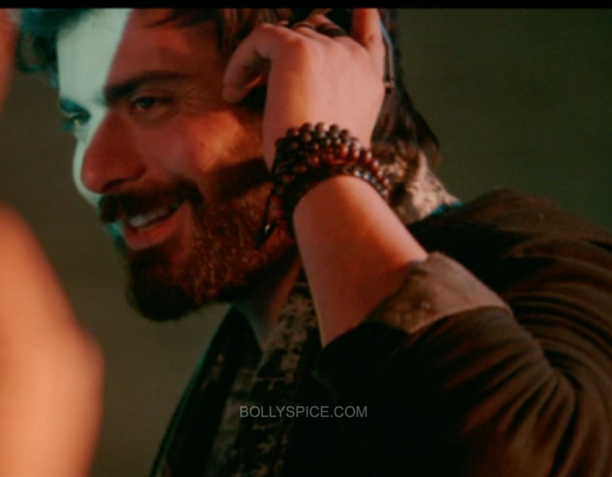 HOW MUCH Fawad is in the film? And who is he? Just that little shot and we got all bolly-excited! It's not just a short cameo type role we hope!
Ranbir Singing!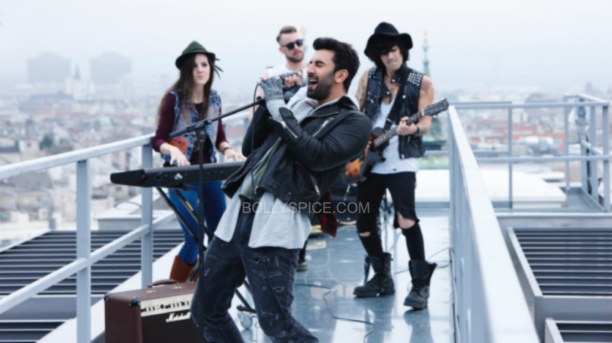 How does that fit into all of this? Ranbir singing is getting our hearts racing. Will he be the tragic hero of Rockstar or is this a happier love story for him? I mean he ROCKS so we must know…soon!
Wedding Scenes!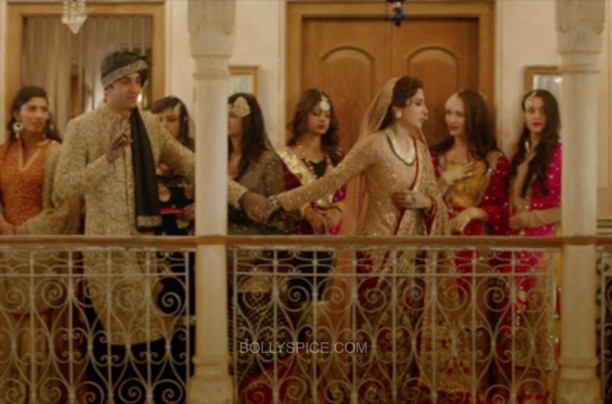 What the heck is going on!?! First, why oh why does Ranbir flip off Anushka? And WHERE or WHOM is Ranbir leading Anushka or Anushka leading Ranbir to in the wedding clothes? And how does this fit into the whole world of Ae Dil Hai Mushkil?!?
Aishwarya/Ranbir/Anushka!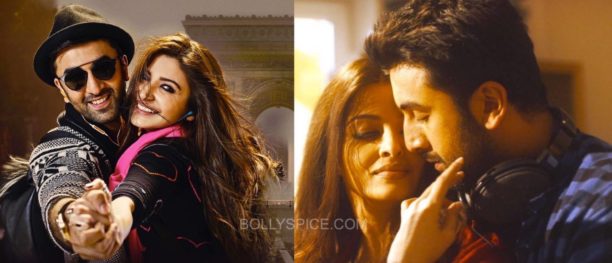 This one has several we must know now intrigues!
First: What couple is love, what couple is friendship and what couple is heartbreak or do they all go through all 3!? I know we are supposed to celebrate those three things but can we celebrate soon!?
Along those same lines: Is there even a conclusion to the film or will there be a hazy line between friendship and love?
Then there is that very intriguing scene with all three, where Ranbir has is arm around Aishwarya! What is going on? Why does Anushka look so sad and Ranbir almost defiant and smug?
IS there a space of years before Ranbir and Anushka are reunited and why do they need to be reunited or is it because Aishwarya enters the scene that they fall out and tension arises?
Seriously Mr. Johar – WHO ends up with WHO? Arghh!!
As you can see it will be very Mushkil for us to wait another month but we will look forward to more glimpses, more great music and then see these incredible actors bring the story to life when Ae Dil Hai Mushkil hits theaters on October 28th!
Check out the trailer and see if you agree and what you are most looking forward to!
Contirubtions by Aashi Gahlot and Stacey Yount