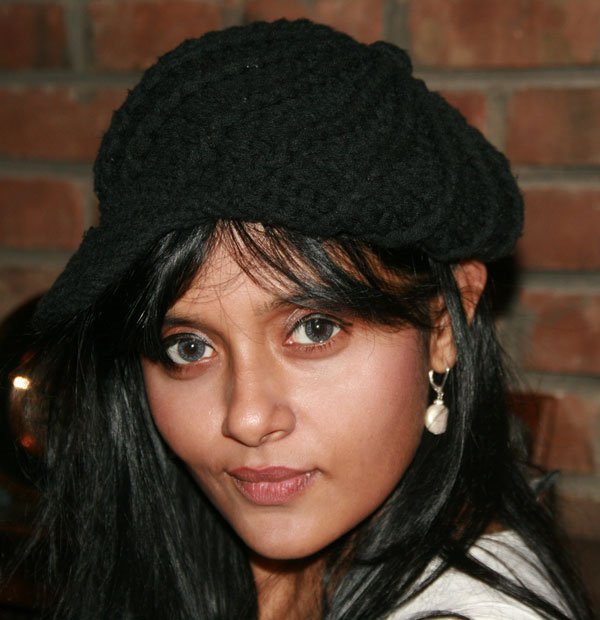 Here at BollySpice, we love to learn and write about all aspects of the Hindi film industry. The stars and the films, of course, but we also love to write about the directors, the musicians, the singers, the choreographers and producers. Sometimes we get the cool chance to talk to someone involved in the production companies and businesses that make and promote the films we love. Last week, I got one of those unique opportunities. I would like to introduce you to Shailja Gupta, a woman of many different talents. She began as a web designer, went on to create a vast technology company, she writes and directs films and is an artist. She has handled the international marketing for films like Choker Bali, is the woman behind developing the merchandise and toys to promote Ra.One, and now is head of Red Chillies Entertainment USA. Yes, Red Chillies, which is of course Shah Rukh Khan's production house, is now expanding to the US. In a fascinating and in-depth conversation, Shailja and I talked about her beginnings, her films, her art, and the path that led her to Shah Rukh Khan and heading up Red Chillies Entertainment in the US! Want to know more? Read on!
Meet Shailja Gupta
My background is actually technology – web designing, graphic designing. I had started this company way back in 1999-2000. At that time I was one of the first people who got into designing film websites. I did websites for really early films like Phir Bhi Dil Hai Hindustani, Biwi No. 1, Badshah and Hindustan Ki Kasam. Also Kabhi Khushi Kabhie Gham. I started my career in Bombay with that and there I met Shah Rukh Khan. While doing so I also started a technology company and after two years I came to the US to expand that company, the whole outsourcing thing. I did that for a couple of years here and then I got bored. I spoke to my business partner and I took a break. I got into pottery, sculpture and painting. Then I decided I wanted to direct a feature film.
The first film: Walkaway
I wrote the story, the screenplay and directed the feature film. It was about four Indian guys living in New York and how each one of them is at a different stage in their relationship – single, engaged, dating and married. How they deal with living millions of miles away from home. How their lives are literally ruled by what they left back at home and how they deal with that conflict. Like any independent filmmaker I had a lot of trouble in terms of funds and finances and everything, and that's when a lot of people from Bollywood helped me make that film. In fact, when I went to India to finish my post-production, Resul Pookutty, who is the Oscar winner for Slumdog Millionaire, I just showed him the film, he loved it, he said he'll just do the sound design for free. Vishal and Shekar, who are Bollywood's premier music directors and Ram Sampath, who did Delhi Belly, I went to both of them. I showed them the film, they loved it, they decided to give me songs for free. Vishal and Shekhar gave me one. Ram Sampat gave me two. It was just amazing how everybody just came forward to help me out. I finished the film. I came back and then I released it. Currently I am working towards getting it into the digital space, home video space, video on-demand space. Fortunately, we got some great reviews in mainstream newspaper like New York Times and Film Journal and Variety.
Her 2nd movie – a comedy!
I'm writing my second script right now. It's a comedy and will begin shooting sometime this year. I'm keeping my fingers crossed. Comedies are the toughest. It's a road trip film, I know that much. I've started writing and hopefully I'll be able to finish it by May. I'm hoping to start shooting sometime by the end of this year. Even though I hate the winters, but unfortunately the timing is such. So let's see.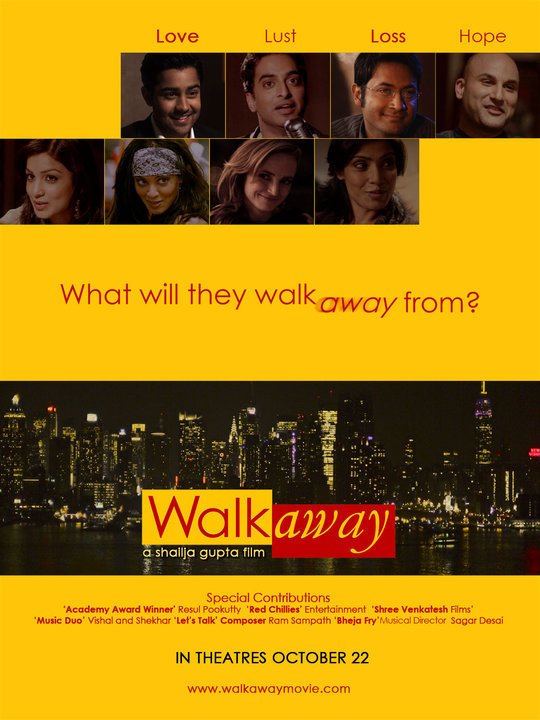 Tell us about developing a script?
I would you know, but the thing is that I can't talk like one of those experienced scriptwriters because I'm just one film old. And obviously in the first film there are so many mistakes you make that in the 2nd film you are constantly thinking about not doing them again. One of the things I've definitely learnt is that when you are writing a script you have to make it really, really tight and make sure that whatever is in the script is what you want on the screen. I'm thinking a lot more this time when I'm writing the script. In terms of who I'm going to cast and all, no, I've not got to that part yet because then I'll go crazy, my wish list and my 2nd wish list. If I'm talking so much about having a strong script I better first pull up my socks and write a strong script before I can get to that stage.
Her Art
I've dabbled with art all my life but I've not really studied. So when I took that break from my company I got into pottery. Initially I was using the wheel to do it and then I started sculptures and I made this whole series. In India, especially the Hindus, we have millions and millions of Gods. So what I did was I developed sculptured symbols of Indian Gods. I don't believe in God worship, but it was interesting to see the symbols. So for example Krishna, instead of the idol, the feather, the hand, the flute I created a symbol. They were very interesting pieces to cultivate. I also developed series of Indian women. In certain societies, even today, Indian women are extremely oppressed. Especially women in really, really high societies and all, they are treated like queens who have everything at their feet, but they are in a very subtle way not allowed to work. So the idea was faceless women from India and you can see how elaborate their clothes are… I had created sculptures of those. One of the human rights organizations had approached me and I had an exhibition. I did things like that. I dabbled with glass art. Unfortunately there are just 24 hours a day and I have to sleep for five hours so I don't have enough time. Otherwise I would still like to continue doing my artwork, but I use that more like an inspiration. When I'm getting writer's block I kind of dabble with some art and then I get back to my writing.
Perception of Americans about Hindi films
See the thing is perceptions are changing. One is obviously Slumdog Millionaire, it has helped and because of India being in the news lots of things are changing. I'm not going to say that Americans don't like Indian films. It's not that. A lot of good films are coming out, but unfortunately what is happening is that lot of the good films, because they are you know small budget, so called independent films, they don't get a wide release here. So they are not exposed to the Western audience. That is the problem. The problem is not that India is not coming out with great films. Me sitting here in the US, I would like to see better proportions. But there are some decent films that come out. I have made an effort to show a lot of my non-Indian friends here those films and they have really liked it. And even if there's the song and dance, that is part of our culture, right? We are not just going to do away with it and make films that adhere to the Western culture, make films without song and dance. No. It just should be used in a way that you are not listening to a 6-minute song and 7 of them in a film. Right? The point is that unfortunately the marketing distribution is formatted in such a way that it doesn't reach to the Western audience because obviously to try and reach and take a movie to the Western audience it is more expensive and are competing with big films here. The only thing I think needs to be done is that Indian films, from the script point of view, needs to be better. Sometimes when I try to watch a lot of Hindi films I feel like the scripts could be better and as soon as the scripts are better, automatically the film will turn out to be better.
In terms of marketing also, what is happening is again digital platform is being used. For example, Netflix is the one of the biggest and the fastest growing online streaming film sites. Until about 6 months ago, there were about eight or nine Bollywood films streaming on Netflix. Today I think there are about 70 of them. And Netflix is a hardcore movie-streaming platform, which caters to hardcore American audience. It is launching itself in Europe also. Now showing a lot of Bollywood films there makes a big difference because lot of Americans probablu make that effort to watch them because it is right on their fingertips, even for example video on-demand. So those things are obviously penetrating and you just have to see that we are at the stage when things are kind of merging and opening up.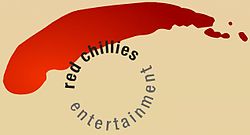 Road to Red Chillies USA
As I said my background is that I am a technology professional and filmmaker. I was working for a web design company that I spoke about and Shah Rukh was assigned there. So we met and had done an Internet project called srkworld.com. Unfortunately that project didn't take off because the Dotcom bust happened and all that. That was 11 years ago. Then that first feature film, Shah Rukh Khan also had helped me a lot. In fact, he helped me finish the film. When I went down to India he helped me with the post-production and everything for free. So after that, when I released my film here and was working on my second. I took a break to help him with Ra.One and went to India for eight months. I was heading the Digital Merchandising and Licensing Products, which was on a huge scale
After that I came back in November and we decided we'll open Red Chillies in the US and purpose of that being many fold. One being that the Ra.One VFX was appreciated across the world. Even in the west a lot of people have appreciated the quality of VFX. Ra.One has swept the awards for the VFX across all boards including the National Award. In fact, we are also getting, I think, an Asian Award. So one of the focuses is to collaborate on a VFX project and obviously the beginning could be picking up projects and getting it delivered via the Indian VFX outlet because Red Chillies has over 300 people. The second thing is looking at co-production opportunities where it could be a film, which needs to be shot in India or if they need some other services, like investment. That is something which we're focusing on. I am shopping around for scripts, which kind of fall is into that category where Red Chillies could get involved in co-production.
Looking for good scripts and to make good films
A lot of people have been asking me questions about whether we are trying to bring Hindi films to the western audience. It's just about a good product, whether it will be made in English or whether it's a Hollywood film, or it's a Bollywood film with Bollywood actors, or independent actors, all that doesn't matter as long as it's a good film. Like before Slumdog Millionaire became such a big thing, when the director or producer decided to make the film, they didn't slot that film. Another example, right now, there is a film that is doing very well, which has released in the UK: The Best Exotic Marigold Hotel. It is topping the charts. Now that movie has some fantastic and some of the best actors that industry has. It was fully shot in India, but it was directed by a Western director. The story is based in India. It's about foreigners. Now how would you classify that? Whether it's a Bollywood film or is it a Hollywood film. There is no classification here. We are just looking for good scripts, which have a good pitch. It could be a Bollywood film, which would purely be made in the US. It could be a collaboration where parts of it's been shot here, parts of it being shot in India. It could be directed by an Indian, it could be directed by a foreigner. All of that doesn't matter. The main focus is getting a good script to work on. We have come here with a very open mind and depend on good scripts and what kind of collaborations we can do.
A digital platform for Red Chillies
This is very recent, but we are also planning to launch, probably by end of April, is the digital platform for Red Chillies, where we going to focus on creating content purely for the digital platform, which includes the web, mobile, iPad, tablet market, etc. This content could be comedy driven, stand-up driven, sketch comedy, and it could be episodic 2-5 minutes. It would be updated daily. See, the thing is right now on the digital platform are things like YouTube, where probably what happens is everybody with a handy cam sitting at home can make a movie. You know, it's not curated content, right? But something like an iTunes or a Hulu they are all curated content, as I would call them. But most of the content that is available is content which is not really made for that medium. For example, it's a feature film or television episodes, which get converted and are available on these platforms, which is great to begin with. But the point is I think the market is growing where the attention span of people is getting shorter. People are mostly in a hurry and they are moving around and they want to look at certain stories or episodes online or on their mobile, which finish in a particular time, which is anywhere between 2-9 minutes. So what we are looking at is focusing on creating that content. And yes, a lot of people have been talking about specializing in this and some people have been making attempts to try and do that, but it's at a very early stage because I haven't seen a lot of big companies getting involved in that aspect. So I am definitely, in fact very aggressively, shopping around for ideas and concepts and great ideas. And you know that a lot of youngsters out there have really great ideas. There are some very great ideas but the point is that, lot of youngsters have great ideas to make a feature film. But to take the money risk to produce a feature film is far higher than trying to distribute amongst ten people and getting some interesting content for this medium.
How involved will SRK be in Red Chillies US?
Red Chillies has been a production company for a very long time, almost I think 8-9 years, and see as far as Shah Rukh is concerned, Red Chillies is his. The great thing about him is he gives total freedom to the people who work with him. You know he's involved in everything but he also gives a lot of freedom to the professionals doing their jobs. So it all just depends on what we need him for.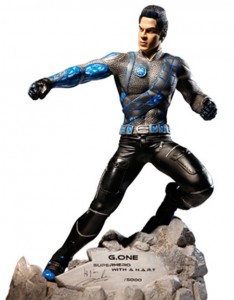 We also talked Ra.One Merchandising
Ra.One digital merchandising and marketing is something that has never been done for a film the way it was done for Ra.One, in terms of the tie-ups that we had. We developed about 60 products for Ra.One merchandising. The whole idea was to try and bring the concept of merchandising to India in such a large way. A couple of films earlier had done it, but not in such a big way. We did the product design ourselves. In fact, for the toy category for Ra.One, I had gone down to China and manufactured it directly from a factory there instead of giving it to some retailer. I roamed around 20 factories and I went to 20 factories in three days and I checked out what the products are, how do they make it, etc. Then I came back, we chose a factory and we did the product design. For the first time in India I created a style for the characters Ra.One and G.One. There was a cartoon character, which was a little G.One and an adult G.One, and we created merchandise around it. And we licensed the back-to-school items to a professional company and things like that. So you need to really invest a lot of time, effort and money into trying to take this to the next level.
That was a very big jump for film marketing in India. Ra.One was obviously done at a very, very large level. The only issue is that the producers of a lot of Bollywood films think of merchandising as some moneymaking thing right now. But it's still at a nascent stage in India. For example, for Ra.One, as far as Shah Rukh is concerned, he was very clear that he's not looking to make money; he's going to use that as a marketing tool. He invested a lot of money into this but just as a marketing tool. That's just great that we recovered the money and we made profit and all of that, but the idea was to create some great products. But as I said, unfortunately what happens in Bollywood is that lot of producers think that merchandising is a moneymaking thing, so let us just pick up the rights and sell it to the retailers. The retailers think of this as business and they obviously don't pay a lot of attention to the quality. But the point is that Indians across the world are used to merchandising of an Iron Man or Spiderman. So they compare that quality. So it's very important for Indian producers to at least, for the next 3-4 big films, think of this as a marketing tool, to try and create some great products, and bring it into the market. Only then will some big company think this as a moneymaking vocation and, get and dive into it. I don't know after Ra.One, which film has actually done merchandising at such a large level. They haven't. So that needs to be done by 4-5 big guys – like all the Khans and Kumars – you know, their big films need to do this. Obviously the film also needs to lend itself to having a merchandising category. Like for a romantic film you can't do 50 products. But for an action film, for a super hero kind of a film you can. So it just depends and I think it's very important for all these big guys, at least the 4-5 big guys, to invest and think of this as the big marketing tool and invest money to merchandise and market their films and only then would the market open up.
WhoSay
Apart from Red Chillies and my films, what I also do is a lot of digital consultancy. There is a platform called WhoSay.com. It's an invite only social media platform. WhoSay's major sponsors are Amazon.com and Creative Artists Agency. When I was going to India I met the CAA people – I've known them for a while now, and they put me in touch with WhoSay, so I am heading WhoSay India. I manage everybody there. I invite the right people and I work with them to have a digital strategy, etc. Shah Rukh and Akshay are two very popular users on WhoSay. There are lots more. Right now there are about 30 of them. There is Sonakshi Sinha too, and in fact there are a lot of cricketers. I've also got Dhoni and I think Virat Kohli is on it. A lot of others have been signed on and they are going to start getting active very soon. One of the biggest things about WhoSay is that it's authentic because on Twitter and Facebook you never know whoever is updating is authentic or not. With WhoSay what happens is because it's an invite only site, all of their – whether it's their Facebook, YouTube, Twitter – everything is on their page. We have something special coming up where we are going to have my pick of the week or day of the best of WhoSay but that is still in the works.
Did you ever think you would be here?
See the thing is I've always been extremely aggressive and impulsive. So when I moved from Calcutta to Bombay I just packed my bags and moved to Bombay. And it's just funny that when I moved to Bombay I started my career with Shah Rukh Khan 11 years ago. So I was working for a web design company that I spoke about and as I said Shah Rukh was assigned there. So the thing is that I was heading that company, which was really big 11 years ago. And then I started my technology company. I did that. I don't plan and think ahead so much. I just wanted to do some good work doing different stuff. Like one fine day me and my business partner, who is my good friend in my technology company, we decided to have a presence in the US, I just packed my bags and came here. When this whole Ra.One thing happened, again overnight I packed my bags, went to Bombay, stayed there for 8 months, finished that and came back. So I don't really think that, okay fine, five years from now I would do this. I just know that I want to do some fantastic work and get recognized for it and get appreciated for it.