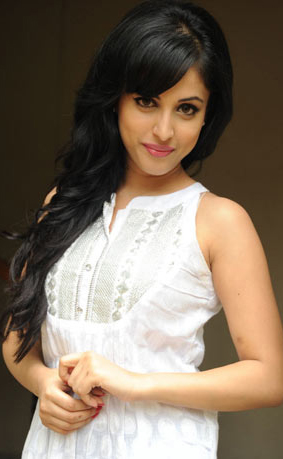 Irrfan has done it again. From Talvar to Jazbaa, it has been a seamless transition from him when it comes to balancing a real act v/s going stylish. Meanwhile, for newcomer Priya Banerjee, it was pretty much an experience that she gained up close and personal as she interacted with the actor for a few scenes in the film. Though it was expected that this would be an intimidating outing for the petite girl from Canada, considering the fact that this is her first Bollywood experience, Irrfan proved to be a good help for the youngster who has already made her debut down South as the leading lady.
"Irrfan is so humble," gleams Priya, "When a scene was on and everyone was on the frame with so much happening, I was all worked up. I could hear myself saying that I better do a good job. Of course he was all relaxed and chilled out. He just said to me that 'Priya, let's do a good scene'. I still remember there was this action scene being canned where both of us were there. He made me feel really comfortable."
Now that Jazbaa has released, Priya is confident that she is here to stay.
"It has been an amazing experience for me so far. I consider myself lucky to be starting off in Bollywood too. I was constantly working in South and now a Hindi film is another experience I cherish," says Priya, "Last couple of years has been a breeze. I have been constantly traveling, working, shooting – it is a learning experience. I am glad to be a part of it all and am hoping that I do constantly do some good work. I am loving it here in India."
Well, with a good start already in Jazbaa, one looks forward to more of the pretty girl on the big screen.