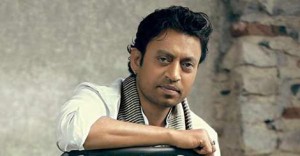 Not very often do you see actors coming out supporting Satyagraha's, but talented actor Irrfan Khan has come ahead and lent his support to theatre personality and social activist Prasanna's led Badanawal Satyagraha and National Convention for Sustainable Living. The actor advocated sustainable living by conserving the indigenous tradition against aping the West.
Talking about the movement Irrfan said, "I have known Prasanna for a really long time, when he approached me with this idea, I immediately said yes to him. I have always believed in the idea of self sustenance and this movement explores this on a very large scale. The Satyagraha will have a broad base and include all organizations working towards sustainability into this campaign. Sustainability in agriculture, environment, labour, gender, language, folklore, culture and education, along with Khadi and handlooms." the actor added.
He further advised the villagers against migrating to cities in search of greener pastures. Instead, the villages have to be self-sufficient and the rural folk should not migrate to cities that are already jam packed with people. If they leave the lands, they are left with nothing.
He said, our own arts and crafts brings identity. And, any movement will be serious, if it really has a purpose. When wanted to know, if his jump into the movement is momentary, he quipped, I will continue with it for life. Irrfan has always supported causes which touch him or in which he believes in. The talented actor is busy juggling between his shooting commitments and 'Piku' promotions.