The Lunchbox has done it yet again, bagging even more international acclaim. The Asian Film Awards or often referred to as the Asian 'Academy Awards', were held in Macau on March 27th and The Lunchbox took home two very prestigious awards winning the Best Actor Award for Irrfan Khan and the Best Screenwriter Award for Ritesh Batra.
Commenting on his win the actor said, "This award is considered Asia's Oscars, which is an honour in itself. Besides, one of my favourite actors, Toni Leung Chiu Wai was also nominated in the same category for the Wong Kar Wai film The Grandmaster, this in fact made the win even more special."
 
Directed by Ritesh Batra, and also starring Nimrit Kaur and Nawazuddin Siddiqui, The Lunchbox, since it first debuted at Cannes has had a plethora of awards to its credit Indian and international alike. Vivek Rangachari, producer DAR Motion Pictures Pvt Ltd said, "This is very natural path for a ground breaking film like The Lunchbox. The film had started to get recognition and acclaim while it was still in the script stage. This made the potential of the film obvious. To the fact that the film has been winning awards since its first showcasing in Cannes and it has been winning various awards since then.."
 
Here are some pictures from the Asian Film Awards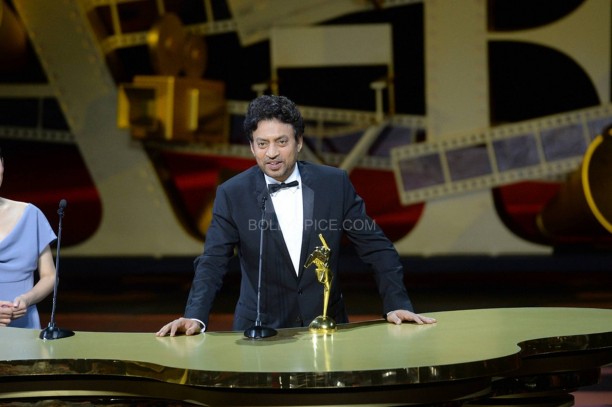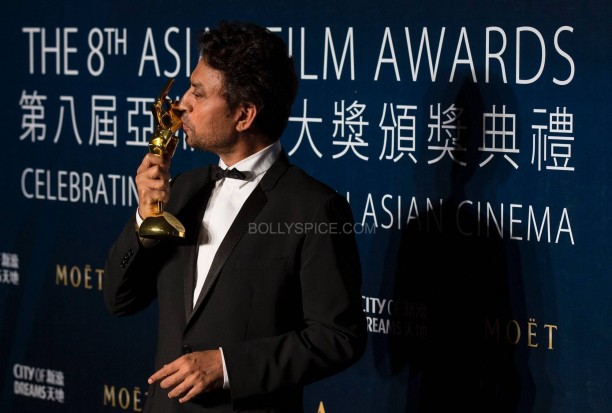 Be sure to check out our rave review here!