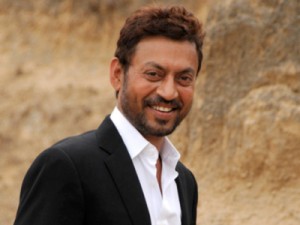 The acclaimed Life of Pi star's 25-year career in film will be celebrated with a dedicated evening at the Bollywood Festival Norway as part of this year's festival programme.
The Indian National Award winning Actor Irrfan Khan with host the master class at Bollywood Festival Norway this year on 7th September 2013. The Bollywood Festival Norway Master Class aims to inspire, motivate and promote the exchange of practical skills amongst workshop participants. Irrfan Khan the fine actor will discuss his profession and experience. The MASTER CLASS will focus on exceptional film projects and filmmakers.
His memorable film roles include Oscar winners Life of Pi, Slumdog Millionaire and Salaam Bombay, BAFTA winner The Warrior, The Amazing Spider-Man, and Bollywood hits Maqbool and Paan Singh Tomar to name few.
The Eleventh annual festival will feature cutting-edge films from some of India's leading talents in the realm of independent cinema.
So there you have one of India's greatest Talents, Irrfan Khan to enlighten us all more on his life and career. The festival will screen two of his latest films; Saheb Biwi Aur Gansgter Returns and The Cannes Critics week viewer's choice award film ' The Lunchbox'.
Something not to be missed!
The Festival starts from 6th September to 13th September 2013.For more information on festival insights log on to www.bollywoodfest.com