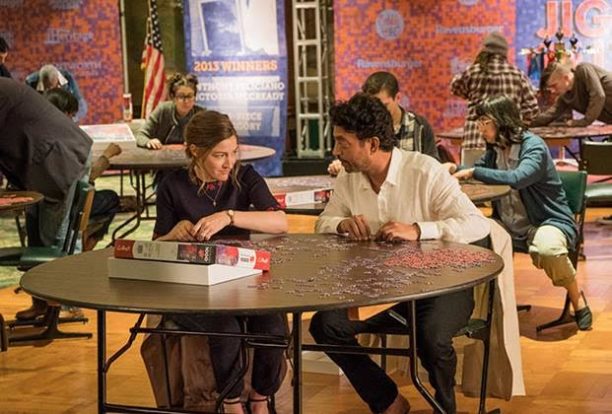 Following its world premiere at this year's Sundance Film Festival where it won rave reviews across the board, Irrfan Khan's acclaimed new film PUZZLE has just launched its new theatrical trailer. Khan stars opposite three-time Golden Globe nominee Kelly Macdonald and their new film has already earned a perfect 100% score on Rotten Tomatoes.
PUZZLE, directed by Marc Turtletaub, will be released in theaters on July 13 in New York and Los Angeles with additional cities to follow.
Talking about the film, Khan told Deadline, "The writing just created a spell on me, the simplicity of it and the way it contains the complexity of life, and human beings. I've been doing these big studio movies, so I was looking for a movie which is more intimate, more personal."
PUZZLE is a closely observed portrait of Agnes, who has reached her early 40s without ever venturing far from home, family or the tight-knit immigrant community in which she was raised by her widowed father. That begins to change in a quietly dramatic fashion when Agnes receives a jigsaw puzzle as a birthday gift and experiences the heady thrill of not only doing something she enjoys, but being very, very good at it.
Watch the brand new trailer here:

Watch this space for much more!