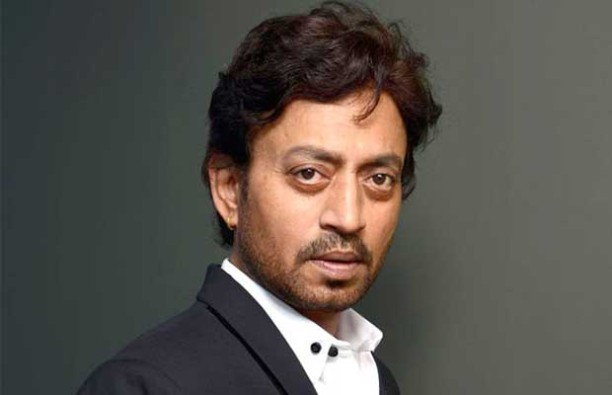 Dearest Irrfan,
Can't believe you are gone. Knowing you the way I do, you know better than most of us, what a cruel blow destiny can deal in our lives just when everything seems to be going as planned.
In 2017 you were supremely on top of the game with English Medium becoming both a critical and commercial success. I remember how pleased you were with the turn of events and how much it meant to you to be in a film that was not just praised by critics but also loved by the masses. I remember how disappointed you were when earlier your collaboration with the Raja of the Masses Anees Bazmi had failed.
Come to think of it, the film (I think it was called Thank You, though Sorry would have been a more appropriate title) failed. You didn't. You never do. Have we ever seen a substandard performance from you? Not possible.
When your health began to fail you were puzzled. Why would Destiny play such a cruel game? When your worst fears came true you left for London for your treatment. But your films were released in your absence. Most notable of these was the American Indie oddity named Puzzle where, I am proud to say, you were the first Indian actor to play the romantic lead in an American film. This Marc Turtletaub–directed romance featured you as a jigsaw puzzle aficionado who has an affair with the married mother-of-two heroine (Kelly Macdonald).
Puzzle was ….well, a puzzle. While on the surface the deep silences and the bonding between two abandoned individuals over jigsaw puzzles suggested a wealth of enigmatic possibilities, the film possessed a bankrupt soul. Nothing happened. It was just an empty exercise in doing a variation on the classic film Falling In Love.
What stood out in Puzzle was the fact that you played a colour-blind culture-unspecific role. Nowhere was it mentioned that your character was a brownskinned Asian. You had broken another glass ceiling, and done us proud again.
But Puzzle came at a time when movies were the last thing on your mind. As you healed you needed your privacy more than ever before. I felt intrusive even to ask about your health. I didn't want you to think I was being a prying journalist. Ever since you came back after healing I've kept my distance. The one text that you sent me said you are in no position to talk. I do hope you will be in that position soon. I miss our conversations. So matter of fact, so free of artifice.
Then suddenly you reconnected with me at the time when Angrezi Medium released. I requested for an interview, and you said speaking was not possible and would I email my questions. You answered every question with characteristic candour. It felt like old times. I was confident we would soon be speaking again.
Your kindness always struck me as unique to a business where selfinterest always comes first and last. I remember once in 2015 my daughter who was studying at Columbia University needed to talk to you for a research project. You went out of your way to coordinate the Indian timing with the American , and spoke at length with her. Then you called to ask if she got the information she required.
Aisa kaun karta hai?
I remember speaking to you on your 47th birthday about how young and healthy you looked .
You had laughed and replied, "I do look after myself. But not in an obsessive way. I work-out. But in my own way. I follow the regime that my body demands and not what the physical trainer thinks my body requires. Besides that, I think I am getting to do the work that I want. Inner contentment always reflects on your face and body."
Sadly you signed only one film after your return.The lucky producer was Dinesh Vijan who managed to get Irrfan to do Angrezi Medium the sequel to the 2017 hit Hindi Medium. Now there won't be a third film.
The last time I spoke to you was two years ago in January 2018. You were very excited about the future.
"The most interesting thing was, I was honoured at the Dubai International Film Festival along with Cate Blanchett who is my most favourite actor. So it couldn't get any better for me," you had told me enthusiastically. " I am happy of the audiences' need now to watch fresher and newer content ,hence it's becoming easier to reach a wider audience a mass audience through my kind of films. So at this juncture its all coming together and happening organically."
Kisiki nazar lag gayi, Irrfan. I will miss talking to you. Until we talk again I will connect with you through your performances. You don't play characters. You own them.
There will be another one like you, my friend.
Until we meet again
Subhash K Jha