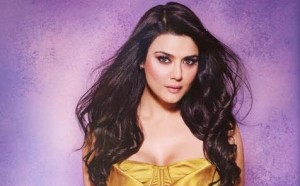 The bubbly girl is back! Preity Zinta, who is now busy with the release of Ishkq in Paris, exclaims that working for her debut production venture has been her toughest film so far!
The actress, who had made her debut in 1998 with Dil Se, says that until now Lakshya was the most difficult film she had done but now Ishkq in Paris wins that tag. Preity had played the role of a journalist covering the kargil war in the 2004 film Lakshya, directed by Farhan Akhtar.
Preity spoke about the difficulties faced while shooting for Lakshya as she had to go 18,000 feet above sea level which made her go blue in the face. "For Ishkq in Paris when we began to shoot, it started snowing in Paris. These challenges made me realize how nothing can ever be achieved without working hard for it," she added.
The actress is now busy with the post production work for her film and with giving interviews, that is what her tweets tells us.
Ishkq in Paris is directed by Prem Raj and the film also features French actress Isabelle Adjani and debutant Rhehan Malliek.