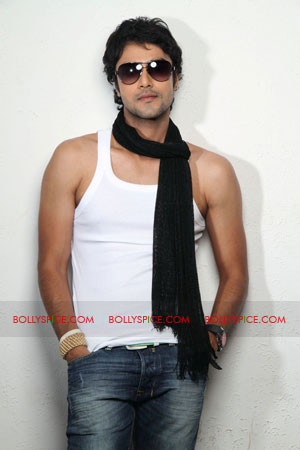 The rushes of indie documentary Kshay by first-time filmmaker Karan Gour had been doing silent rounds of multiple blogs and forums over the past few months and I was highly impressed with the footage that was shared. So when I had the chance to interact with its lead actor, Alekh Sangal, I was more than keen to jump at the opportunity, happy to get an inside view of the project. While Alekh breezes thru preparations for his trip to Chicago for the world premiere of Kshay at the Chicago International Film Festival, I do a quick run-thru of his resume. With a professional experience spanning around 10 years, Alekh has some interesting stints dabbling in theatre, films, television as well as conducting workshops. Quite the jack of all trades I muse, even as he charmingly confesses "One never knows what his true calling can be unless he has been called upon by all the possibilities."
Read on for the excerpts from the interview.
Degree in Commerce, theatre across the nation and internationally, bunch of feature films, conducting theatre workshops plus directing a few plays and a few television shows, you have a versatile resume to boost.
Growing up in a house of artists presented me with my calling in life. My father, film director Ambrish Sangal (Dard, Aatish, Aap Toh Aise Na The), mother, actress Aruna Sangal (Pooja Aunty from Hum Paanch) and uncle, Virendra Singh (Mujrim Haazir, Viraasat), along with early influences like Amitabh Bachchan and Al Pacino (who wasn't influenced?), contributed heavily to my cultivating my acting dream. Commerce was a pure case of peer pressure and Theatre started right after. The idea was always to act, but exposure to more mediums made me want to pursue them all. Theatre lead to intense training, workshops, directing, which are all aspects of a theatre journey. Theatre also paved my way to the movies, as there was a sudden preference given to theatre actors all over, so that was exciting and a childhood dream coming true, sort of an ode to the family. TV had been calling for sometime now and I finally took the bait to see what this whole daily soap routine is all about. Of course, going to work everyday and getting paid to do it is just the icing on the cake. Well…the versatility has not been a quest but a need to explore the world around and within. The best part about this field is there will always be more avenues to explore.
Since you come from a family of artistes, were you attuned to becoming an actor?
Growing up in the 80's, there were 2 names that were riding a storm throughout India, Amitabh Bachchan and Kapil Dev, so ya, these 2 names were very aspirational for me as well. One was an Actor, the other, a Cricketer. Dad was a director, my mum and uncle, actors. Cricket is every kid's favourite sport anyway. So that was that, gully cricket with the area kids and growing up with movies and theatre kind of sealed it for me pretty early. At home I would get a lot of time to myself having 3 working people around, so I was free to do what I wanted to, which made my family never force anything upon me. I was left to explore my 2 passions, Cricket and Movies… Cricket met a sudden road block with a shoulder injury taking me out of contention for the district level, but it was very rewarding to play a debutant cricketer in my debut movie, Silence Please…The Dressing Room, which was the film adaptation of my first play. The play worked, the film did not, but seemed like a rewarding start, sort of an ode to my growing up years!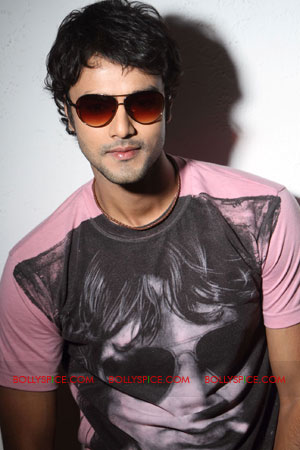 Tell us about the journey of Kshay? How did that come about for you?
I was shooting for 'Summer of 2007' when (co-star) Rasika Dugal came to shoot with us for a day. She told me about this film Karan Gour was making. I went and met him, had a chat about the film, read a couple of scenes and ended up bonding on our love for Christopher Nolan's, The Prestige. I was given the script to read and I jumped at it. I guess the whole idea of making a guerrilla style, indie film with a minimum crew and real locations, in black and white, that too right after a commercial bollywood film experience was way too exciting to pass!
Tell us about the character you play in Kshay
I play Arvind, a construction worker for a contractor called Bapu! I'm the manager of one of his sites and exploited by him in terms of salaries and margins. I'm a sincere worker but am just managing to make ends meet for my family which is my wife, Chhaya. We have a happy marriage, but the grind of an everyday struggle has somewhere alienates me from the needs of my wife. This eventually leads to her growing loneliness which further fuels her obsession for what she wants to possess, while I continue to ignore her one demand, only making matters worse. Realization dawns upon me subsequently but it ends up being a bit too late in the day.
What would you say is the USP of the film?
The director, Karan Gour has also used his cinema influences like David Lynch, Chris Nolan, Darren Aronofsky, P.T Anderson, Lars Von Trier and the likes, very smartly with his own vision and passion. Kshay's theme of obsession and the way it has been explored through it is very special and unique. It's quite a first for an Indian movie and has a definite appeal for an international audience. That for me would have to be Kshay's biggest USP. And finally the way we went about making this film and stuck to it in spite of heavily stacked odds, are a personal high.
The previews have been getting positive responses. Optimistic about the reception once the film is released?
Yes I am. It's a film that might affect you enough to leave an impact, make you think or might just give you a little lump in your throat. But I really don't think that anyone is going to come out of it thinking, "What the hell did I just put myself through?" There will be something that will appeal to almost everyone who gets inclined enough to come and experience Kshay. That's mostly the feedback we've got so far and some of the reactions have surely been very encouraging and rewarding.
Kshay is set to have its world premiere in October at the Chicago International Film Festival. It being the debut for director Karan Gour, nervous or excited?
There's obviously a bit of both that all of us are feeling. We are done discussing how it's going to be, what it's going to feel like and where we going to go with this and are now ready to just go with the flow. It will also be a very proud moment for the entire team to be there for the premiere together and wait to see what it does to an international audience. I personally am very excited to be making this trip and being a part of such a prestigious festival. It will feel great to be representing Indian cinema abroad with a film that's not about the song-dance cliche that our films are branded as.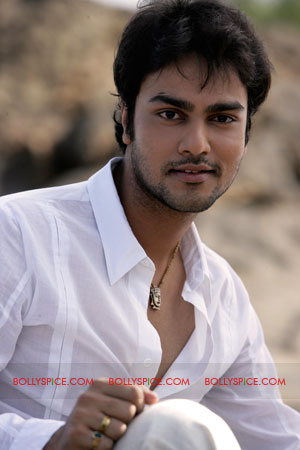 What can audiences expect from Kshay?
Audiences should know that this is not going to be a regular Bollywood experience. They are going to watch an Indian film which will speak an international cinematic language and they should be pleasantly surprised to see an Indian film of this kind. It will shock, engage and affect audiences in all kinds of ways, offering a unique experience to one and all!
Lastly, how is the future looking for Alekh?
I've been living my dream for a while now and hopefully will continue to do so for a long time to come. After exploring all 4 mediums- theatre, film, TV and ads, writing and direction should be something I would want to dabble in as well. The hunger for more challenging and interesting work will happily keep me on my path to entertain and hopefully inspire. With Dharam Patni on Imagine, a comedy on Sab tv in the works, my next film, Sabki Bajegi Band directed by Anirudh Chawla, releasing early next year and a reality film called Balls, which I'm a creative producer on should keep me busy for the next few months. There is a possible Hollywood venture in the offing too, (I'm on the director's shortlist right now). With my return to corporate training for Manav Gohel and Shweta Kawatra's newly formed company, One-Eyed Turtle and a book on an insider's perspective about the ways of Bollywood, which should be through soon, I guess the future's looking bright, the future is looking orange! It's been a journey of enlightenment and discovery so far and with KSHAY premiering on a grand International stage, it can only get better!
Amen to that! I put in as a final word, whilst wishing him tons of luck for his big night.
KSHAY premieres on October 8th at the Chicago International Film Festival at 8:25pm (EST).  It will also be screened on October 9 at noon and October 11 at 2:30pm.