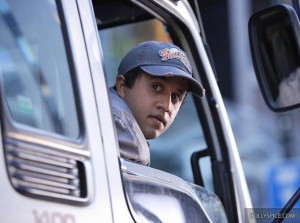 In his short career in Bollywood, Omi Vaidya has thrilled audiences with his performances in 3 Idiots, Dil Toh Baccha Hai Ji, and an extra-special appearance in Desi Boyz. With each new role he shows us a completely different character and always gets fabulous reviews from well…everyone. Once again, he is taking the leap of trying something new and this time it is in an action film. Omi is part of the team of Players: Go For Gold, which also includes Abhishek Bachchan, Bipasha Basu, Sonam Kapoor, Bobby Deol, Sikander Kher and Neil Nitin Mukesh. You can't get much bigger action-wise than with a film directed by Abbas-Mustan, and Omi says that we should be ready for something really, really sharp and exciting when we see Players on the big screen on January 6th. Check out what he had to tell us about doing stunts for the first time, the incredible fun they had on set that really made all the actors a team and even more in this in-depth and very fun conversation!
Tell us about your role in Players
Players, as you know, is a The Italian Job remake. Although it is more Indianised, with more love triangles and more twists and turns, and more at stake version. Basically they generated a team in that each person has their own skills and I'm one of the people with the skills. I can't really say which skill I have. My role isn't exactly like Seth Green's role in the 2003 film, but I can say the tone and the spirit of that character from the modern The Italian Job has been retained in my character. I'm sort of fun and innocent and I make comments that are inappropriate at times. The whole film is so serious and the real star of the film is the plot and so it's really important to have these little breaks in the middle where you have a little laugh and you can have a little personal moment. I guess Abbas-Mustan thought I would be best for that. So that's why they hired me for it and that's kind of what I do. Of course, I have a skill that comes in play in the film, but really I sort of play the heart of the team too.
It seems like all of you really had fun together on this shoot.
We did! The thing is we shot in New Zealand and Russia and you know all these guys, most of them are really big stars, they have many films and commercials and people are always wanting to talk to them, and when they go to New Zealand, when they go to Russia, their phones don't work, they're all alone and they just become normal people like everyone else. We all just have to sit around and play cards and hang out, play dog on the bone, which is like our steal the bacon. We'd play fun, normal almost childish games and play pranks on each other. We really developed a rapport with each other, which you kind of get to see in the film, because we are a team and at the same time we've made these relationships. So, definitely, definitely there are things that have happened in New Zealand and Russia that we can't even talk about because we just had so much fun.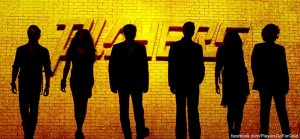 Abhishek Bachchan: Abhishek is like a fun kid. He's always trying to make pranks; he has an excellent sense of humor, which is a great thing. He's a very good friend; he's also closer in age to me than some of my actors like Ajay Devgn or Aamir Khan. So there's a lot more to relate to between us. When he went to LA, I was just giving him recommendations of places to eat and he would just love them. It's really cool hanging out with him. I have a certain way about me were I don't treat people better than other people because they're stars or whatever. I usually treat everyone badly! I make fun of everyone equally. So with Abhishek it is the same. He would be like: 'You know I just lost 2kgs this week', because he's on some diet or something and I was like, 'Yeah, well that's just from your ego'. (Laughs) Another person might not take that with the same sort of confidence and they might be self-conscious, but he would take it in stride and he would enjoy it. People appreciate that here I guess, because everybody treats them so nicely like they're just amazing and just to have somebody treat them normally like a friend, I feel like that it is better to give them that than treating them fake.
Bipasha Basu: I've met quite a few actresses now and they're all nice and everything, cordial, but someone you can really talk to on a connection level, you know, on a regular level, is a very rare thing I find in Bollywood because they're so busy with their lives in the sort of bubble that they live in. Bipasha can pull herself out of that and just be a normal person. She has a great sense of humor as well, which is something I really like in people. She can take many, many, many jokes as I continue to give to her and keep wanting them and coming back. She's great, totally, totally fun. Even her working out all the time kind of got me to get off my butt a little more to workout.
Sonam Kapoor: Sonam Kapoor is great. She's more of a girl's girl you know as you say. Into fashion and all the girl stuff, which since I am married so I understand little bit of it. She really likes this alternative/singer -song writer music from all over the world and my wife is a big singer-songwriter person so I was giving her tips about who she should listen to. That was kind of nice. She's fun to hang out with as well.

This is a big film. Would you say it's the biggest film you've done so far?
Umm, I don't know 3 Idiots is pretty hard to beat, but it's definitely up there. It's huge definitely, in the budget and with the locations. It probably is one of the biggest films I've made. It's a huge sort of production you know, multiple cameras on set – at least three or four at a time, and huge explosions. It's a big production and I'm just a little player in that. Many times I know how a film is going to turn out when we're shooting, but this sort of film, it's all about the editing and what Abbas-Mustan are thinking in their mind, that's really what's going to come out at the end.
Tell us about working with Abbas-Mustan
Abbas-Mustan, they're old school. They only speak Hindi and they speak Gujarati with their directing crew. I've worked with directors here, but for me they tend to explain things in English. It was a learning experience to get directed completely in Hindi. Abbas-Mustan are a team, as well as their brother Hussain who edits the film, so we have three guys fully in white on set all the time and they are constantly talking to each other, constantly in sort of this battle of what's going on and where are we going to cut. It's a different kind of way of making a film, others directors might think of just acting, I mean they do, they do still think about it, but they were primarily concerned about the editing: what parts are we going to use for which scenes with people's performances. "So on this line we're going to cut to her": they're constantly thinking about editing, because the film's genre is all about action and suspense and pacing. So their mind is in the edit and I think when you see the film you're really going to see something really, really sharp and exciting.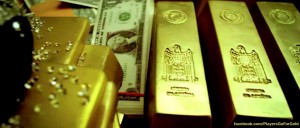 So Stunts…
Oh I had to do some stunts on this one. One of our first shoots was in Goa and you know I was not in my best shape. For Dil Toh Baccha Hai Ji, I sort of had let go because I played this sort of sad boy and then we go straight into this film where it's all stunts and running. In one scene we are running after a character and we are in this wharf and the guy is running from boat to boat and we have to chase him – me and Sikander in the film. These boats have old ladies and men who are actually fisherman who have been hired to just stand there and scream and stuff when we are running, but they don't weigh very much so the boats are very rocky. When the guy we are chasing starts running he starts rocking each of the boats and we have to jump from one rocking boat to another rocking boat, which was scary and dangerous as well because fish have been kept as props all over the boat. So we have slimy fish everywhere and things are getting more and more wet as takes are going on. I'm also getting more exhausted. They had set up a stunt camera in a few of the boats, just to get some really cool action stuff, and I remember one time, it was one of the last takes, and I just did a total banana peel slip. Luckily I didn't hurt myself, but the camera was right there and they got an awesome, awesome fun shot, which they actually used in the edit. It's totally real that one fall, it's not a stunt, but it worked out. (Laughs) In New Zealand, we had to stand on the edge of the tallest building in all of Auckland and do a scene there while a helicopter shot from above…I've never acted like that…that's kind of crazy. Then later on, when we weren't shooting, they actually had a sort of a bungee jump from that building, so me and Sikander, just in our off time, went and jumped off that building, which was quite fun.
It must be different to act in something like this that is more of an action based story/plot.
It is. You have a lot less control and you have a lot less choice to perhaps change the line because they are very specific: 'Where's the gold? What's going on?' Things are being explained so you can't really veer from that. Even the camera movements are so specific: like a crane would come down and you'll all run and you'll say a line. Everything is all about timing. It's a very specific type of acting that I had to get used to and let go of sort of control. Then at other times there was some room: there is a fight between me and Sikander where we fake fight so that we can get the attention away from some other people and they hadn't really planned anything for that, so we just really did what we wanted. We came up with our own lines; just had a great time and that really came out hilariously funny in the edit. You just have to pick times when you can do whatever you want and other times be very focused and nail it just like they want it. In the end, you are a chess piece and depending on the movie, specifically in this movie, the chess piece has to be moved exactly at the right moment and you have to do that. It was difficult, but it was also good. It's challenging. It's very difficult to make an action film. I don't know how a lot of people do it. It's tasking.
What do you think is the coolest thing about the film?
The coolest thing about the film I think is the amazing places the audience gets to go. Some extremely exotic locations as well as there's going to be some great action there. There're some crazy stunts that go on. There are some amazing stunt teams in New Zealand, so there are going to be some great stunts there. Then hopefully we have such a great rapport between all of us that you just feel like this is a cool fresh team in this movie and we are going to make this movie fun so people can really enjoy it. I think that's going to be fun.
Do you think doing Hindi films has helped you grow as an actor?
It has helped me grow as an actor because I was pretty limited in America with the roles I was given. I mean especially with my sort of look. The sketches there were usually comedic roles and very accented Indian roles and sort of nerd as such, but they wouldn't really have any depth to them. There are just there for a punch line or something. While in Bollywood, I was given a full role that you can really feel the pain behind the character or what's their motivation at times, even if they were a nerd or uncomfortable. At other times here with characters you think he is weak and then he shows his real side and he really is a mean, nasty guy. It has really challenged me. Even in Dil Toh Baccha Hai Ji, I had a one take steady cam shot where I had to go from being completely happy in reading this letter to crying my eyes out and that was extremely, extremely difficult. But these challenges are really great and they've helped me feel more confident and better about what I do and about taking more risk. Even in Jodi Breakers.
So tell us about your next Jodi Breakers.
Jodi Breakers is my next film with Madhavan and Bipasha Basu. We are shooting at the moment. It's directed by Ashwini Chaudhary, who is a National Film Award Director. He did Dhoop, which was a National Film Award winner. Jodi Breakers is a really fun, nice comedy. If people liked Tanu Weds Manu then they are definitely going to like this movie. My character is as opposite as he can get from 3 Idiots. He's a total womanizer. He's completely confident. He's extremely shameless and his hair is dyed yellow! So, he's a totally different character. I really have to at least try and build my body up a little bit so that I can feel the confidence to play this character. It's pretty nice. It's pretty fun. I mean being an actor you have to be shameless…you have to be extremely shameless. So that wasn't a stretch for me.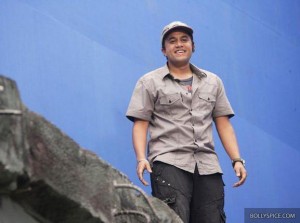 How do you let yourself go and get into a character?
It seems pretty crazy if I look back: it was like how am I going to play an Indian engineer or like in Jodi Breakers I play a complete womanizer and I'm happily married. How I do that is by looking at my motivation and my objective because those things are very universal. Basically, everybody wants to be happy in life and things to make them happy, those things are quite universal. So if it's Chatur, even though he's a nasty, mean guy, he just wants to be happy and thinks that happiness will come from success. I don't know how engineering is and I don't know how grades will bring you success in your job. I don't believe that. But I do believe in the idea that success brings me happiness. For me, I guess I had to translate his success for an actor's security. I had to translate if I am secure in life then I will be happy in the same way that if he was successful then he would feel secure. That was what I really wanted and I had to want it as badly as Chatur. Then I had to just replace one for the other and the audience will never know that what they saw was me wanting security in life, what they'll see is Chatur wanting success. In the same way Milind (Dil Toh Baccha Hai Ji) wanting love. You know I felt that love and I've been hurt deeply as a young teenager growing up. So I knew those feelings and I just brought them back I remembered them and used them. You just have to find that motivation that universal motivation. I feel like many actors they try to be cool or they try to be this or that or who knows what, but if they find that motivation whether it's a mean character or a villain or whatever it immediately makes them relatable to the audience. That's why Chatur or many of my characters are become endearing because people like them. They are like, 'Yeah, he's an asshole but you know he tries so hard and we've tried that hard and I can understand why he's being an asshole', you know?
Your documentary Big in Bollywood is still going strong and winning at film festivals all over the world.
That's a real surprise. I didn't want those guys to follow me around but they did and it won at Indian Film Festival LA, went to Germany at the Bollywood Film Festival and won over there, just played a successful one in New York and won there. I guess documentaries are quite serious and they are about serious topics and they can be sad at times. But I don't think I've seen such an uplifting life affirming film in a long time and I think that's what people grab on to. Especially non-Indians for them to see that fandemonium as they call it, of crazy people that's a shock to them; they can't understand it and they want to see it and they want more of it. For them to get access through it from a person who is similar to them from their perspective it gives in a lot more insight than if it was a documentary about Shah Rukh Khan or something like that. You can see it from a guy who's bewildered and shocked as they are and they can understand it better. The film really, really works for that and it's really fun. My friends from college are really crazy, wild guys so they're not like your regular guys so the characters really pop out and it's really fresh and fun. We even have a music video dance at the end because every Bollywood film has that. It's just the fun times.
Looking back what would you say about your journey from Chatur to now?
Chatur was sort of bewildering and crazy and nice. I had proved that I could do something and then after that I had to prove that I was worth keeping around, I guess. I wasn't just a one hit wonder. That's what I had to really prove that I could do something different and that I was valuable. I don't know if I've done that, but I've definitely keep people wanting I guess. People respect the kind of work that I do and the kind of work that I put into my films. I deliver that's the most important thing for producers and audiences. When you see that guy, 'Yeah, he's got an accent and he's working on it. Yeah, you know he's short, he's not Indian, he's not fair, but damn it he still makes us laugh. He makes us feel something inside of us.' That's a rare thing to be able to do and I just want to keep doing that.