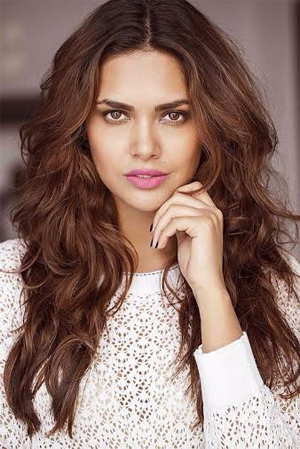 Bollywood beauty Esha Gupta will be seen in UK cinemas this month in Sajid Khan's much awaited comedy Humshakals.
The 28-year-old actress and former Kingfisher calendar model made her Bollywood acting debut with Jannat 2 in 2012 and subsequently starred in Raaz 3 and Chakravyuh.
Here Gupta talks to The Asian Today's Bollywood Reporter about the film and shooting in the United Kingdom.
Excerpts:
How are you feeling that Humshakals is about to release worldwide now?
It's just hectic as I am promoting the movie now. I have almost given eight months to a year to the making of this film. I am really excited actually. It was a lot of fun filming as it's a typical Sajid Khan movie. I can say that it's a really funny film from whatever I have seen while dubbing my scenes.
It was the first time you came to London when you shot for Humshakals last year. How was your experience filming here in the UK?
We had a long schedule in the UK but we also had breaks and spent time in London. I went to the Emirates Stadium (home to Arsenal Football Club) and spent good two days over there as I am a huge fan. The whole feel of London is really amazing. It was my first time ever in London actually and I am quite happy that it was because of a film. I experienced the night life, walked the ramp at Manish Malhotra's Pratham show and explored different markets. I found the people really nice and we had nice weather too. Everything was really organised in regards to the filming. We were in London for about a month, which was quite a long time.
Humshakals is also shot in Haslar and Chatsworth…
I really enjoyed being away from the big city too. It was a different side of the UK that people don't always see. People only think about London when it comes to the UK. The country side and small towns were really beautiful. We filmed scenes for the mental asylum at Royal Naval Hospital in Haslar, Gosport. It was really scary and amazing at the same time. I don't really get scared easily and like getting goose bumps. But we heard a lot of ghost stories about the place (laughs). We drove two hours every day to the location and just that drive was an incredible experience. I am happy that we were shooting there because I got to see other places than London.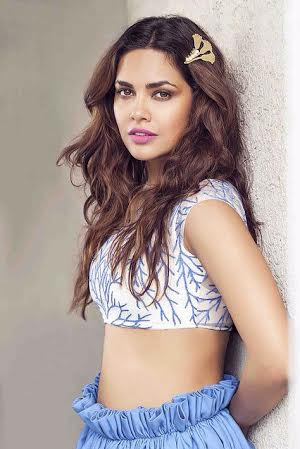 How did the film come to you? There was talk that you replaced Jacqueline Fernandez in the film… Does this 'talk' bother you?
No, I don't actually think that I replaced anyone. Casting is the maker's decision and not mine. No one should feel that this is something I did because I didn't go around asking for the role. Secondly, it is still okay because people remember who does the film at the end of the day. Every film has its own destiny. Someone was telling me recently that Dilwale Dulhania Le Jayenge was offered to other actors but Shah Rukh Khan and Kajol acted in it. The film is so iconic and only they are remembered for it. I know that the cast went through changes but that was the director's call. I was approached by Puja Films, owned by Vashu Bhagnani, last year in July. I was asked to meet the director, Sajid Khan, and the producer. I met them and Sajid never gave me full script actually (laughs). I was given a brief idea about the film and he told me all about my role. After a week, he gave me a brief narration with his co-writer Aakash and soon after, I was on board for the film. We did look tests, fitting and eventually we started shooting.
I have experienced Sajid Khan shouting at his actors while he was directing Housefull 2 in London. Does that still happen? Did it bother you?
(Laughs) Yes, he still does that. He starts screaming and yelling and it was a bit different for me as it was just my fourth film. Honestly, I wasn't bothered that he would scream in front of other people. I just get baffled sometimes on such occasions as I am not able to perform correctly. But you just have to blank out and shoot your scenes. He shouts at everyone which shows he treats everyone equally, which is good (laughs).
How was your experience Saif Ali Khan? He is a rather private person sometimes…
Most of my scenes in the film are with Saif and Riteish. I am also the kind of person who is into myself and my team, like Saif. Whatever time I have spent with him, I enjoyed. He does like to be in his own space but I think that everyone does. After a point, we all need our space. You don't want to be with the same people you are shooting with daily all the time. Even our parents get bored with each other at some point (Laughs). Whenever I could, I was with my co-stars and director but then I also took off to spend some time with my own team. Saif was really nice and patient during the filming as I am really new in the industry. All my co-stars so far have actually been really supportive so far when we shoot for scenes as getting a perfect scene done in two takes is not my cup of tea yet (laughs).
20th Century Fox releases Sajid Khan's Humshakals also starring Saif Ali Khan, Bipasha Basu, Riteish Deshmukh, Tamanaah and Ram Kapoor in UK cinemas on 20th June 2014 nationwide.